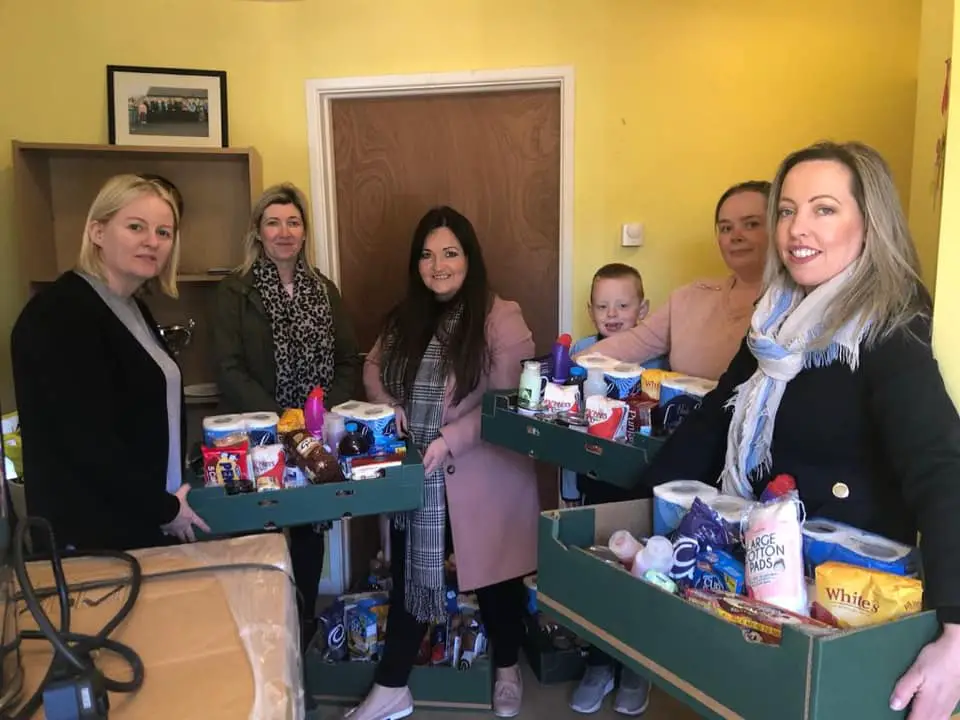 Now this is what it's all about!
In times of need community comes together like never before.
Just take a look at these photographs which show the kind-hearted folk of Drumarg reaching out to help their neighbours.
With the coronavirus spreading and new cases reported each day, never before has there been such an outpouring from people wanting to help and do their bit.
Businesses are offering to deliver goods and meals and services to those who cannot – or who are afraid – to get out and about.
And those at the very heart of Armagh are making it known that they are available to be called upon to help where they can.
Sinn Fein Councillor Jackie Donnelly has said to see what has happened at Drumarg this weekend would warm anyone's hearts.
She said she was "proud to be part of such a great community".
Explained the local councillor: "This weekend Drumarg Community Association got together and prepared hampers for our elderly and our neighbours who have had a tough year.
"We are heading for a very scary few weeks with this virus so let's take care of each other.
"Community spirit is still alive and well!"
Community First Responders – which offers First Aid to those in an emergency awaiting the arrival of an ambulance – said it was scaling back services from Friday past.
But these fantastic volunteers, who operate across Counties Armagh and Tyrone, are still stepping up to the mark to help out where they can.
They posted on social media: "Many of our responders have volunteered to make themselves available to assist the community in any way we can.
"Please feel free to contact Ellen in our Dungannon office (02887510022) if we can be of assistance to any sick or vulnerable person in the area.
"We are also happy to assist any other group who are undertaking this valuable work, again please just contact Ellen.
"Remember – We are stronger together."
Armagh Harps GFC announced plans earlier today to close its social club from 10pm on Sunday night.
Now the matches may be off and the club closed but again the these fine people are setting a fantastic example simply by being there.
They said: "We are conscious that the future will present many difficulties for our community and want to reassure you that Armagh Harps will be available to offer any help we can.
"If we can be of assistance in any way please private message or call- Paul Gribben 07776 211924; Art McGinn 07483 853166; John Vernon 07849 772986; Colm O'Hare 07717 731839; Declan Toal 07779 720543; Brendan Powell 07801 857789; Aidan O'Kane 07711 844531."
It never ceases to amaze the power of good in our local community – a helping hand can go a long, long way at such times!
Sign Up To Our Newsletter