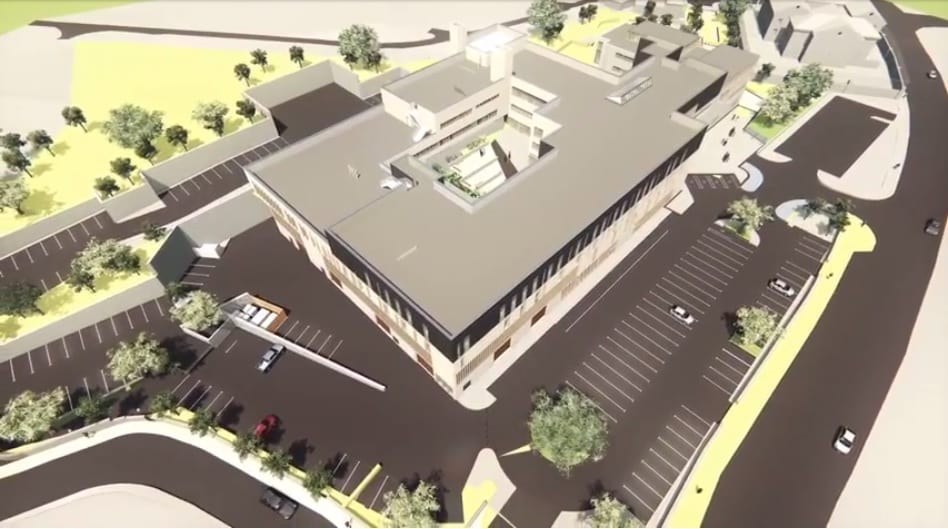 A contractor has been appointed to lead the £35m Southern Regional College campus development in Armagh.
Newry-based Felix O'Hare and Company will begin work on the site this month after planning was granted earlier this year.
In conjunction with the Department for the Economy, the college plans to invest about £95m on developing three new campuses at Armagh, Banbridge and Craigavon over the next four years.
The first of the three, in Armagh, will comprise 129,000 sq ft of specialist accommodation and is designed to facilitate professional and technical education and training.
Construction work will start this month on the Lonsdale Road project, which, at its peak, will create 200 jobs, including 25 apprenticeship opportunities.
Read more: Major £4m Co Armagh transport and haulage depot plans up for approval
SRC chief executive Brian Doran said: "The construction of a new flagship campus in Armagh is key to our commitment to help move people in to new jobs and for those who are already in employment into better jobs.
"The new campus will help unlock the potential and ambition of current and future generations, as well as supporting the delivery of a range of services and knowledge transfer activities that will allow local businesses to prosper and grow."
Gerry Gray, managing director of Felix O'Hare and Company, added: "We worked hard to deliver a proposal that guarantees the new Armagh campus will create a legacy of achievement for all communities.
"With our teams preparing to move onsite, we look forward to working closely with our colleagues at SRC."
'Significant asset': How SRC chief executive sees £95m plan for three new campuses
Sign Up To Our Newsletter