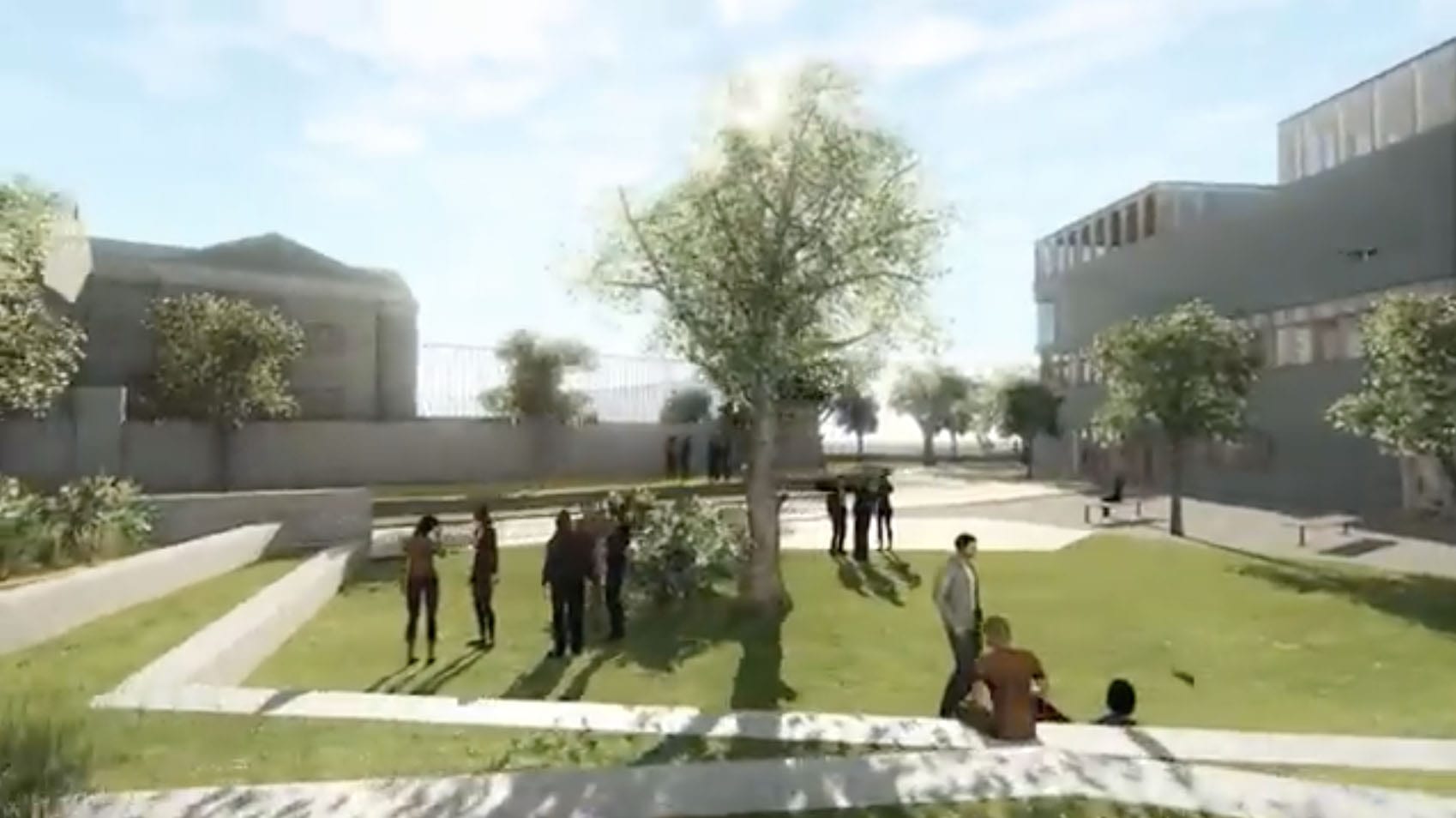 Construction work on Southern Regional College's new £35 million educational campus in Armagh began this week after demolition crews cleared the way for full build work to start.
The new campus, which is part of a £95 million investment by SRC and the Department for the Economy to create three new state-of- the-art educational campuses across the Armagh City, Banbridge and Craigavon area, is now firmly on track to open in just over two years' time.
The first of the three campuses to be built, this new, purpose-built facility in Armagh will comprise 14,000 sq. metres of specialist accommodation across several curriculum areas.
The campus has been carefully designed to facilitate a major uplift in the provision of professional and technical education and training for a new generation.
Located on the existing Lonsdale Road site, the new campus will also specialise in the provision of innovation hubs through which students will engage with business and industry in real world industrial projects and challenges.
Felix O'Hare and Co. Limited, the appointed contractor, is spearheading the construction.
Brian Doran, Chief Executive at SRC, said: "From planning to design and demolition, we have been eagerly anticipating this day. I am delighted to see our contractor fully on site and commencing construction.
"From here on, I look forward to seeing our new landmark educational campus in Armagh solidly and steadily take shape in the months ahead."
Around 200 jobs are being created within the construction phase of the project which also includes 25 apprenticeship opportunities being led by Felix O'Hare & Company.
Representing the Department for the Economy, Noel Lavery, Permanent Secretary, said: "With the site cleared and preparatory works complete, I'm pleased to be here to mark a significant milestone for this worthy project.
"These positive steps pave the way for the creation of a thriving educational environment that will undoubtedly inspire students and educators, in a modern, fit-for- purpose and innovative setting.
"This significant investment in construction of the new campus will create local employment and a range of apprenticeship opportunities, helping to benefit the local economy."
Earlier this month, the new Armagh campus was recognised as Northern Ireland's best initiative at the Government Opportunities (GO) Excellence in Public Procurement Awards. Designed by WYG, the stunning new campus will now go forward to represent Northern Ireland at the national awards in April.
SRC has also been named the best performing further education college in Northern Ireland after its six campuses, which includes Armagh, came out on top in and independent report by the Department for the Economy NI and the University of Ulster.
The College has more than 34,000 full and part-time students and delivers a wide range of higher level professional and technical courses.
Sign Up To Our Newsletter