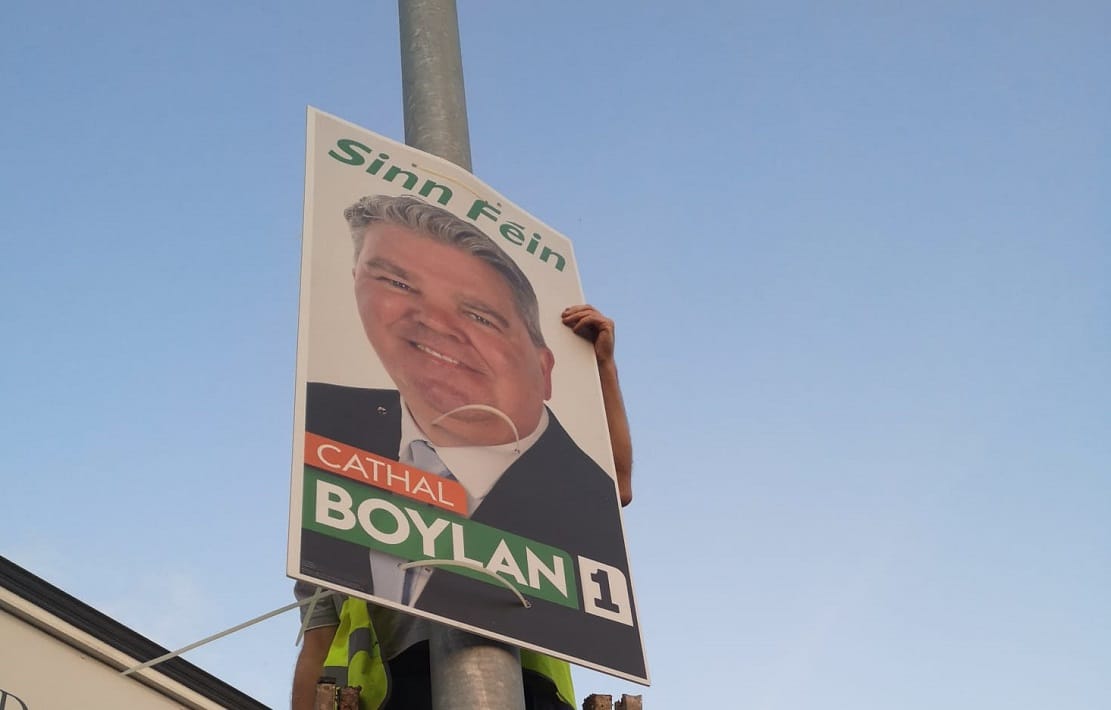 Sinn Féin's Cathal Boylan has said the party will not be deterred after up to 30 of his election posters were ripped from lamp posts in the Tullysaran area.
The Assembly election posters, which have not been recovered, were taken on Saturday night from locations including Milltown Road and Maydown Road.
Mr Boylan said: "Our party has made a complaint to the police about this criminal act.
"Sinn Féin has been engaging with people on the doorsteps in urban and rural communities across Newry and Armagh.
"The response has been positive, with people recognising that now is the time for real change for workers and families across the north.
"The theft of these election posters will not deter Sinn Féin in this election campaign."
Meanwhile, the Alliance Party leader for Lurgan Peter Lavery has condemned the destruction of election posters.
Tweeting after one was set alight in Belfast, he said: "This is awful. It takes guts to put yourself forward for election.
"Those that do shouldn't have to face threats and intimidation for seeking to represent their community.
"The people behind these recent attacks need to wise up and allow democratic process to take place."
In other incidents over the weekend, the letters UVF were daubed on bus stops on the Old Portadown Road in Lurgan.
And on Monday, UUP leader Doug Beattie's office in Portadown had a concrete block thrown at the window after he announced the party would no longer be involved in anti-protocol rallies.
Sign Up To Our Newsletter