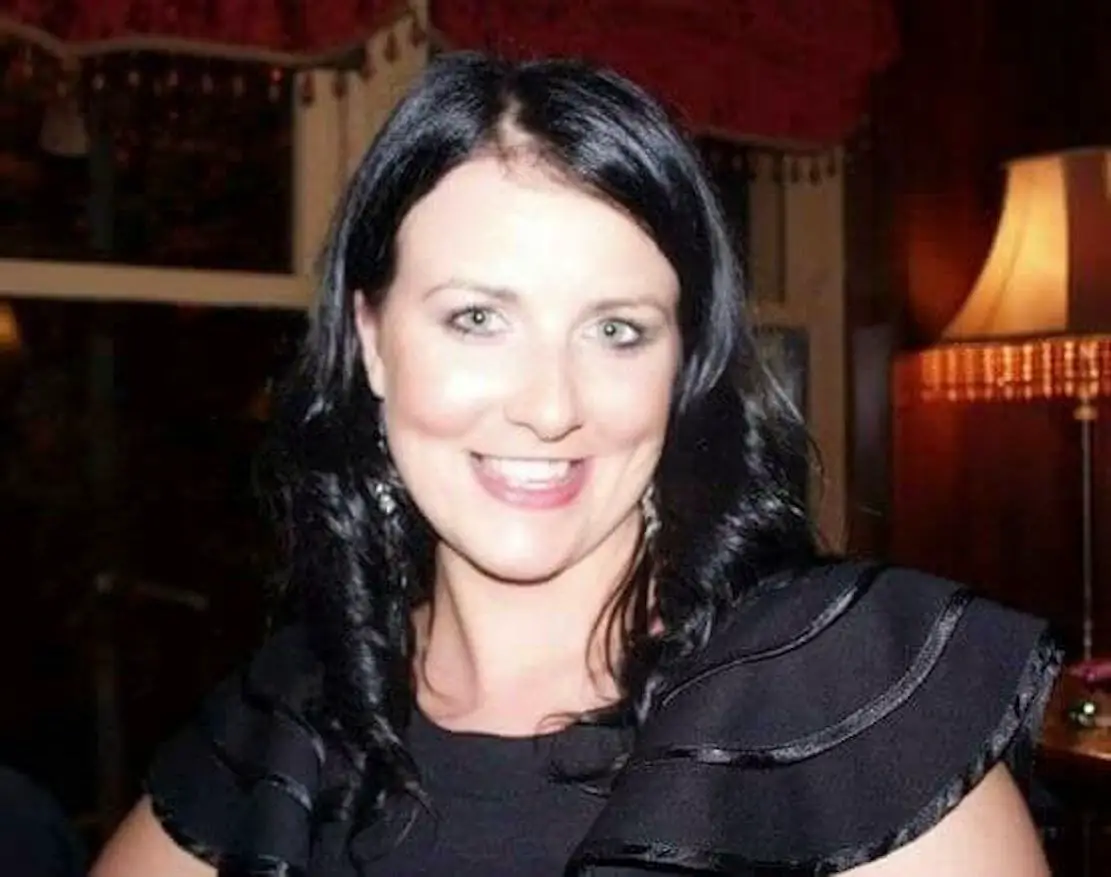 Family and friends of a young Armagh woman who lost her brave battle with cancer are planning a special fundraiser in her memory to raise money to help others.
Nicola McKenna was an inspirational young lady to all who knew her.
She passed away on December 27, 2014, having just tuned 30.
Following the untimely death, her family set up a 'Forget Me Not Fund' to raise money in her memory, with priority given to funding research within Cancer Focus NI.
And the community of Blackwatertown are hosting a barbecue in the local Parochial Hall in aid of Cancer Focus NI tonight (Friday) July 27.
They are keen for people to come out and show their support.
Nicola was the youngest of four children with a and had "a very positive outlook on life", according to Julie Quinn, a relative of the 30-year-old and the organiser of Friday's event.
"She was a 'character' who radiated warmth and compassion," said Julie.
"She had numerous friends through her short life; from family members to school friends, university friends and work colleagues.
"She had a real zest for life and an infectious sense of humour. Family and friends meant everything to her. She was engaged to Mark, was well educated, had a great job and had a lot of living still to do.
"Unfortunately this was not to be. Nicola's nieces were a lifeline for her and indeed for the whole family. In the last two months of Nicola's life she performed some very important duties – she was bridesmaid in October, became a Godmother in November and bridesmaid again in December, exactly three weeks prior to her death.
"She was so proud of all these achievements and we are so grateful and appreciate the effort that Nicola put in to accomplish all she did in the face of extreme adversity, anguish and pain.
"These achievements illustrate and quantify her strength of character and deep love for her family."
Nicola was adamant there would be "no 'pity parties' for her".
Friday night's fundraiser therefore will celebrate Nicola's life and remember her with love, laughter and fun.
Julie is planning to help others with this special fundraiser in Nicola's memory for Cancer Focus NI and the Nicola McKenna 'Forget Me Not Fund'.
She said: "We chose Cancer Focus NI as all monies donated are kept and utilised within Northern Ireland. Nicola held a BSc Honours Degree in Biomedical Science from Queen's University Belfast and as such was very well enlightened and erudite on the importance of research for the development of a cure for 'Cancer'.
"Therefore any funds raised in Nicola's memory will go to aid research carried out in Northern Ireland."
The local community has rallied to support a number of fundraising initiatives to date, including taking part in the Belfast Marathon and a coffee morning. Nicola's family also organise an annual 5km walk/run for the 'Forget Me Not Fund'.
Organisers want to say a huge 'thank-you' to all who have donated and shown their supported to date. If anyone wants to get involved or find out any more information contact 078 8267 5530.
Tickets will cost £10 with all proceeds going to 'Nicola's Forget Me Not Fund' in Cancer Focus NI.
Julie added: "Everyone is most welcome to this event. There will be music, food and craic for all age groups. We will have a best dressed competition and a raffle, with prizes donated by kind hearted businesses from across the area.
"This is a night that Nicola would love, so we want to ensure it is a happy, uplifting occasion celebrating the life of a remarkable young woman.
"Although it is three years and seven months since Nicola passed away, she remains a very important person in our lives."
Sign Up To Our Newsletter