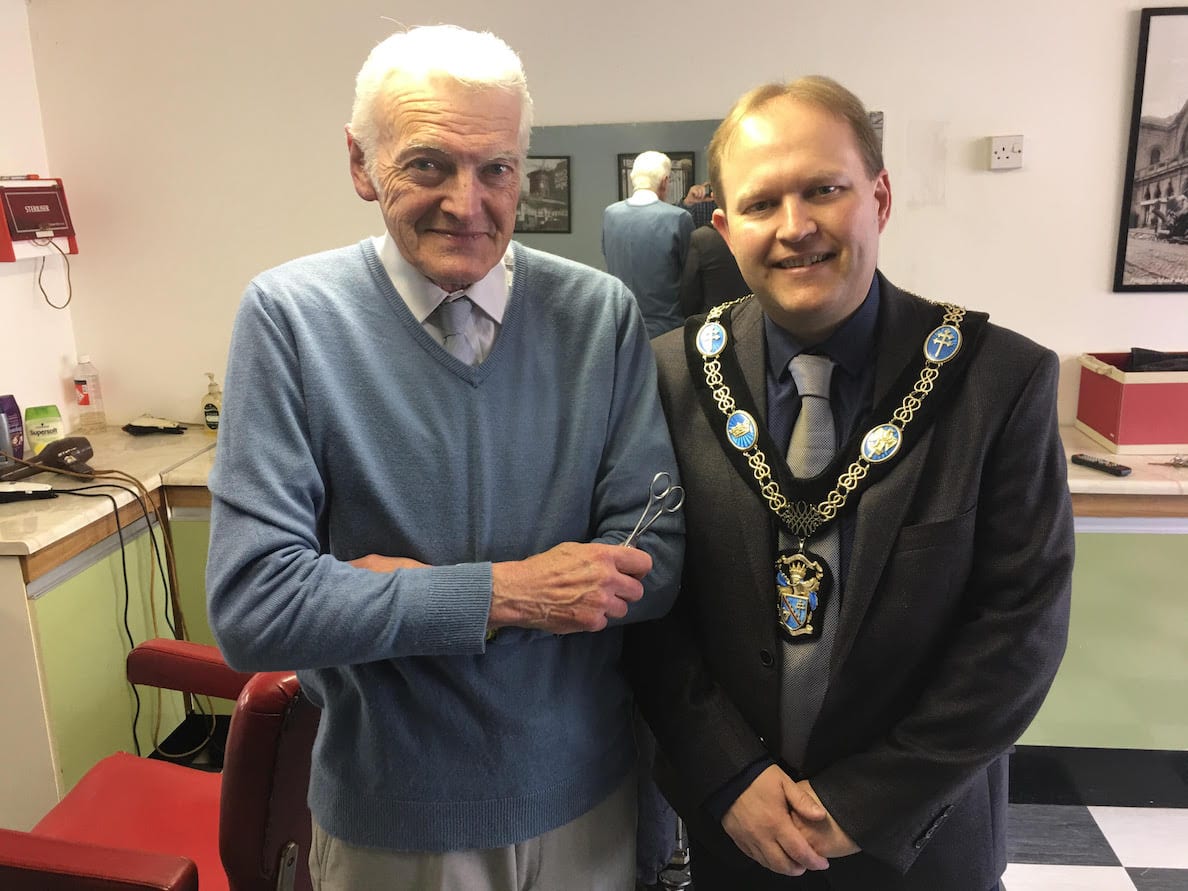 Colin McArdle the Armagh City barber cut his final head of hair at his Abbey Lane premises on Saturday evening.
But not before Lord Mayor of Armagh City, Banbridge and Craigavon Borough Council Alderman Gareth Wilson popped down bearing gifts to wish him a happy retirement.
Alderman Wilson called with Colin on Saturday to wish him well as he prepared to close the door for the final time after 38 years of service.
"It was great to be contacted by the family and be invited down to greet Colin on his final day of cutting hair in Armagh City," said Mr Wilson.
"I was able to bring him some gifts and wish him well on behalf of everyone in the Borough, not least from his faithful customer base who have been so loyal to him over so many years."
He added: "I want to wish Colin well as he retires and I know from speaking to him on Saturday that he will miss the great rapport, friendly banter and fun he had in the premises over the years.
"However given his service over so many years, some 60 years in hair styling, I think Colin deserves to have a break and I know he will have his time put to good use pursuing other activities and interests.
"On behalf of the people of the Borough we wish Colin a happy retirement and thank him for his contribution to the city."
Read more: 'We had a great run' – Fond farewell to another Armagh institution of 40 years
Sign Up To Our Newsletter