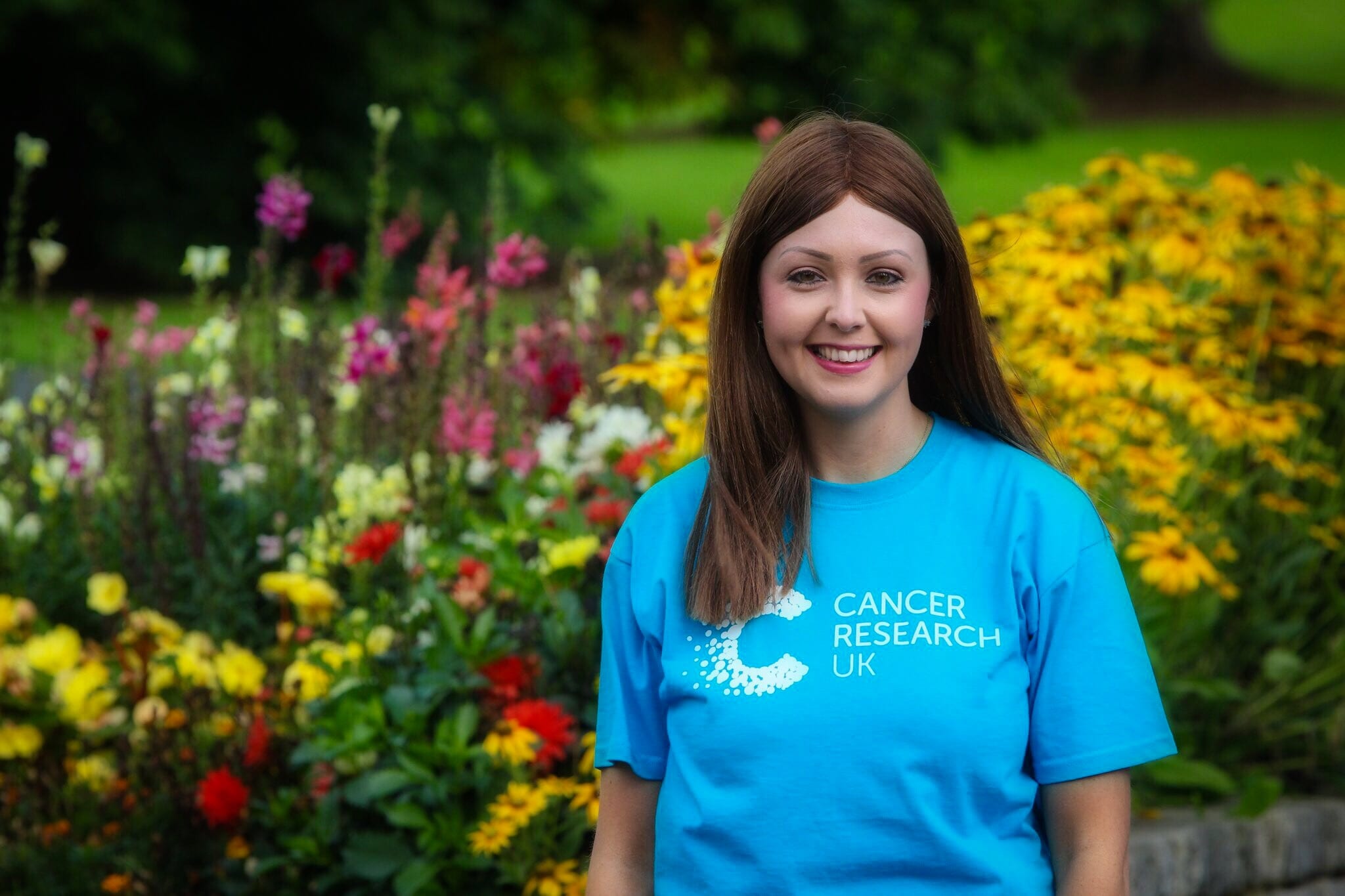 A county Armagh woman who lost both grandparents to cancer has made a impassioned plea to politicians to help change policy in Northern Ireland.
Victoria Poole, from Scarva, a Campaigns Ambassador for Cancer Research UK (CRUK) in Newry and Armagh, this week met local political representatives Mickey Brady MP, Cathal Boylan MLA, William Irwin MLA and Lord Mayor of Armagh City, Banbridge and Craigavon Borough Council, Alderman Gareth Wilson at Cancer Research UK's shop in Armagh to discuss the need for a new comprehensive cancer strategy for Northern Ireland.
Cancer, which is Northern Ireland's biggest killer sees more than 25 people diagnosed with cancer each day – that's more than 9,250 per year with rates projected to rise to over 14,000 by 2034.
The good news is that more people are beating the disease than ever before and cancer survival rates in the UK have doubled in the last forty years and Cancer Research UK's work has been at the heart of that progress.
Northern Ireland is the only part of the UK and Ireland without a current cancer strategy with the most recent cancer strategy dating back to 2008.
In her voluntary role as Cancer Campaigns Ambassador for CRUK Victoria is working with the charity to secure commitment from the Northern Ireland Executive and Assembly to develop a comprehensive cancer strategy that outlines plans for the long term, set ambitious goals and identifies sufficient resources to ensure improved patient outcomes across Northern Ireland.
Victoria said: "Cancer survival rates in Northern Ireland in some cases are still lagging behind the best in Europe and too many cancers are diagnosed at an advanced stage, when they are harder to treat successfully.
"Our scientists are working hard to beat cancer sooner. But we need government to play its part too. Northern Ireland is the only part of the UK and Ireland without a current cancer strategy; ours dates from 2008 and is very much out of date.
"In order to improve patient outcomes it's vital that the Northern Ireland government develops a comprehensive cancer strategy so we can focus resources where they're most needed."
The 26-year-old, who was recently selected as a CRUK Cancer Campaigns Ambassador for Newry and Armagh constituency, was inspired to apply for the role after losing her grandmother to pancreatic cancer in 2014 and her grandfather more recently to prostate cancer in 2017.
Victoria wanted to use her story to empower others and is now extremely passionate about campaigning to bring in new policies and secure investment in cancer services to help others tragically losing the people they love too, like her and her family did.
The Newry and Armagh Cancer Campaigns Ambassador commented on the work she will be carrying out in her new voluntary role and would encourage others to join the fight to help make a real difference in changing the cancer story across Northern Ireland.
"We need to make sure cancer remains a priority on the political agenda in Northern Ireland.
"Cancer Campaigns Ambassadors are volunteers who inform and influence their local politicians, and have made previous Governments listen and create real change. "
Ambassadors are supported to contact their MLAs and MPs, make change in their constituency, and currently, to influence policy around the National Health Service (NHS), tobacco and obesity.
We work to roll out our political campaigns in our local communities across the United Kingdom – persuading decision-makers to bring in new laws and investment in cancer services that will ultimately save lives.
Campaigns Ambassadors were integral in the UK-wide campaign for standardised packaging of tobacco products, a success achieved in 2015.
You don't need to have experience in political campaigning. CRUK provide you with training materials (such as campaign 'step by step' toolkits) and support along the way.
All we ask is that you have the drive to make a difference and the desire to see change happen on a local and national scale in relation to cancer.
Campaigns Ambassadors play an important role in all of CRUK's campaigns and make a real difference to beating cancer. Together we can all beat cancer sooner."
If you are interested in becoming a Cancer Research UK Campaigns Ambassador please visit – http://www.cancerresearchuk.org/support-us/our-ambassadors for more information.
Sign Up To Our Newsletter