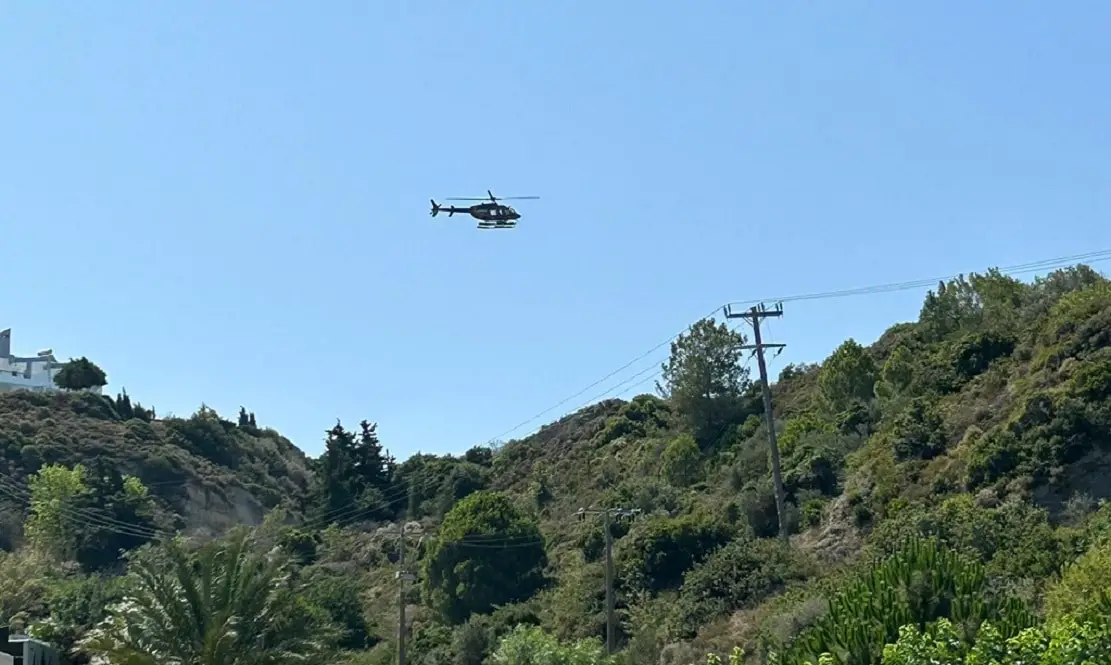 A Co Armagh woman currently holidaying in Greece amid wildfires on a number of Greek islands has spoken of the uncertainty that has unfolded as thousands attempt to flee.
There are currently a number of active wildfires raging across the islands due to the extreme temperatures affecting Greece, exceeding 40 degrees, with hundreds of Northern Ireland tourists among those stranded on Rhodes.
The woman, who has asked to remain anonymous, is currently holidaying with her partner, around 45 minutes away from the fires.
She is due to return back to Northern Ireland tomorrow (Tuesday) but says that information from EasyJet – her airline – has not been forthcoming.
The British Government has said that in the first instance, citizens should contact their airline or travel operator for assistance in returning to the UK.
While the couple have luckily been unaffected directly by the fires, they have experienced the worries and uncertainty of the situation and have met people who have arrived at their hotel after fleeing the fires.
"People are coming to our hotel with just the clothes on their backs," she explained. "We have helicopters flying constantly over the top of us that seem to be going on all night.
"It's surreal and it's very, very eerie. You're sitting here and all the locals are worrying. We don't understand Greek news and there's no information from EasyJet."
The only way in which they have been able to track the situation is by seeing which roads are closed on Google Maps.
"We have our bags packed just in case," she added.
"You do become quite nervous because while we can't see any fires, we can see the helicopters, we can hear the sirens and there's hardly any public transport as they're helping to evacuate."
The situation is developing at a rapid pace, with many families having to evacuate from their hotels and homes overnight.
A family arrived at their hotel yesterday, who had evacuated their own hotel at 2am despite being told hours earlier they were safe, leaving everything but their passports.
"They were told to leave but weren't given any transport. They started walking down the road and a local person picked them up and brought them to the beach. Then the army put them onto a boat.
"They were put into a basement at a school and have had no information from Jet2. The rest of their party is still in the basement."
She added: "They came with the clothes on their back, so we gave them some of our clothes. They don't have anything and they've come to a random hotel with absolutely nothing.
"Everyone is talking about the fires and the locals seem so worried about them, whereas as tourists we're putting more pressure on their resources and the airlines are just continuing to fly people in.
"You're hearing people's stories and it does make you quite nervous when you're hearing nothing from the travel agents or the flight companies."
While the couple plan to be flying home tomorrow, inevitable delays and the uncertainty as the fire spreads make for a difficult and fluid situation.
"With the airports being crowded with people trying to get home we are expecting a lot of delays," she said.
"It just seems there is no information from anyone for us and the governments aren't changing their advice on travel. They're just telling people to check with their hotel and their airline… I don't think they're taking it seriously enough.
"All these people flocking to the island is just going to put pressure on the resources that are already stretched."
Sign Up To Our Newsletter