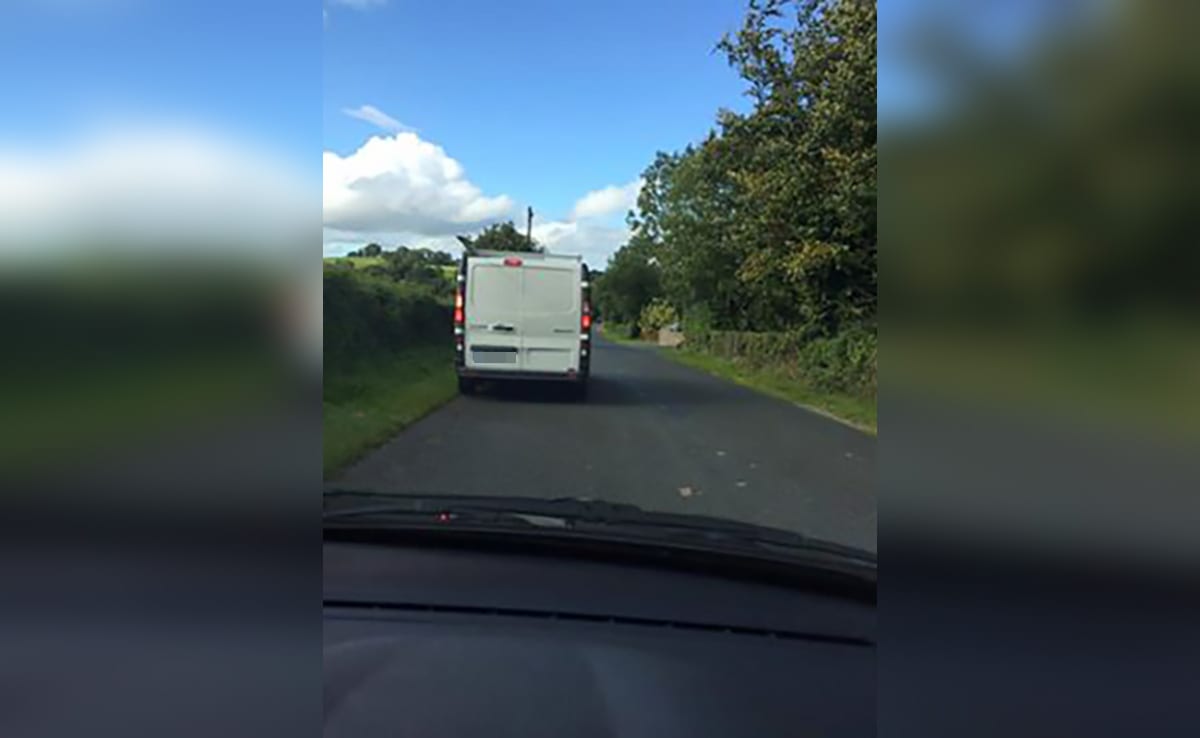 A Redrock resident has warned homeowners in the area to be vigilant after observing a man in a white van acting suspiciously in the area on Friday afternoon.
The woman, who did not want to be named, took this photo of the white Vauxhall Vivaro van, with a Republic of Ireland registration plate.
The photo was taken in the Seagahan Road area of Redrock after the woman observed the van slow down outside every single house on the road.
And she doesn't believe the man was lost.
"I took this photo because of the really suspicious behaviour I witnessed," she explained.
"The van kept slowing down at every house to what looked like to have a good nosey in.
"I honestly don't think he was lost as at one house there were two men outside talking on the roadside. Now if he was lost, surely he would have asked them for directions."
She added: "Shortly down the road he realised I was behind and he stopped completely. I drove around slowly to get a good look and he didn't put the window down.
"He was a man in late 20 or early 30s.
"I only want to warn people to be cautious as there was an attempted burglary in the Redrock area just two weeks ago."
We have blurred the number plate as to not identify the vehicle.
There is no evidence to suggest this van was involved in any criminal behaviour.
Sign Up To Our Newsletter