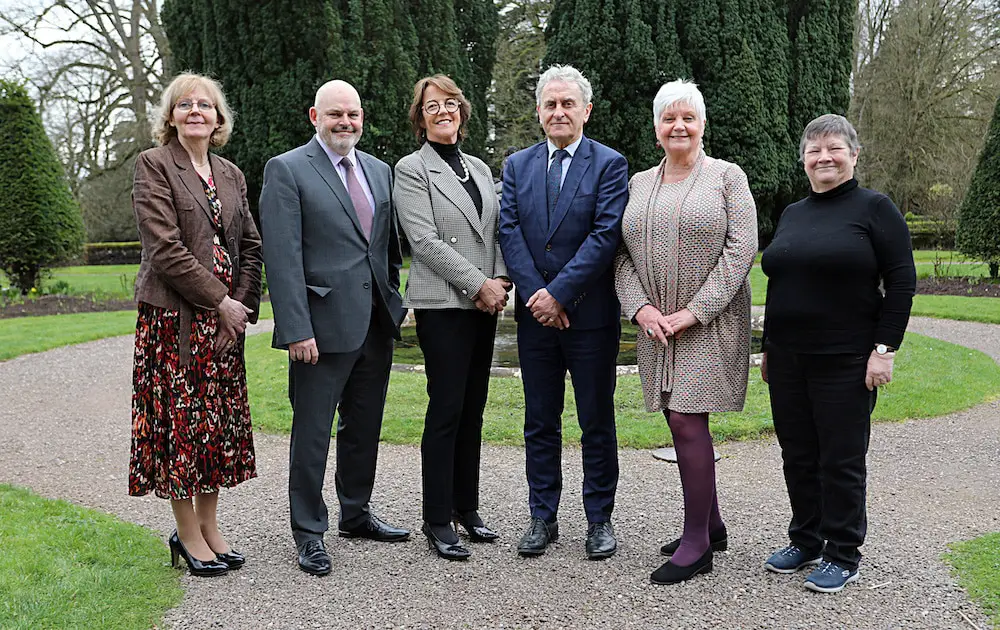 The International Fund for Ireland (IFI) has announced its latest round of funding aimed at supporting some of the most vulnerable communities in Northern Ireland and the southern border counties.
A funding package of £4,322,833 / €4,884,800 will provide support to 25 projects across the IFI's four programmes, all aimed at delivering tailored support to communities who need it.
The funding allocation comes at an important juncture in peace and reconciliation across the island of Ireland, with local communities dealing with a range of challenges that are impacting community relations and prosperity.
Four of the 25 projects will provide much needed support in the Armagh area.
Community Restorative Justice Newry / Armagh and Muirhevnamor Community Youth Project will receive £161,462 under the IFI's Communities in Partnership Programme (CiPP).
Over a period of 21-months, the 'Making Connections, Shaping Futures' Project in the Newry and South Armagh area and the Dundalk and North Louth area. This project will support cross-border women's actions, empowering women by implementing locally appropriate interventions to address the full participation of women within their communities supporting local leadership centred around locally led and inclusive development.
Centre for Cross Border Studies and Creative Spark will use its allocation of £104,979 for an 18-month cross border project in the south eastern border area of County Louth and Newry, Mourne, and Down. The project aims to promote dialogue, build community cohesion, contribute to confident, sustainable cross-border and cross-community connections between organisations and communities.
£261,948 for Regenerate will allow the project to extend and expand its work in the Portadown, Lurgan, Banbridge and Armagh areas, tackling issues such as gatekeeping and paramilitary control, and interfaces. There will be a new focus on women's development in peace building and supporting young people.
Clanrye Newry received £167,932 which will deliver the 'Regener8' project, working with disengaged young people from the Newry and Mourne area, who are vulnerable to paramilitarism and criminality, providing accredited training and helping them to develop personal and vocational skills in order to make more informed and successful life choices.
IFI Chair Paddy Harte said: "Unfortunately, we have seen the threat of paramilitary recruitment and antisocial behaviour persist in many communities. In the last year, the IFI's programmes have included specialised interventions to divert young people away from the threat of paramilitary recruitment. In 2022, 23,033 participants took part in accredited training, education, and capacity building programmes, delivered by IFI funded projects.
"Projects funded across our four core programmes have been working hard to support local communities who are struggling. The cost-of-living crisis has put a significant financial burden on people, add to that a general lack of investment in some communities and ongoing tensions relating to the recent Windsor Framework and ongoing political instability, and you can see why this support is so vital.
"This latest round of funding further demonstrates the wide range of support offered by IFI funded projects, tailored to specific needs of a particular community. From engaging at risk young people, to delivering conflict transformation initiatives, delivering important employment, and training opportunities to working in hard-to-reach areas struggling with paramilitary and coercive control."
The Peace Impact Programme (PIP) will receive €591,876 / £523,784 across two separate projects, delivering work through sensitive interventions in communities that have not previously, or have only partially, participated in peace building and reconciliation activities.
€3,166,102 / £2,801,860 has been allocated to 16 projects within the Personal Youth Development Programme (PYDP), supporting some of the most at-risk young people in society, developing their personal and professional skills with an aim to improving their future prospects.
The Peace Barriers Programme (PBP) which has been operating since 2012 will receive €357,388 / £316,273 funding across two projects who will work towards facilitating and supporting communities living on or near an interface to consider and engage on the potential removal of peace walls.
The newest of the IFI's four programmes – Communities in Partnership Programme (CiPP), set up in 2022 focuses on building resilience and empowering communities to develop strong cross-border partnerships. A total of five projects will share €769,434 / £680,916 funding.
The IFI Chair added: "In this important year, as we reflect on the achievements and challenges which the IFI has faced since the signing of the Good Friday/ Belfast Agreement in 1998, we must also consider how we ensure that the next twenty-five years sees those communities which the IFI supports fully realise the dividends of the Peace Process.
"It is important to acknowledge the ongoing support from our international donors who recognise the importance of the work of the IFI and the incredible commitment of the funded groups and the individuals leading them. Their interventions and engagement in some of our most hard to reach communities shows just how important local leadership is."
The IFI was set up by the British and Irish Governments as an independent international organisation in 1986. It delivers a range of peace and reconciliation initiatives across Northern Ireland and the southern border counties. It currently supports a total of 47 projects in Northern Ireland and 19 in the southern border counties.
The IFI's International donors include the British and Irish Governments, Government of the United States of America, European Union, Canada, Australia, and New Zealand.
Sign Up To Our Newsletter