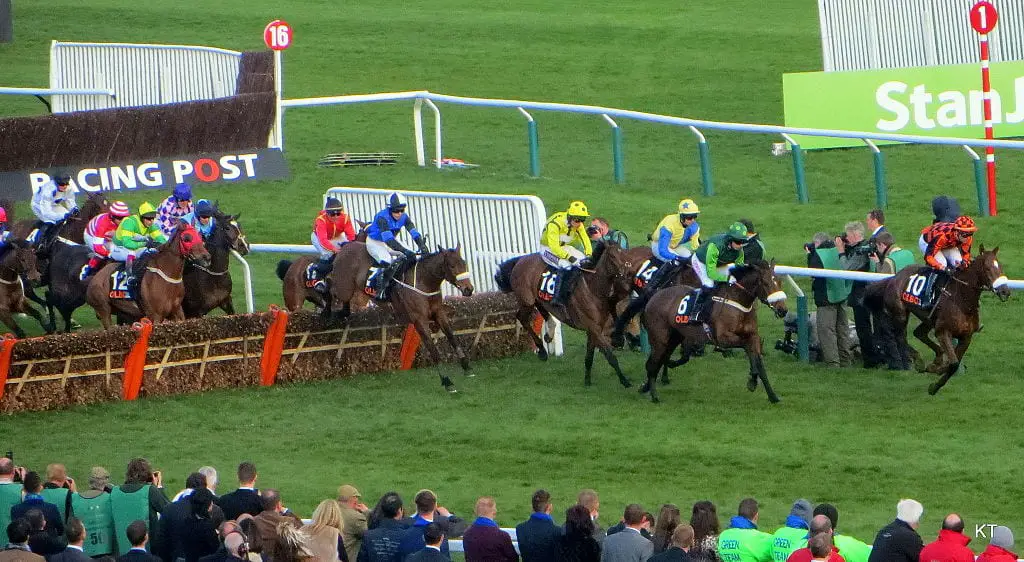 A county Armagh based horse trainer and his son have been disqualified for three years apiece by the British Horseracing Authority's disciplinary panel.
Stephen and Michael McConville were hit with the sanction after Anseanachai Cliste, their intended runner in the Foxhunters Chase at this year's Cheltenham Festival, tested positive for cobalt.
Cobalt is banned in racing as it is said to have a similar effect on horses to performance-enhancing drugs in humans.
The Co Armagh-based trainer and his son Michael, who was the horse's owner and amateur jockey, faced nine anti-doping charges.
Cheltenham stewards ordered the horse to be withdrawn from the Foxhunter Chase on March 17,
It went on to win the Ulster Grand National at Downpatrick nine days later, after which the Irish Turf Club says a drugs test came back negative.
The McConvilles issued a statement accepting full responsibility and apologised for the incident.
It said: "We fully accept the BHA findings and regret they had to invest time and resources to investigate the incident.
"We apologise for what has happened, which was due to our lack of knowledge.
"However that is no excuse for what happened at Cheltenham.
"The horse was administered the tonic which is a widely used supplement which, unknown to us, contained cobalt.
"We now wish to put this matter behind us as it has caused a lot of stress to all members of our family as the horses and point-to-pointing is purely a hobby for the family."
Sign Up To Our Newsletter