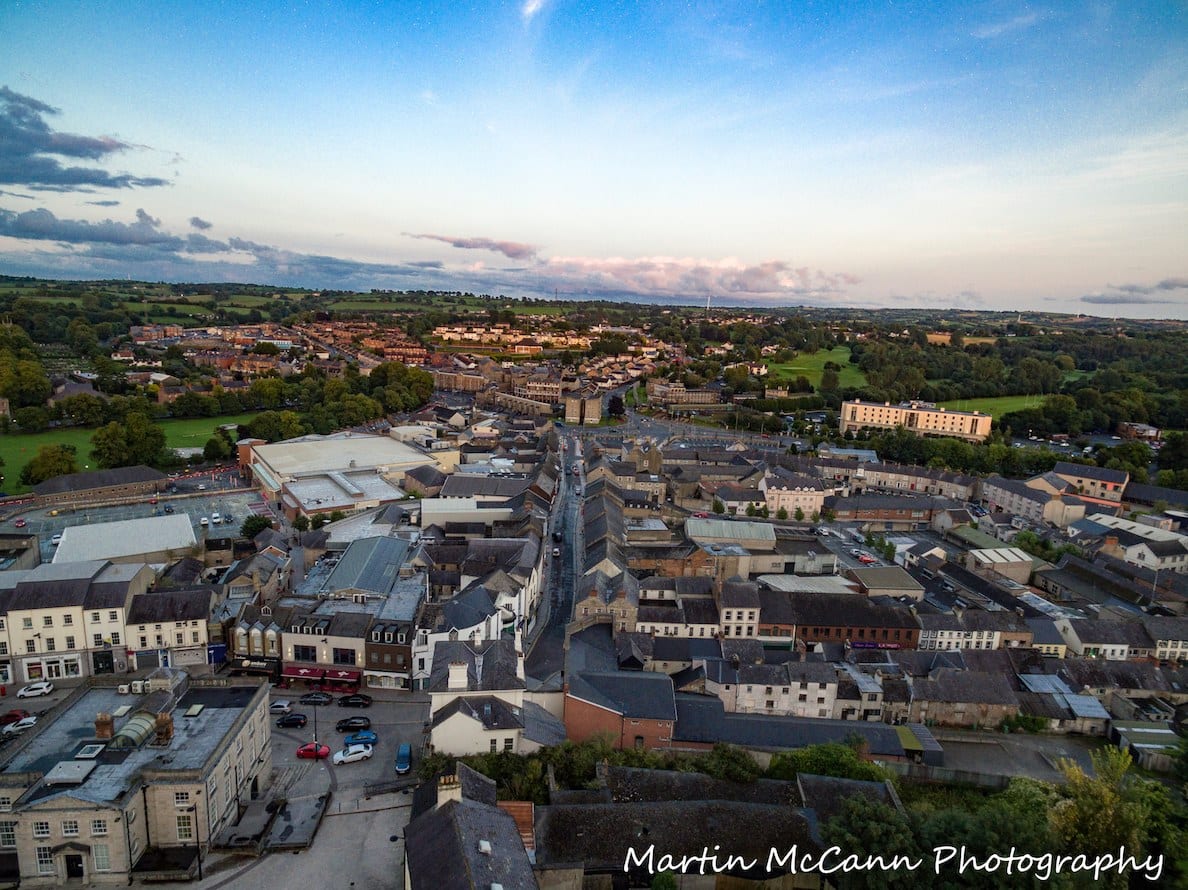 Close to £1 million is to be spent as part of a drive to try and bring new shops to Armagh City and other towns across the borough.
And the new exercise also tackles derelict properties in a bid to rid the streets of eyesores and bring them back into productive use.
The collective kitty is shared under a number of different packages outlined during the week to the economic development and regeneration committee of the ABC Council.
It all comes under an 'Empty to Occupied' umbrella, with three distinct programmes, which will overlap in places, making available £945,000.
And it is above and beyond the millions which have already been awarded and matched under Townscape Heritage Centre to restore properties and bring jobs.
As part of this new and latest initiative, long-vacant shops could hopefully see tenants secured as part of a drive to breathe fresh life into the commercial heart of the city and other key towns, including Banbridge, Lurgan and Portadown.
The appearance of fake shop fronts has long been derided by the public as a means of hiding a major problem.
This new programme aims to address the high occupancy rates and improve the visual appearance of our major retail centres.
A report to committee this week confirmed: "The programme is designed to improve long term vacant buildings, making fit for purpose commercial spaces.
"Property owners and potential new tenants will benefit from the scheme with financial support, mentoring and targeted resource to bring new life into vacant buildings.
"Reduction of commercial vacancy is a key priority for council. As part of its support to town centre development, the regeneration department have been working closely to develop a programme 'Empty to Occupied' which will directly target long term vacancy across the borough."
Applications for funding will be scored and prioritised against set criteria.
A 'Meanwhile/Tenancy Project' – for which £30,000 has been allocated – will be open to owners of vacant premises who will be recruited through a borough wide open call.
The appointed agency will be responsible for matching potential new tenants with vacant properties, providing mentoring, workshops, marketing and promotion, favourable rental and lease negotiations to make the property attractive for new tenants.
A 'Fit for Future Project' – with a £200,000 pot – would provide assistance to make internal modifications to vacant properties including shop fit out, subdivision of larger units, internal decoration, flooring and lighting, with a view to making the premises suitable for a new tenant.
Owners of property vacant for over three years and who have identified a potential new tenant or who are prepared to work within the council's project can apply for the grant.
The funding will also be made available to potential new tenants who are prepared to sign a two-year lease with their landlord.
The grant offered will fund half of the project cost up to a maximum of £10,000.
The lion's share of the cash – £715,000 – will be utilised under the 'Long Term Vacancy Capital Project'.
The idea here is that money will be made available for capital works to long term vacant commercial outlets with a view to restoring the building and making it of a standard to attract a tenant.
An open call will be made to owners of commercial property which have been vacant for over five years and who are prepared to work within the council project to secure a tenant on completion of the work.
Funding will be allocated on a competitive basis and scored against set criteria, and it is expected that buildings which will "make a significant impact on their streetscape once completed" will score higher for funding.
The grant offered will fund 60% of the project cost – up to a maximum of 60% of the NAV non-domestic valuation.
The report adds: "A key element in town centre vacancy is understanding why the vacancy exists. As part of this programme an audit of the vacant units within the town centre commercial core will be conducted.
"This audit will determine what factors are preventing buildings from being leased, assess their current condition and provide recommendations for the letting of each vacant building."
The programmes are expected to be open to applications in the not-too-distant future.
Sign Up To Our Newsletter