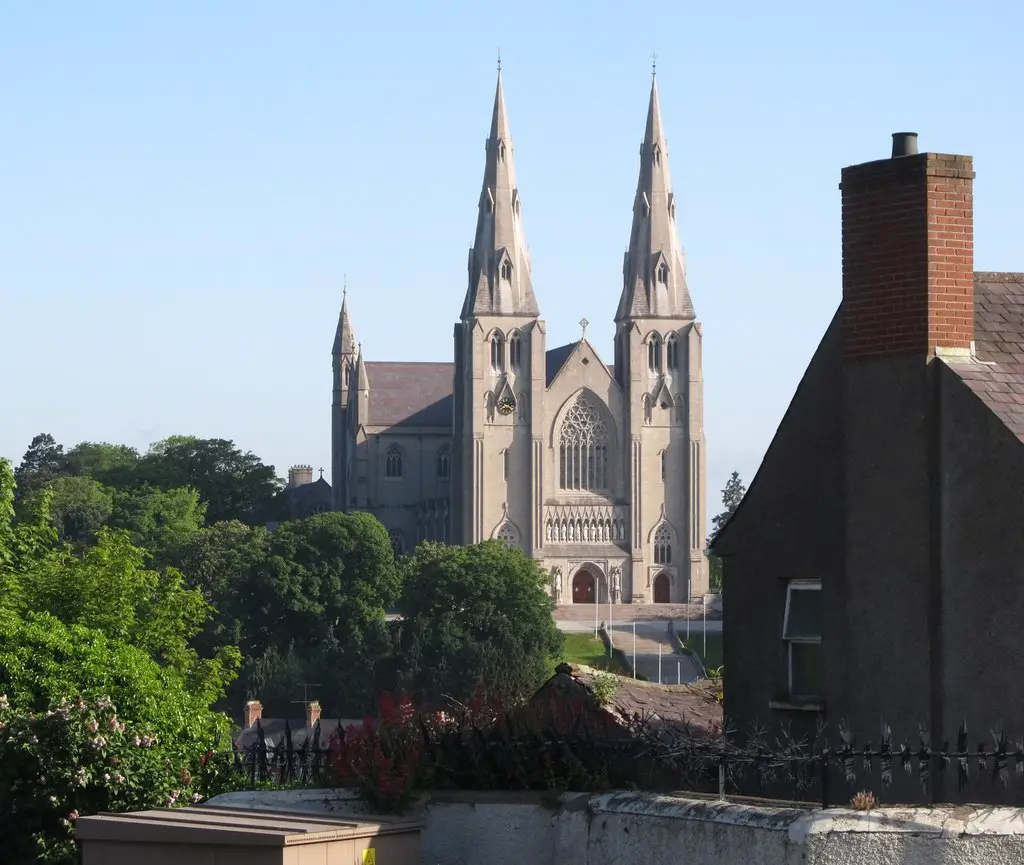 Armagh City, Banbridge and Craigavon Borough Council is to request another meeting with Libraries NI in an attempt to secure the future of the Irish and Local Studies Library (ILS) in Armagh.
The decision to do so was taken at a meeting of Council's economic development and regeneration committee on Tuesday, September 14.
A report on the library situation in the city was brought before the committee with members made aware Libraries NI is reviewing its property holdings in Armagh with a view to consolidating their facilities within one site.
The report states the officers and Libraries NI held an initial site meeting over the summer months and a number of site options were visited and viewed. It was also explained that Libraries NI is currently taking time to consider its options.
SDLP group leader, Councillor Thomas O'Hanlon asked if the committee could be provided with further information.
Watch: The wonders of Armagh's 250-year-old Robinson Library
Council's head of tourism, arts and culture, Brian Johnston, told members a working group meeting had confirmed cross party support for ensuring the ILS remains in Armagh.
"As for the site visit with Libraries NI, we are looking at the medium term solution for library provision in the city," he said.
"It was a really good session, there were two to three sites of interest and the ball is firmly in their court. We have kept the dialogue open to make sure we keep momentum with that.
"Members' knowledge of Armagh sites will be invaluable in terms of making sure we end up in the right location but at this point, there is not an awful lot to get our teeth into, when Libraries NI respond there will be more to discuss."
Stressing the importance of "not dropping the ball" on this issue, Cllr O'Hanlon said it is imperative the city library and the Irish and Local Studies Library is secured in Armagh.
"You said about establishing a working group, I think there is one there and I would be keen if there was a way of saying to Libraries NI the group is keen to meet again," said Cllr O'Hanlon.
"Is there any chance we can have another meeting via Zoom just to ensure the dialogue remains open and show our desire to secure the facility in Armagh."
Councillor Sam Nicholson said he to would like to see a further meeting with Libraries NI arranged.
"These facilities are so important especially when we are going for city of culture, this could be very much part of the bid," he said.
"There needs to be something, if you look at other city of culture bids, things like that are what grounds them.
"To have something like that is so important and I think it is where this committee and Council needs to be all shoulders to the wheel to ensure we keep this facility in the city."
Cllr O'Hanlon's proposal to arrange another meeting with Libraries NI was seconded by Councillor Sam Nicholson and the committee voiced its approval.
Sign Up To Our Newsletter