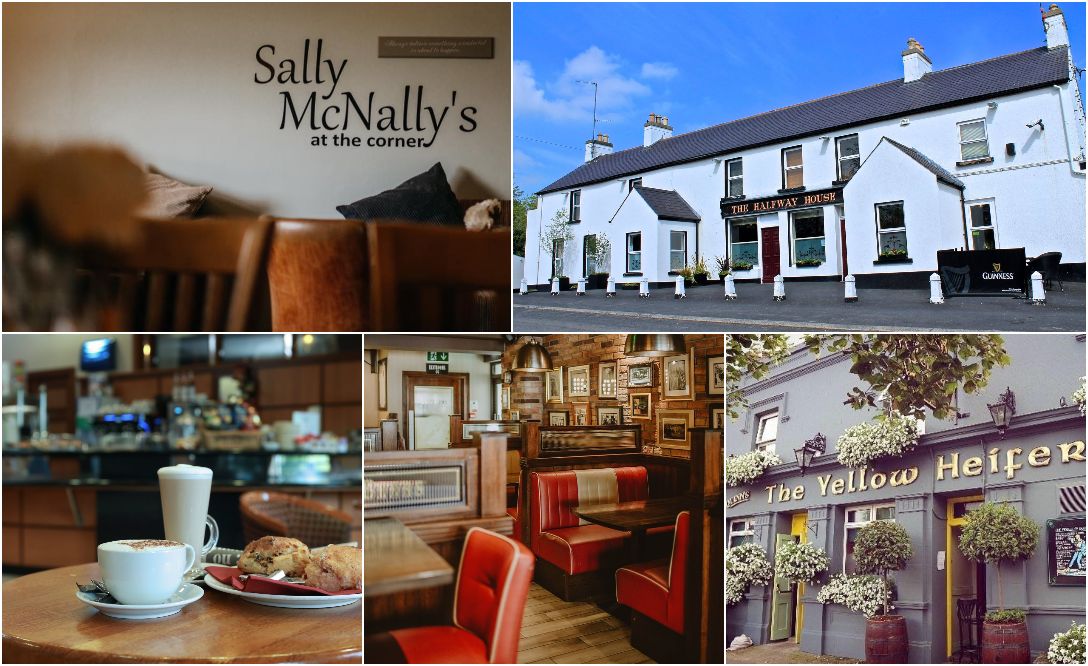 Restaurants across the county are experiencing cancellations as the vaccine passport legislation became enforceable – less than two weeks before Christmas.
Last month, the Stormont Executive agreed plans to introduce a mandatory vaccine passport for the hospitality sector.
Under the new measures, the public now needs to provide a 'passport' or proof of a Covid test result to access nightclubs, pubs or restaurants.
This came into force at the start of the month but with a grace period until Monday (December 13), by which point it became legally enforceable.
Armagh I spoke with some members of the hospitality industry across the borough to gauge what their experience with the new measures.
One hot spot for Christmas parties and gatherings would be the Armagh City Hotel, but according to Cheryl Patterson – the hotel's sales and marketing executive – this festive period is a "washout" compared with previous years.
"It has got better, but the trouble was that two week grace period," she said. "We had an influx of questions coming through along with people cancelling because they felt it was infringement on their personal data, or they didn't want to get vaccinated."
Cheryl stated that the restrictions had been confusing from the very start, even with the hotel receiving constant updates.
"We have been getting checked by Council and the police, so we will be fined if they come and discover people who maybe shouldn't be there and that we have checked everyone.
"Because we are a licensed premise, everybody coming through the door has to be checked, and we've had to take on the security staff just to be checking at the door."
Cheryl said this has included their midweek regulars, who tend to be retired folk.
"Thankfully they came out to say that we could accept vaccination cards with identification because many of them would not have access to a smartphone."
According to Cheryl, the current restrictions have caused even more issues for the hotel than in the height of lockdown.
"You knew where you were when we were closed, the staff were on furlough and the government were helping out with costs but now there is no back up at all," she added.
"Now we have to pay the staff, which is skeleton staff, as hospitality is screaming out for workers, whilst business and bookings are up and down."
Tony Hughes, who runs Hughes' Bar and Toni's Bar & Grill in the Shambles, reported that bookings were down 20% on the start of the month but he says "the damage has already been done".
"With regards to hospitality, people's habits have changed," he explained, "they are more happy to stay at home in front of the TV with their takeaways and beer. We, as the hospitality industry, have to adapt to this."
Tony stated that he had already stopped late night music at one of his venues.
"People want to remain in their own clusters with table service; we are lucky with the diner that we have booths," he said. "Due to the nature of Covid people are averse to crowds and many of them have genuine concerns."
Tony said that he previously had restrictions, with regards to numbers at his premises, and many people had been put off by the introduction of Covid certification, seeing it as "another barrier".
"Moving into January and February, those of us who are left will be there to provide a service to people. It has been a learning curve but it has been about keeping your premises safe and ensuring your staff appreciate the legislation.
"The hope is that coming into the spring, with the better weather and people having more disposable income, that they will begin to return to hospitality."
A spokesperson for Sally McNally's in Portadown told Armagh I: "People are canceling for various reasons but all those reasons are related in one way or another to Covid.
"Some because they don't want to show their Covid status, some because they are scared of the rise in cases and they don't want to get sick over Christmas, some because they are Covid close contacts or testing as Covid positive.
"It's a no win this year. We are, thankfully, still very busy but it isn't a patch on previous Christmases."
Meanwhile in Banbridge, Caorlan McAllister, who co-owns the Halfway House with business partner Gavin Bates, is happy that the doors have remained open, having launched in the midst of the pandemic last year.
He told Armagh I: "We have had a few cancellations for this weekend coming, now that the Covid passports are legally enforceable, but overall it has been well-received by our customers, who are obeying and embracing the changes.
"There was a cloud of uncertainty, we did not know if there would be a lockdown or restrictions, the south were one step ahead with passports but we sort of knew something was coming."
Caorlan added: "We were unfortunate to open in the midst of the pandemic, so we were very stop start which was frustrating but we just have to do what we have to do and embrace the restrictions.
"What we have also noticed is that a lot of people are nervous, because from now if you catch Covid you will be isolating over Christmas."
In South Armagh, the Yellow Heifer in Camlough confirmed that they had been experiencing some cancellations but would not know the full impact of the certification restrictions until this weekend.
Sign Up To Our Newsletter