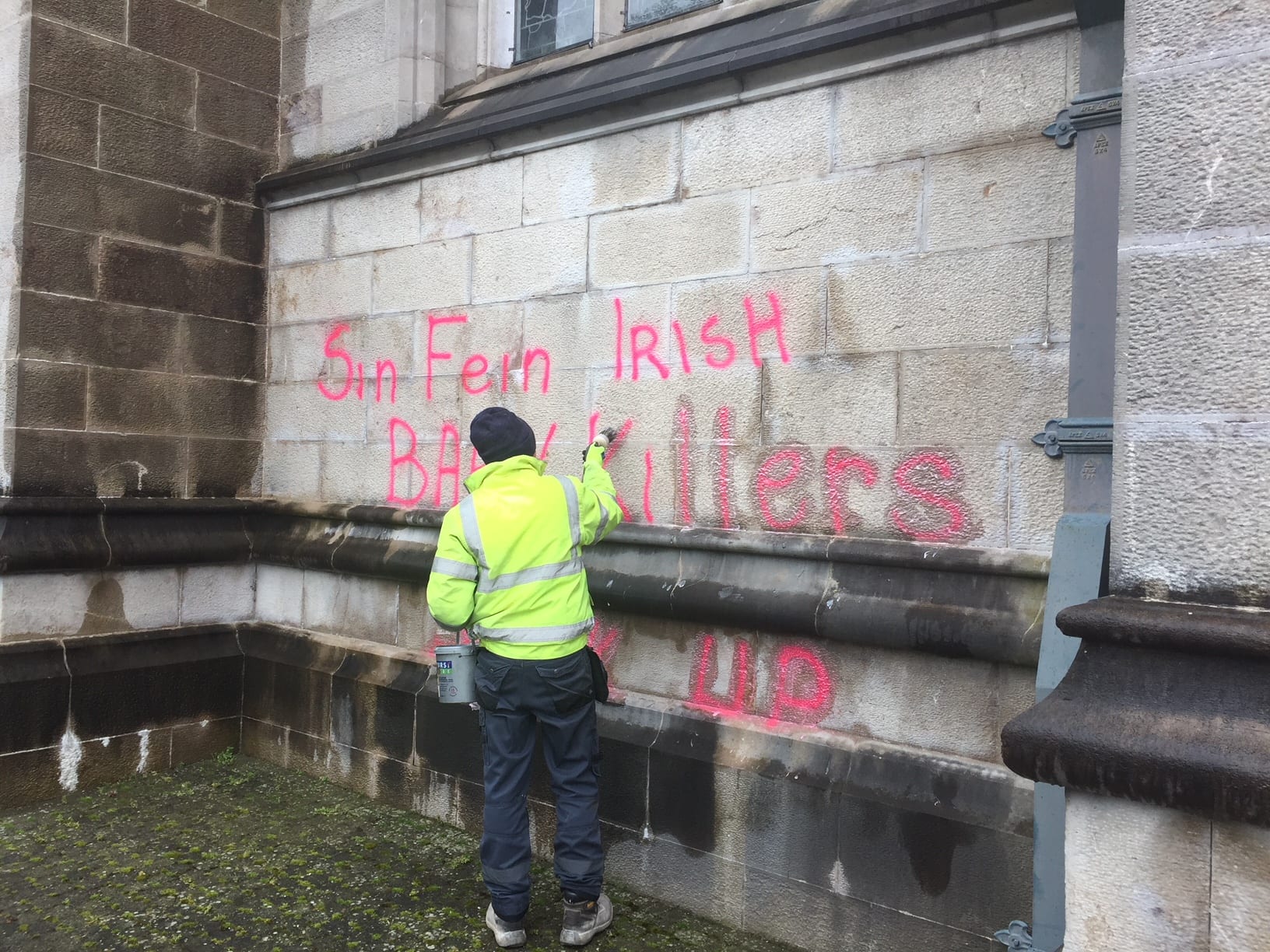 Vandals have destroyed the brickwork and doors of the historic St Patrick's Roman Catholic Cathedral with florescent pink graffiti.
Anti-abortion graffiti has been daubed all over the exterior walls and doors of the Cathedral, which overlooks Armagh City.
The graffiti makes reference to the Republic of Ireland's forthcoming referendum on abortion, which is due to be held on Friday, May 25.
Some messages read: "The new reformation is here" and "Irish Baby Killers", as well as various references to passages in the bible.
Clarke Restorations were called in earlier this morning to help rectify the considerable damage . They told Armagh I  that they have also been tasked with a similar clean-up job on the grounds of St Mary's teaching college in Belfast.
The church declined to comment on the damage but police have confirmed that they are investigating an incident of criminal damage, which happened some time between 11pm and 6am this morning (Monday).
Sinn Féin MLA Cathal Boylan slammed the vandalism as "distasteful".
"There is no doubt the referendum in the south is a sensitive and emotive issue but it is disturbing to see such a disgraceful slogan daubed across a place of worship.
"Why anyone would damage the Cathedral in such a way is beyond me and to paint graffiti across the length of the building is shameful and distasteful."
He added: "The Sinn Féin Ard Fheis voted democratically to support the removal of 8th amendment.
"Sinn Féin supports the removal of the 8th Amendment of Bunreacht na hEireann and is campaigning to achieve this objective in the referendum in the south.
"It is our strong view that the constitution was never the appropriate place to address issues of women's health. It is now time to show compassion and trust in women.
"The debate on the removal of the 8th amendment from the constitutions should be held in a respectful manner and in our view it's not appropriate to be daubing slogans or graffiti on church or public buildings."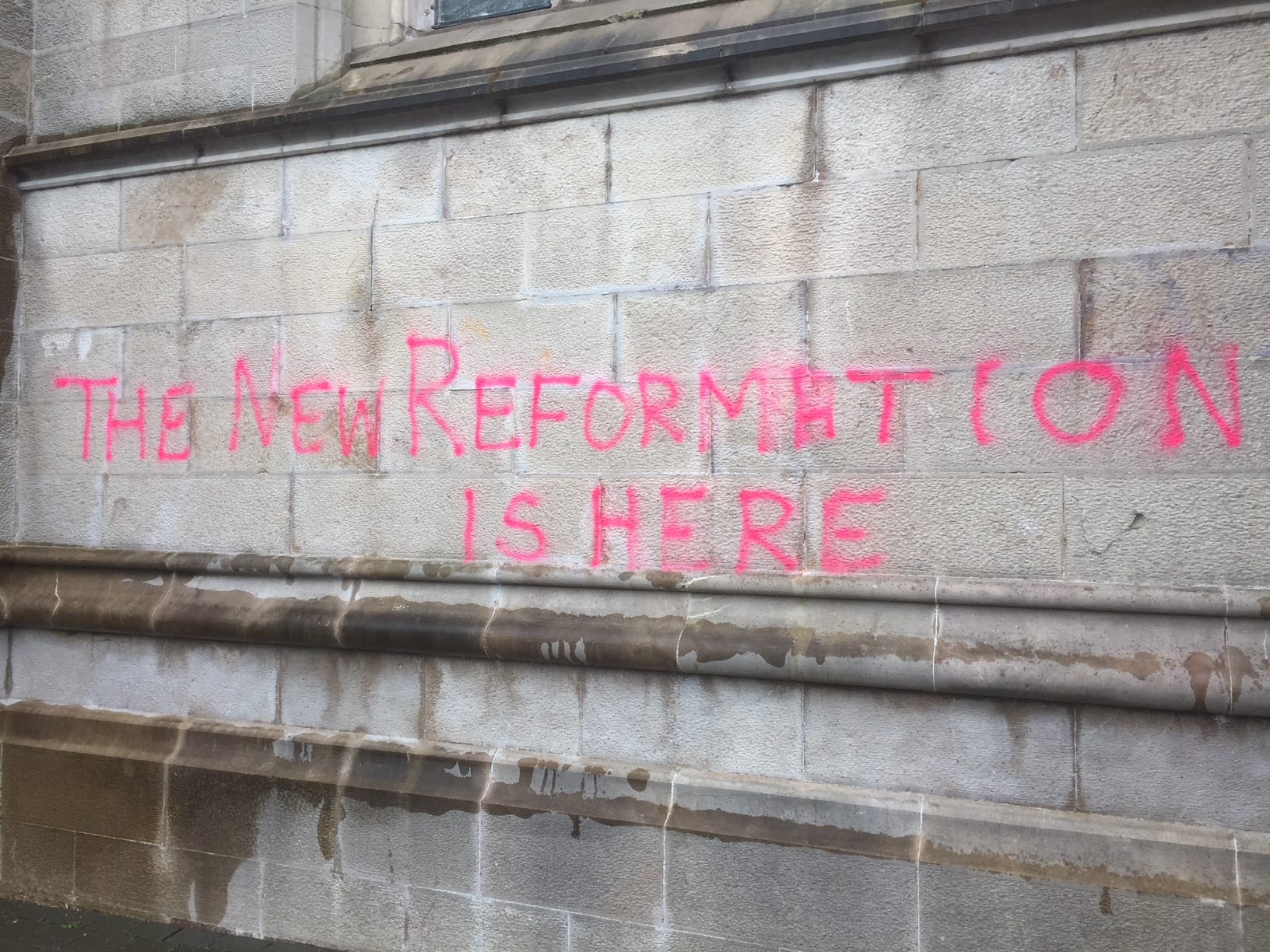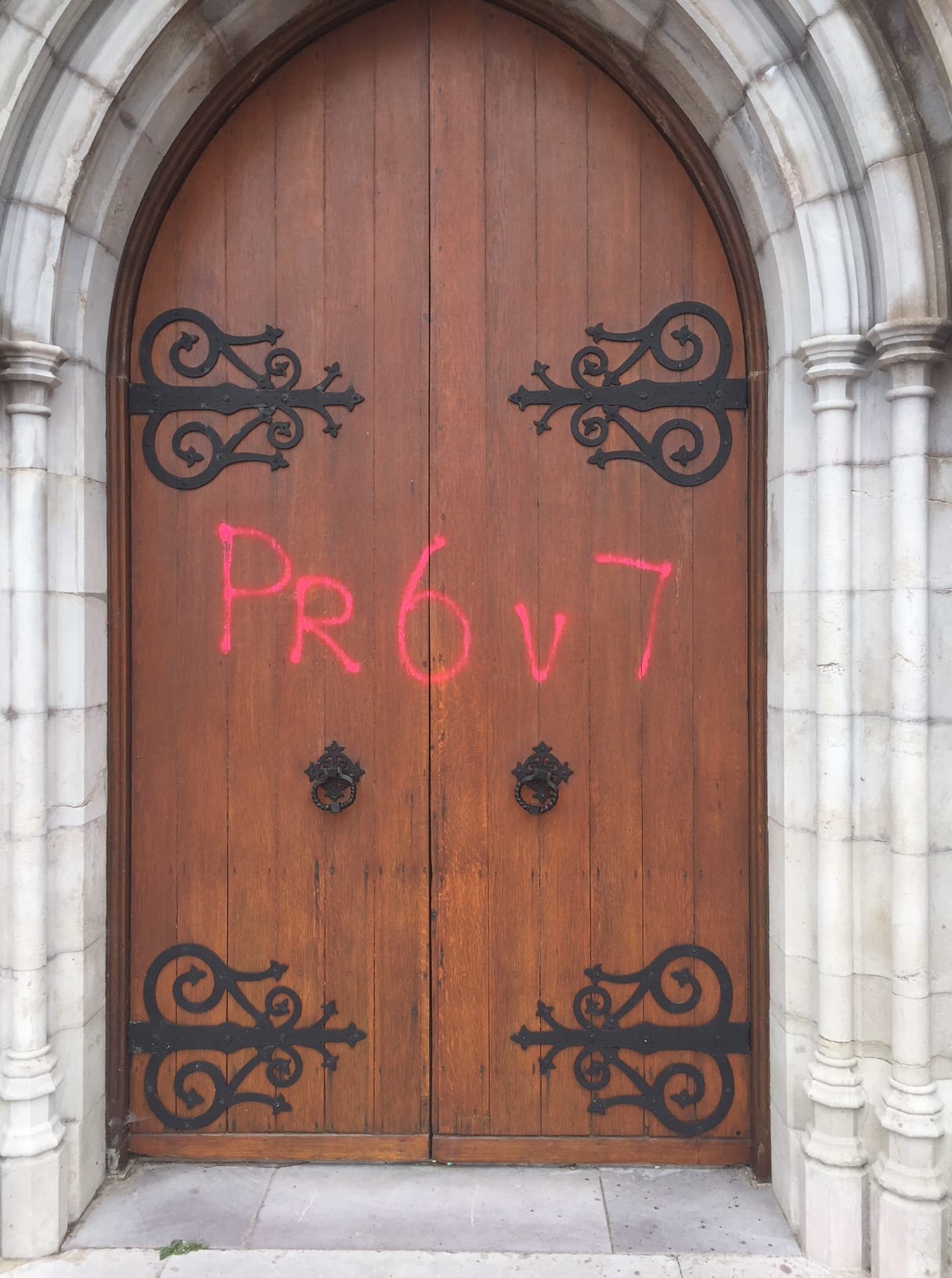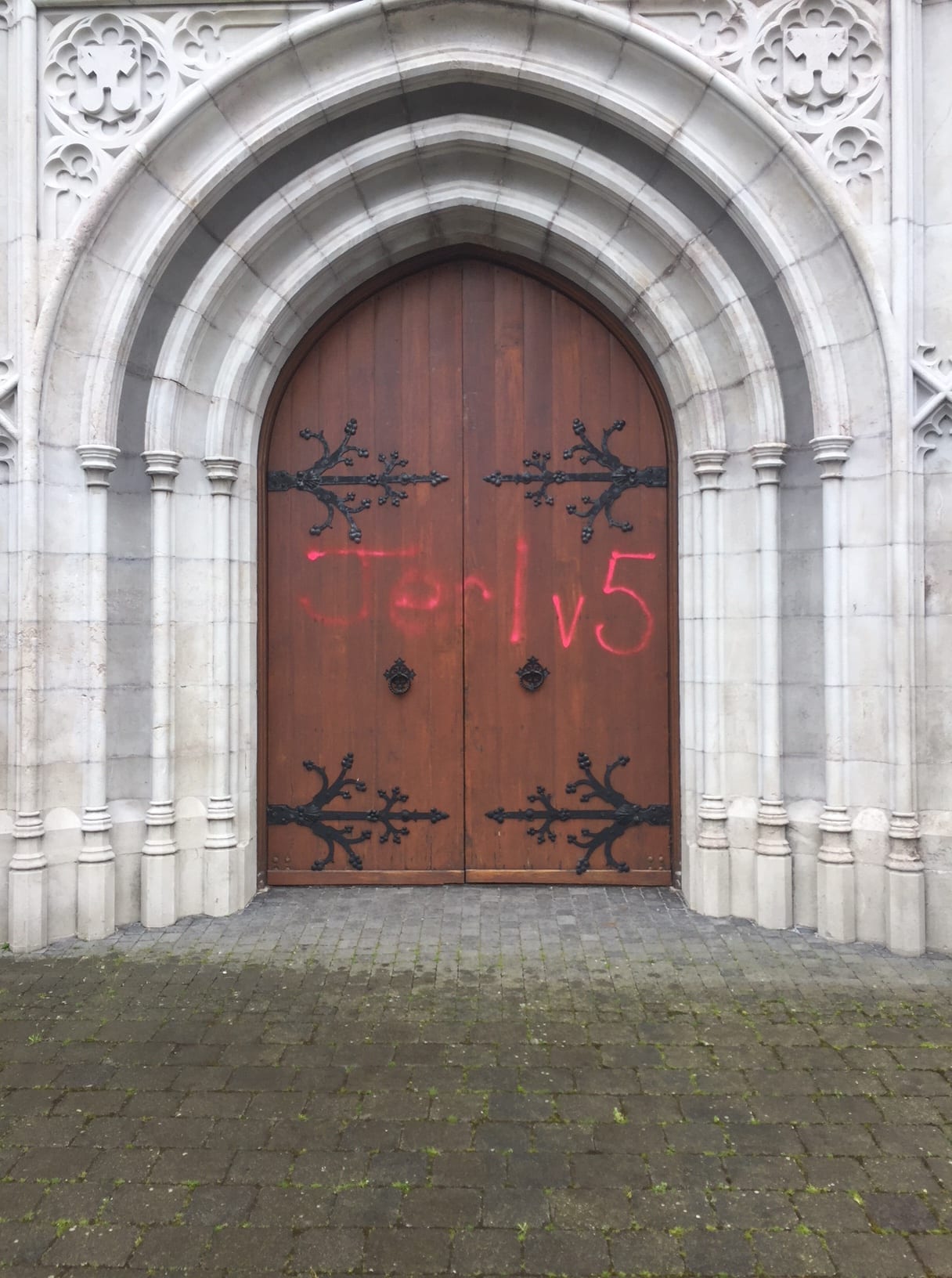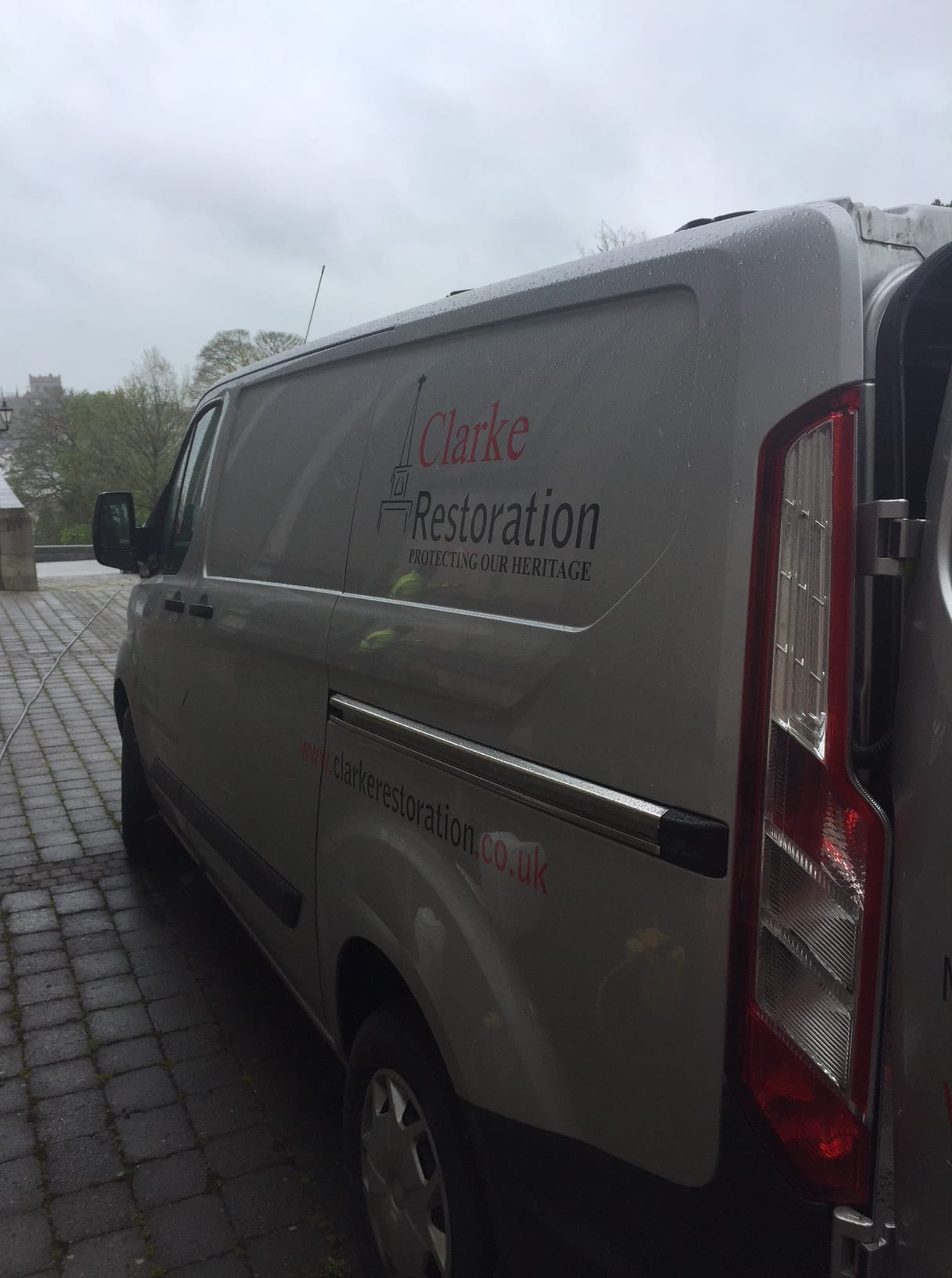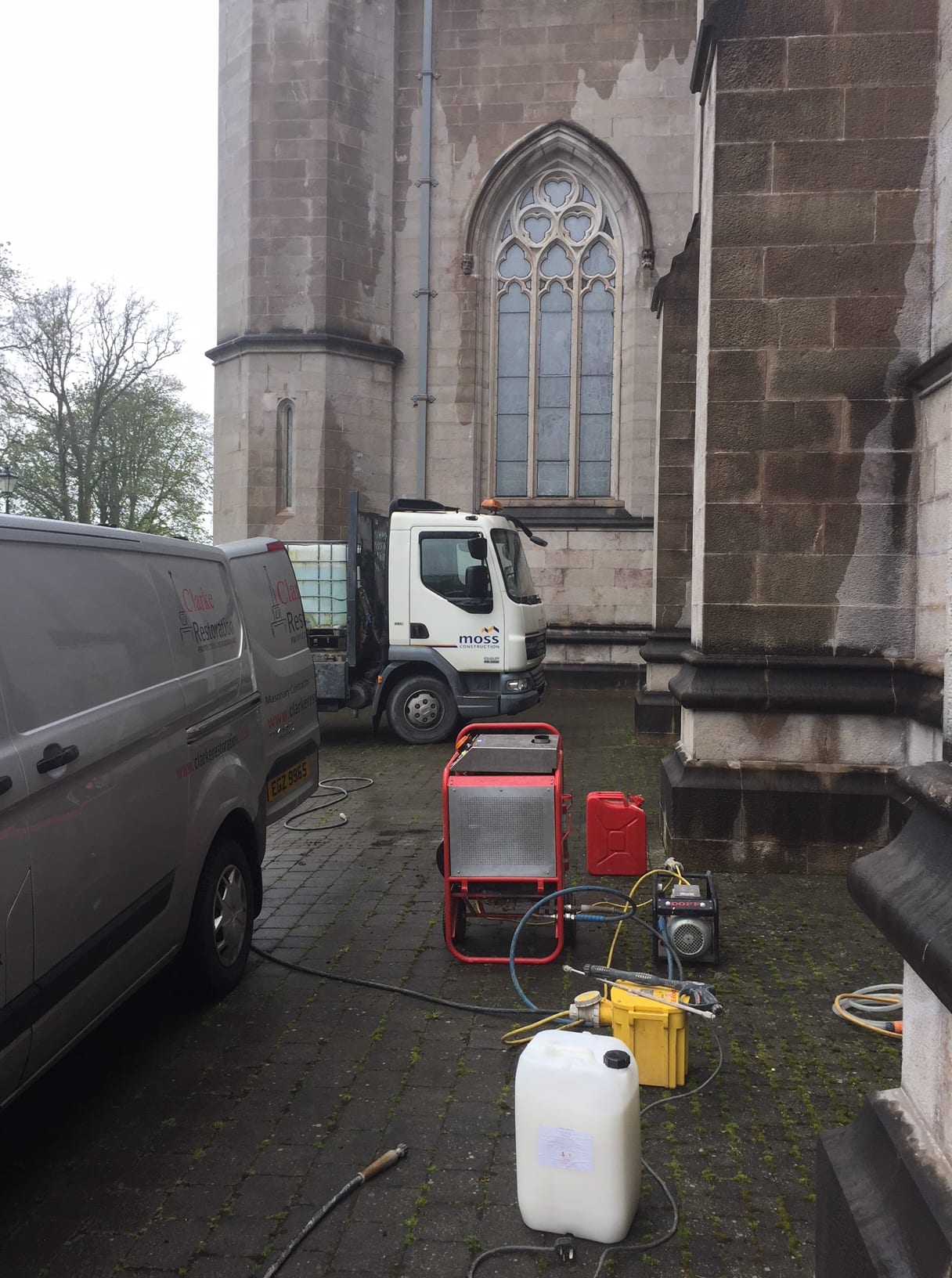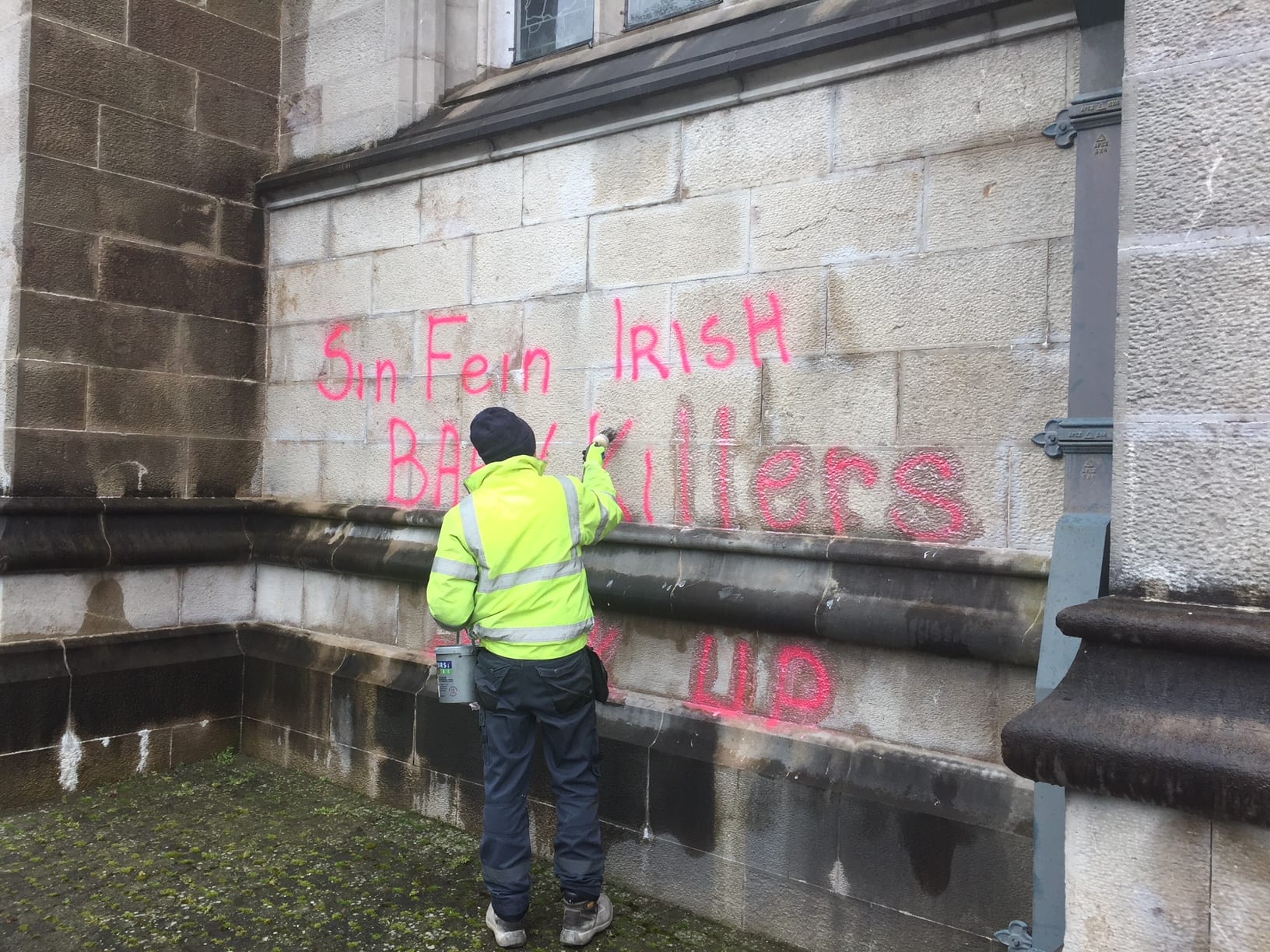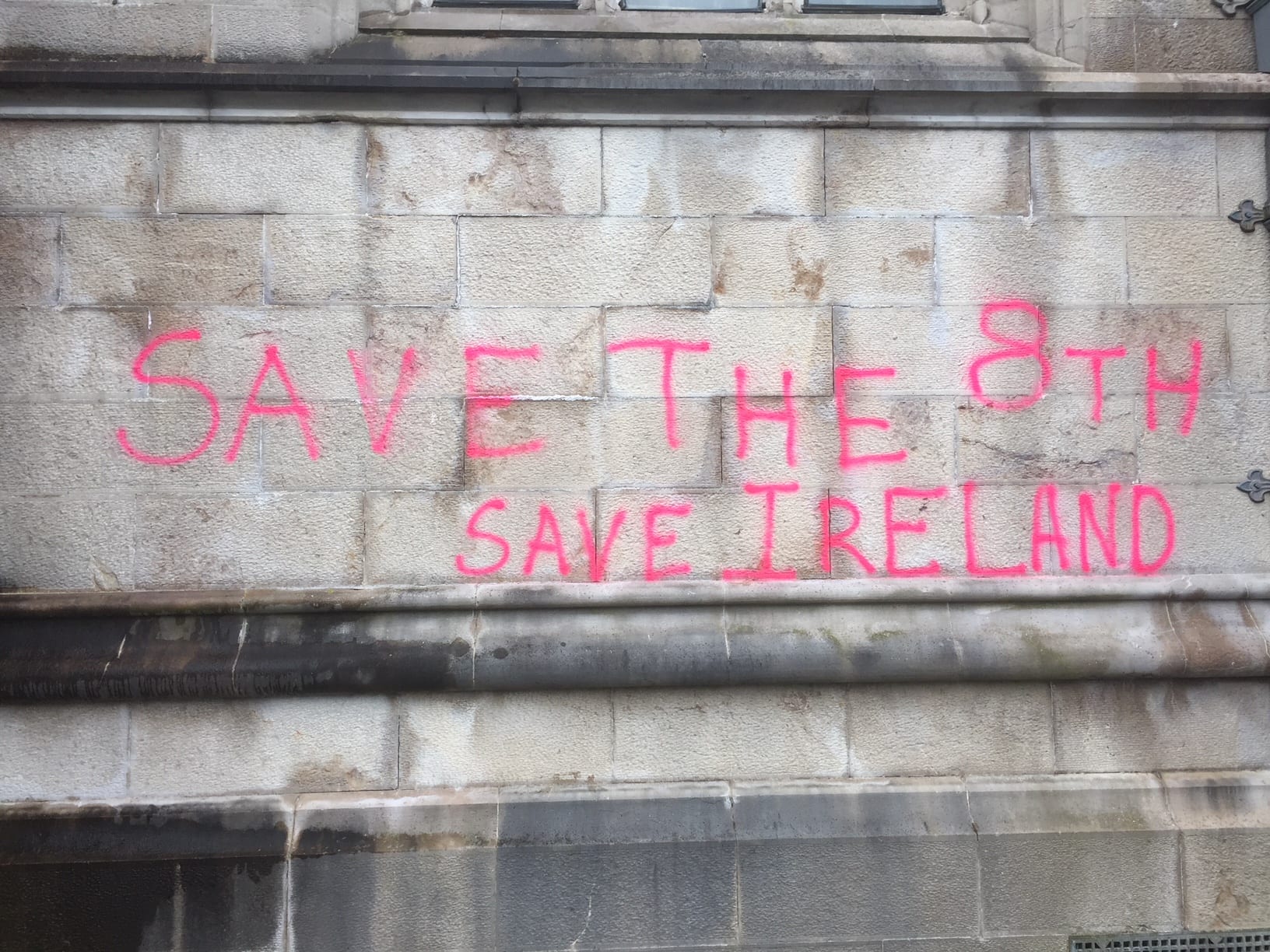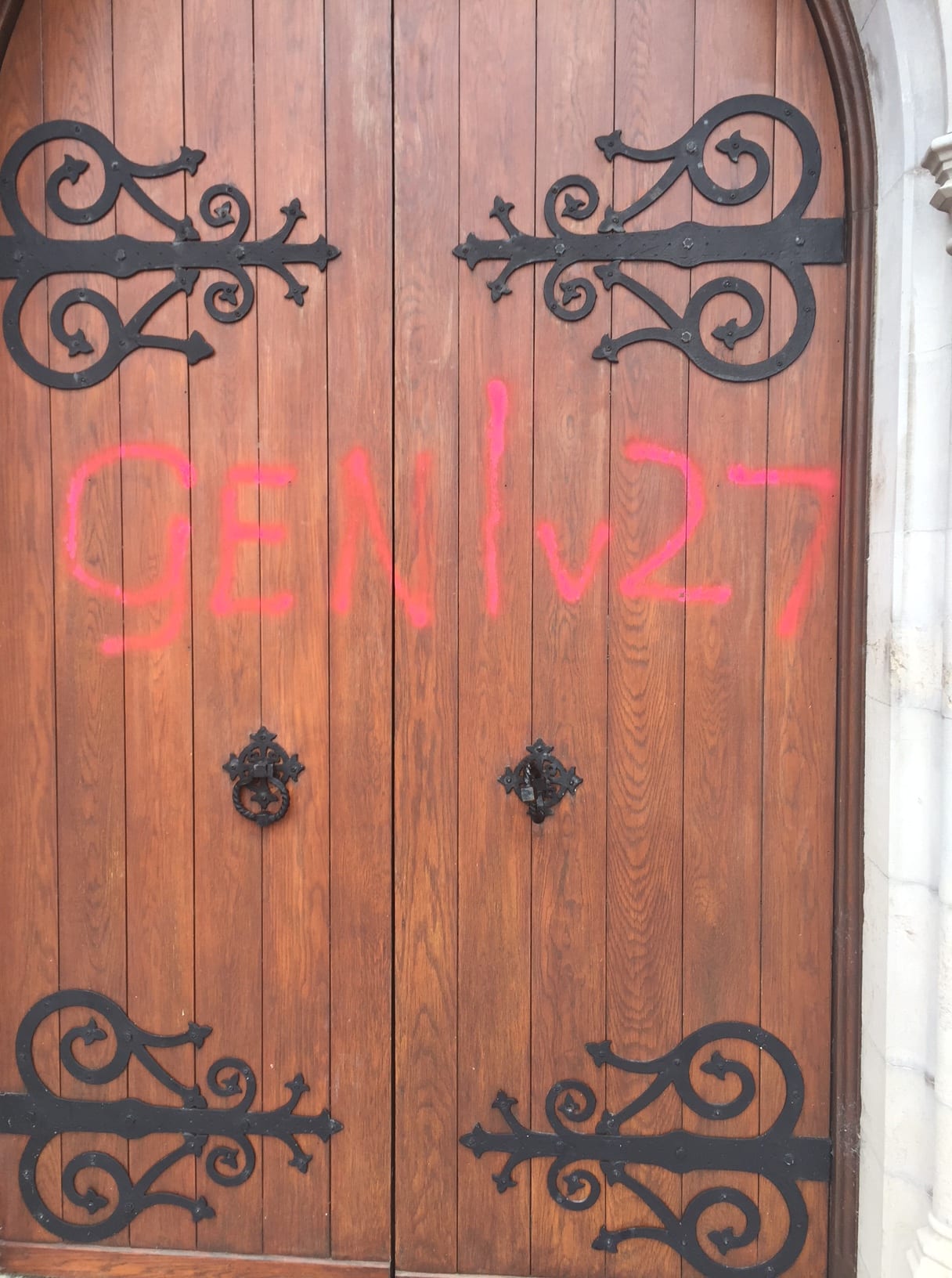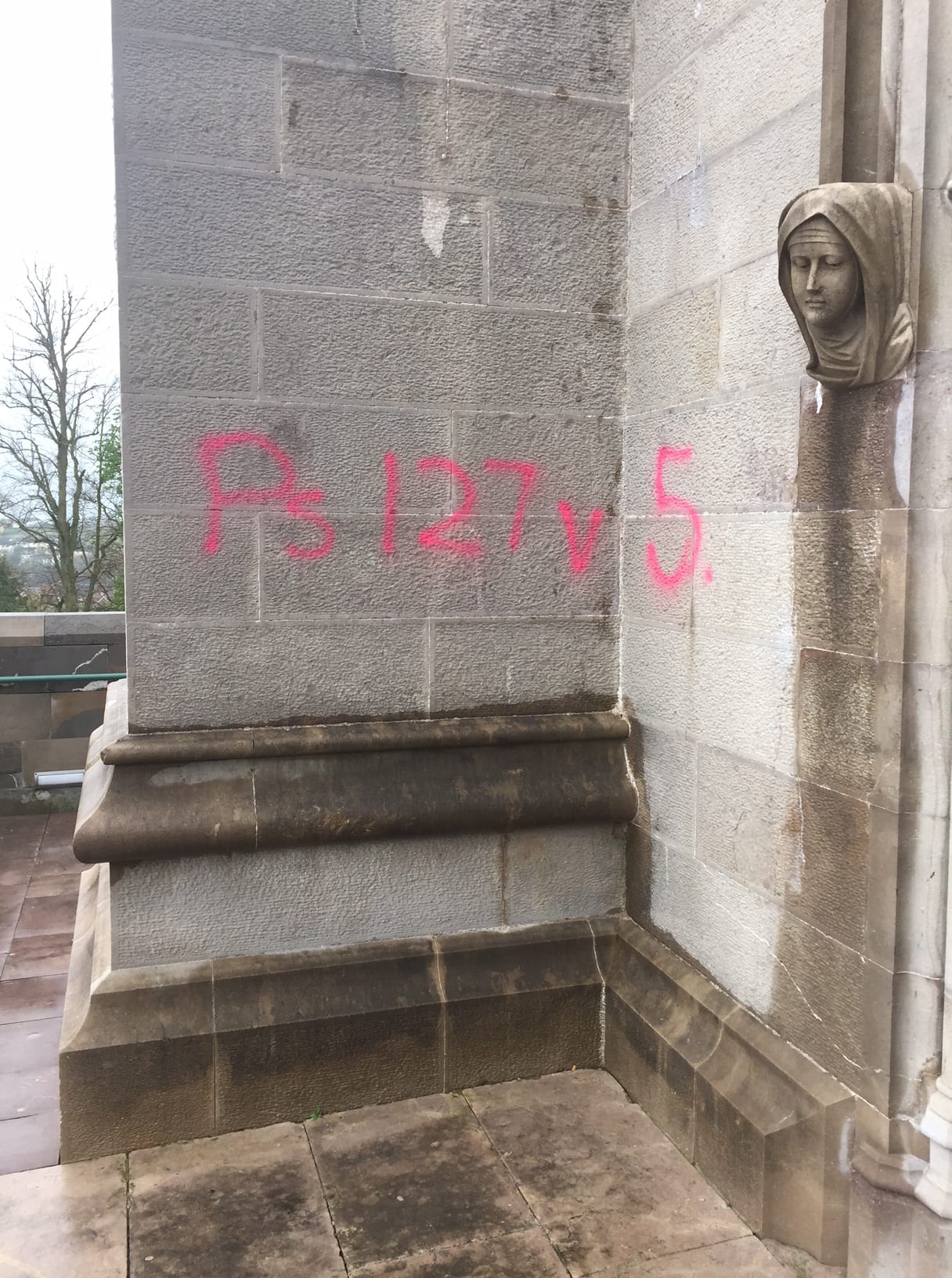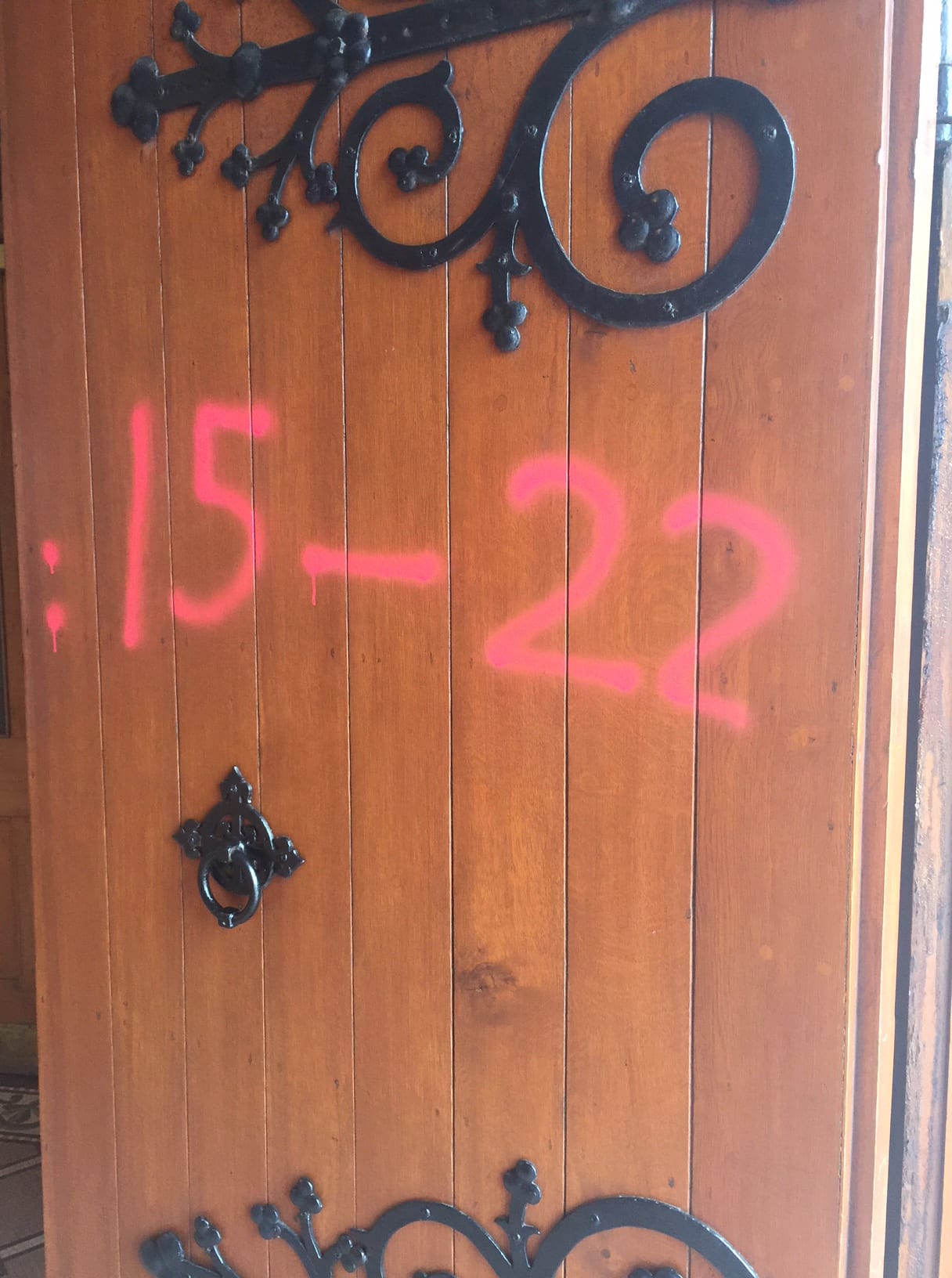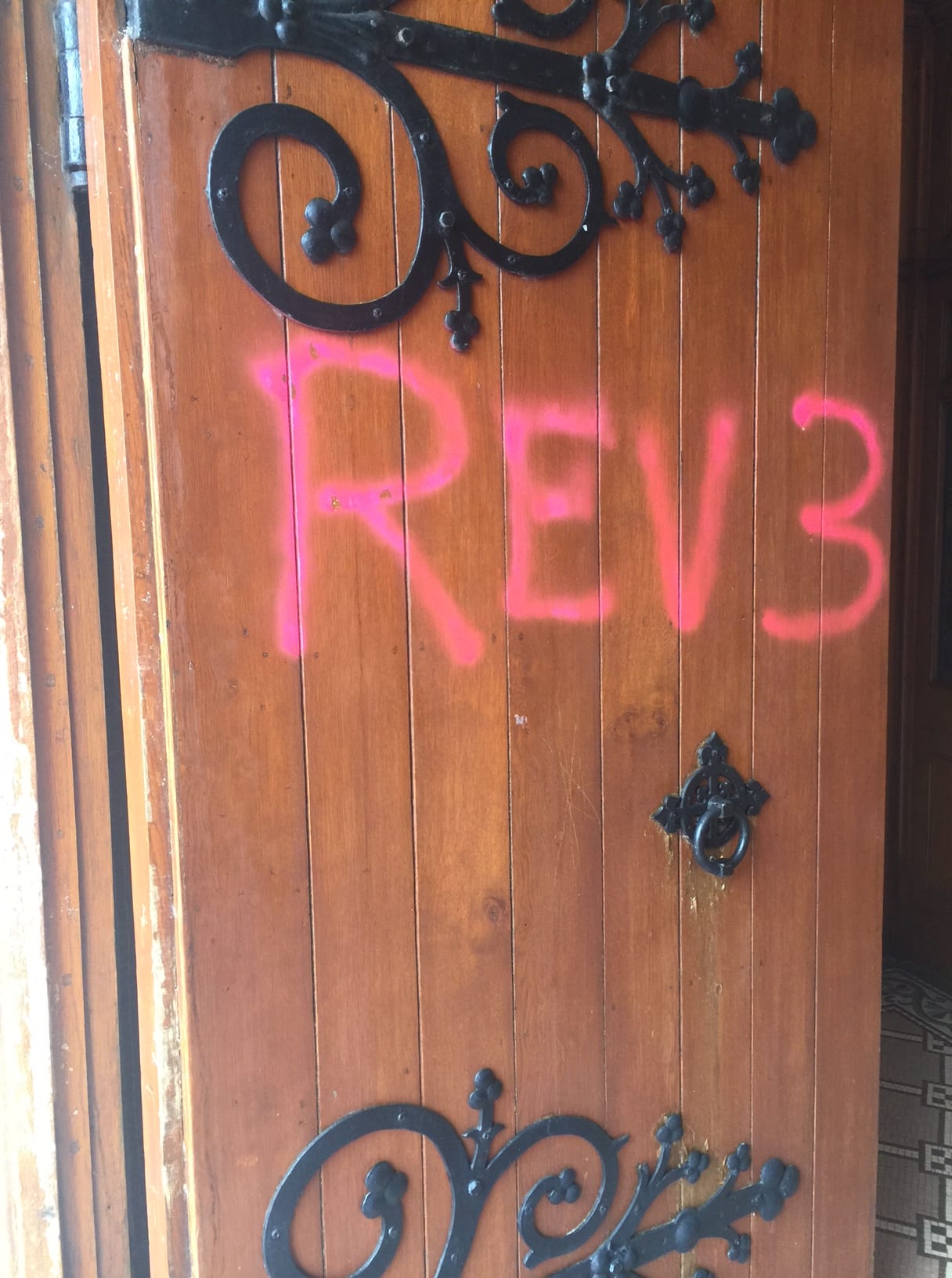 Sign Up To Our Newsletter