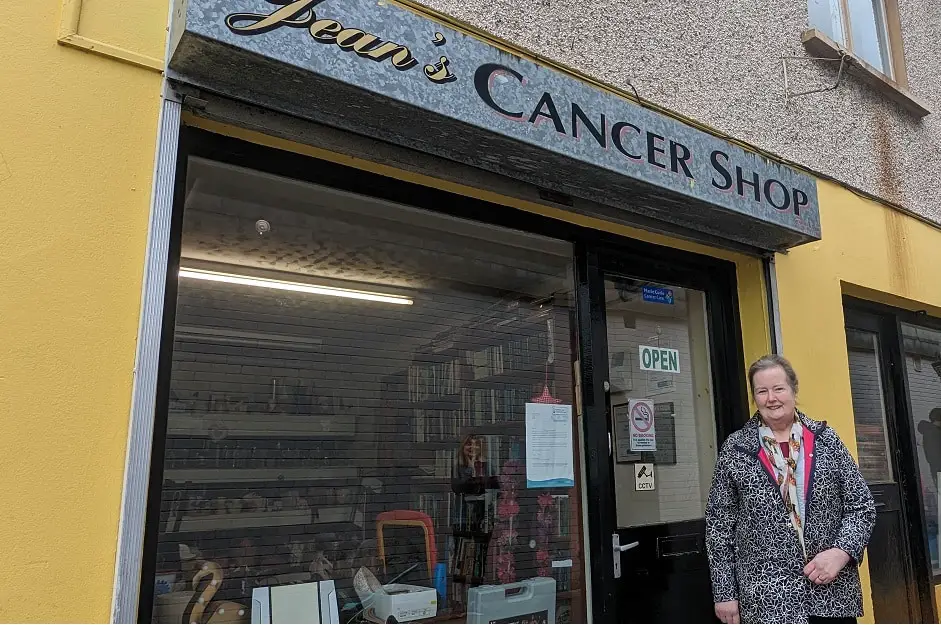 An Armagh woman has bade a fond farewell to the charity shop where she has volunteered for the past 20 years.
Carol Dickson (73), is the manager of Jean's Cancer Shop on Abbey Lane and says that after 20 years of service to the shop, now is the right time to go.
Carol explained that the shop, which offers a range of services, from clothes to bric-a-brac, provided a listening ear to many elderly and retired customers, with many coming in simply to have a chat.
"It was good seeing people come back day after day," she said. "Some people are lonely and come in for half an hour just to pass the time and talk to somebody."
She says that her time there has been "rewarding", while the shop has provided a real benefit to the community, having supported Newry Hospice and Macmillan nurses.
"You just did what you had to," she added. "I was working with clothes and furniture. Over the years people have left in donations such as clothes and sometimes money.
"The shop really was good, but Covid led to a bit of a downturn and it never came back the same after that."
Now Carol says that it is time to take a step back.
"I'm 73 and I think it's time to go," she said. "You do need time at home. I need time with my husband too.
"I would like to take the opportunity to thank our loyal customers over the years and to everyone that donated goods to the shop. To everybody who has supported the shop in anyway, thank-you."
Sign Up To Our Newsletter