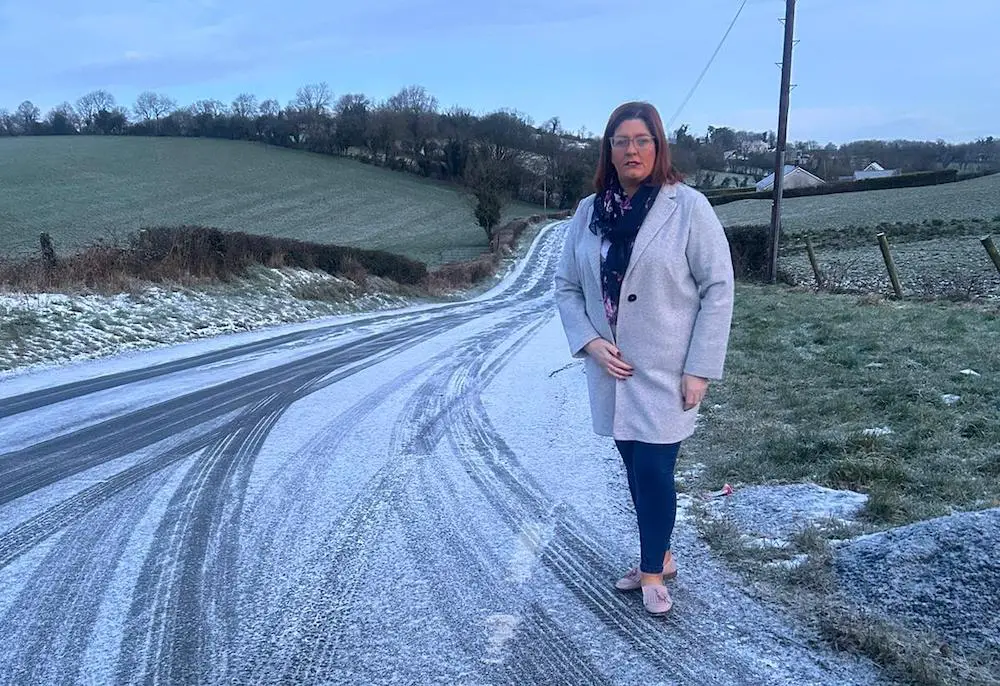 Many school buses across County Armagh were cancelled over the last number of days due to the snow and ice.
However, those impacted have been rural dwellers, such as those in Granemore and Clady this week.
SDLP Cusher representative, Emmajayne McKernan, has asked why children in these areas are not all treated equally when it comes to winter road safety.
Mrs McKernan – a mother-of-four – has said she has been inundated with complaints from rural residents about the lack of road gritting on school bus routes.
Mrs McKernan said: "I totally understand buses being cancelled on these rural roads as they are treacherous to drive, never mind a school bus full of children.
"The SDLP has long fought for all school bus routes to be gritted and it's well overdue for this to happen.
"We hear about how government policies dictate the number of cars that need to be travelling on a road before its gritted. We hear cries from government departments about the high cost of gritting bus routes. But these are all just excuses. Are we really prepared to put a price on the safety of our children on the winter roads?
"The children and families affected by this extreme policy, are all rural dwellers. They are all ratepayers and many of them paying high rates with little local services or facilities. It is not that big of an ask for rural school bus routes to be gritted, in fact it should be a given.
"In this day and age, it is not ok for children to stay at home when there is snow or ice because their school bus can't get to them. Or how anyone would think it's ok to ask parents to risk it out onto those roads when it's clearly unsafe for the school bus. Or how anyone in power can comfortably say the price is too high to keep our children safe over the winter months.
"This is also an equality issue. Rural dwellers are negatively impacted by this policy more so than other citizens. That is an utter disgrace.
"The arguments have been made on this matter and it's long past time that sense prevails. I have joined many of my SDLP colleagues across the north, by writing to the Department of Infrastructure to press for all school bus routes to be gritted as a matter of urgency."
Sign Up To Our Newsletter