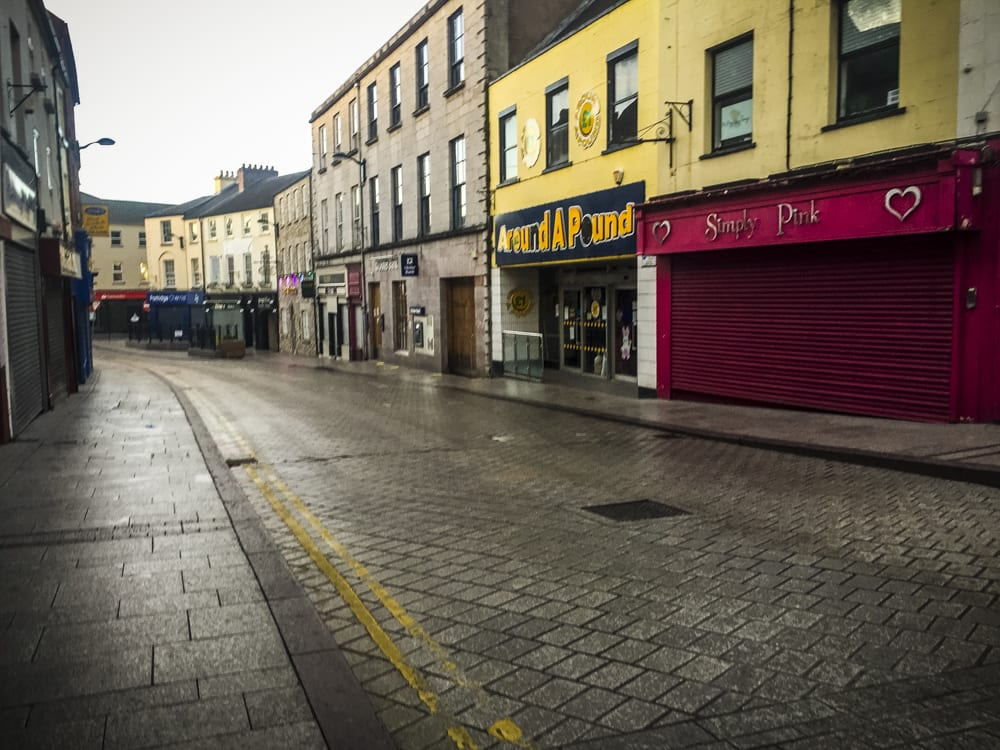 A decision to hit the poorest families with a £20 a week Universal Credit cut has been described as "callous" by one county Armagh MLA.
The UK Chancellor, Rishi Sunak, plans to stop the extra £20-a-week payment later this month.
However, SDLP's Justin McNulty has implored Sinn Féin Ministers Deirdre Hargey and Conor Murphy to act now in order to protect local communities.
His calls come after MLAs backed an SDLP motion calling for the Assembly to address the impact of the cut and for Minister Hargey to intervene and work with Executive colleagues to protect hard pressed families in the absence of a U-turn from Westminster.
Mr McNulty called on Sinn Féin Finance Minister Conor Murphy to commit to funding the £20 a week for the rest of the financial year, the cost of which would be £55m, less than 0.5% of the Executive's budget.
"The Assembly spoke with one voice in rejecting the callous cut to Universal Credit introduced by the Tory Government," he said.
"Families across the north will be impacted by this cut of £1,040 that was introduced to help families struggling as a result of the coronavirus pandemic.
"The situation for many is now much worse than when this extra £20 a week was introduced. The economic fall-out from the pandemic is still ongoing, the cost of groceries and other essential products is only rising while utility prices have sky-rocketed in recent months.
"The amount it takes for people to get by has risen by much more than £20 a week. Many families will now be left with difficult decisions to make, particularly with added costs in the run-up to Christmas."
Sinn Féin Councillor for Slieve Gullion, Aoife Finnegan, called for a united opposition to the cut at Newry, Mourne and Down Council.
"The Tory government has moved once again to attack working-class people with the cut to the Ł20 universal credit uplift expected in October.
"This is a continuation of the Tory campaign of cutting social services and will take effect at a time when they are about to increase National Insurance Contributions, to end furlough and when energy costs are going through the roof.
"This evening (Monday) I proposed an amendment to the council's motion on this heartless Tory cut.
"I have asked that the Communities Minister continues to liaise with her colleagues in the Executive here and in the devolved Scottish and Welsh governments to press the British government to retain this uplift and to continue to progress a long-term strategy to tackle poverty across Newry, Mourne and Down district council area.
"Boris Johnson and his colleagues need to wake up and acknowledge the extremely difficult position they are putting families into, especially as we move into the extremely difficult winter months.
"At a time when we should unite around the protection of working families and the most vulnerable it is very disappointing that we are seeing this very short sighted, self-serving and transparent party-political point scoring.
"I am sure Boris Johnston will be delighted at this attempt to shift the focus from the Tory politicians who are responsible for this cut and shift it instead to local ministers.
"We need to speak with one voice on this issue and we as a council must demand that the Tory Government do not go ahead with this cut."
Sign Up To Our Newsletter