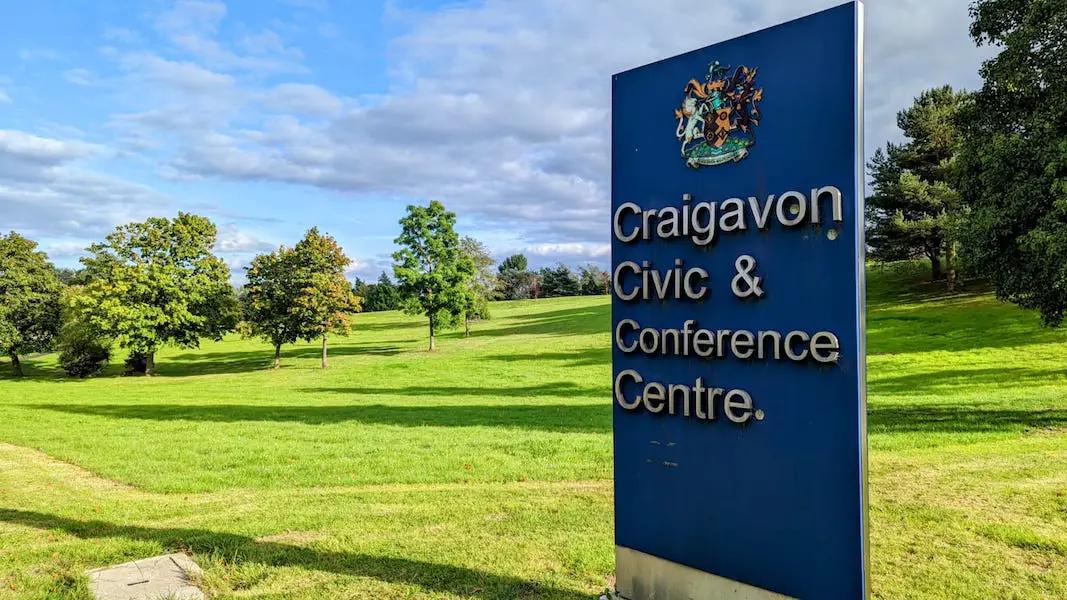 The Ulster Unionist Party grouping on Armagh City, Banbridge and Craigavon Borough Council has called on the Lord Mayor to convene a special meeting of council.
It comes after a joint vote by Sinn Féin and the DUP to exclude unionist and SDLP members from the Party Leaders' Forum.
In a statement, the UUP said this had created "a democratic deficit within Armagh City, Banbridge and Craigavon Borough Council (ABC)" and called for it to be discussed in open session.
They added: "Historically, all political viewpoints have been represented on the Party Leaders' Forum, including single-party councillors and independents. Every constituent deserves their voice be heard.
Related: Tensions high as TUV and independent unionist removed from council party leaders forum
"We also believe unionists should be working closer within the ABC Council, not against each other, and call on the DUP Lord Mayor to convene a special meeting of council at the earliest opportunity."
In a previous statement, the TUV said a proposal brought forward by the largest party on council, Sinn Féin, to remove parties with only one seat and independents from the party leaders' forum was backed by the second largest party, the DUP.
It means the SDLP (Thomas O'Hanlon), TUV (Keith Ratcliffe) and Independent (Paul Berry) no longer have representation on the behind-closed-doors forum.
The forum, described as a 'sounding board for council officers', is now made up of the Lord Mayor, Alderman Margaret Tinsley and group leaders from the Alliance Party, DUP, Sinn Féin and the UUP.
The DUP's decision to support the proposal has led to both the TUV and Councillor Berry questioning the party's commitment to the idea of unionist unity.
"Councillors Berry and Ratcliffe are not 'group' leaders, they have one seat each. The SDLP are in the same position and also do not qualify to sit on the party leaders' forum," said Alderman Baxter.
"We are suggesting that Paul and Keith might consider forming a 'group' and apply to the council to gain representation on the forum.  We would support this and they could alternate leadership of the 'group' throughout the council term."
Alderman Berry said he was "deeply disappointed" in the DUP's decision.
"I just cannot understand why they voted with Sinn Féin and they have remained silent until the unionist anger has forced them to respond," he said.
The Alliance Party's group leader, Councillor Peter Lavery claimed the decision will only serve the interests of the two largest parties.
Sign Up To Our Newsletter