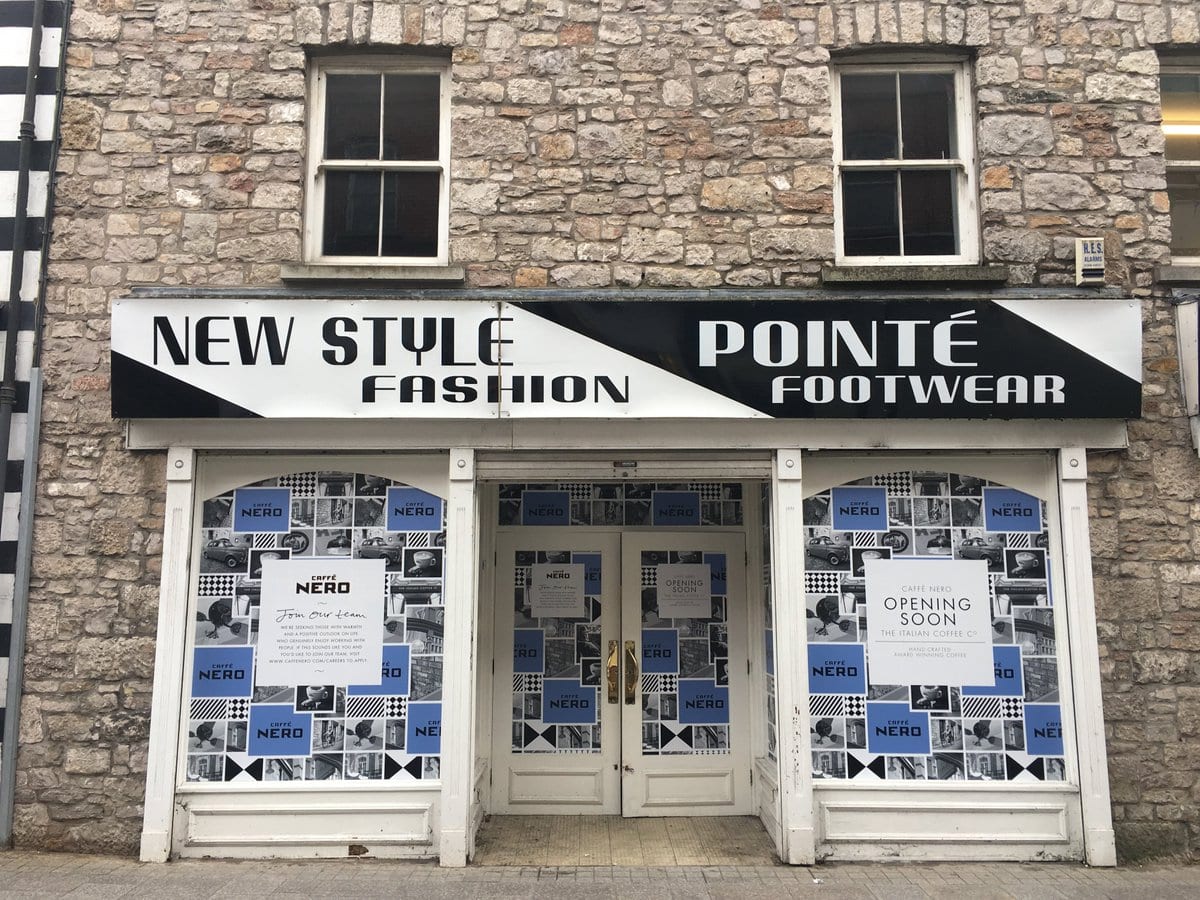 Work is progressing well on the new Caffe Nero store in Armagh – with opening expected before the end of April.
It is the latest in a string of outlets by the Italian coffee specialists.
And it has been the Belfast-based property consultants Frazer Kidd which has once again been behind the deal in bringing the leading brand name to the city.
They have recently confirmed a new outlet at Main Street in Newcastle also, to be constructed on a prominent position.
In Armagh, the Caffe Nero outlet will open at Scotch Street, in a former clothing store.
Posters advertising the chain's arrival have gone up.
And according to Frazer Kidd: "Fit out works are presently underway and it is anticipated that the store shall be open for business late April 2017."
Caffe Nero – which was founded in London in 1990 – prides itself on a warm and welcoming atmosphere, good food and great personal service.
The franchise has recently continued its impressive growth in Northern Ireland with the acquisition of a further store in the Abbeycentre Shopping Centre, Newtownabbey.
Although traditionally Caffe Nero have operated 'high street' stores in Northern Ireland, the coffee chain is now also considering shopping centre stores, with representation now in Fairhill Ballymena, The Quays at Newry and Forestside in Belfast.
More outlets are also expected as part of the ongoing expansion plans.
Behind all of the Northern Ireland stores to date, Frazer Kidd have assisted Caffe Nero and continues to search for opportunities on their behalf.
Anyone who feels they have any premises that might meet Caffe Nero's criteria should contact bkidd@frazerkidd.co.uk.
Sign Up To Our Newsletter