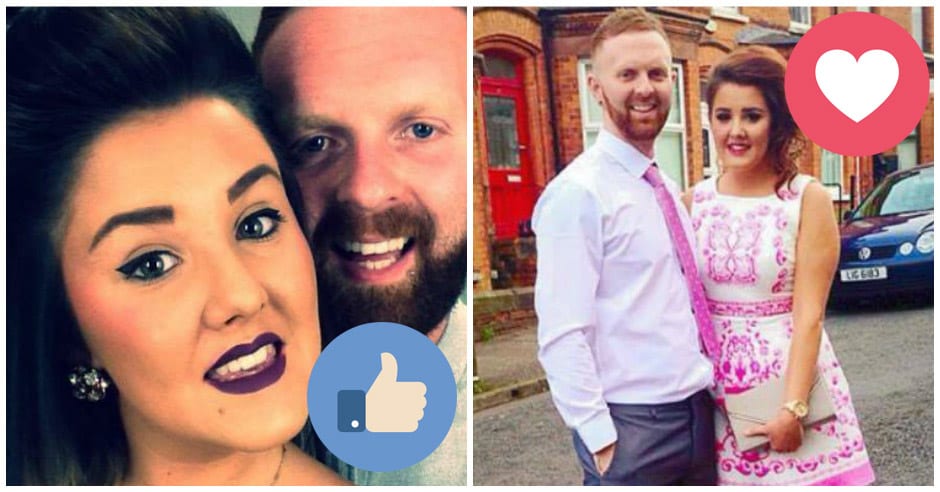 The best friend of a county Armagh woman getting married to her "soul mate" has launched a social media campaign to help the couple land their dream wedding band.
Jasmine Dodds and Michael Wilson plan on tying the knot in 2018 and best friend Natasha Knipe is hoping to play her part by getting 'Exclusive' to play at the after party — for free!
Natasha thought she'd try garner their support with a social media campaign – and to her surprise they agreed.
All that was needed was 5,000 likes, 500 shares and 500 comments.
The campaign began on October 10 and already the post has smashed the comment and share targets with 947 people posting messages of support, with almost 1,200 shares.
However, the couple are still just over 3,000 likes of reaching the 5,000 target set by the band. They need your help.
Natasha, speaking to Armagh I, was keen to do something for her best friend of 20 years.
"So my best friend Jasmine Dodds is getting married to her fiancé Michael Wilson in 2018," she explained.
"They met at Armagh High School and have been together ever since; they are soul mates! They have been through everything together, from passing their driving test, to having their first job, to Jasmine qualifying as a nurse."
She added: "From they got engaged last Christmas there has been a lot of wedding planning. She kept going on about how much she loved the band Exclusive so as the chief bridesmaid, I decided to try the whole like, comment, share thing on Facebook."
She didn't hold out much hope for a response, let alone the one she did actually receive.
"I couldn't believe it when they agreed. We got all the shares and comments no problem but we have 5,000 post likes to get and have 2,900, so we need to get the rest so Jasmine and Michael can have the wedding of their dreams as they are both in love with this band,
"They both are so amazed by the support people have given them already. The band are also very grateful to me for setting it up and were beyond excited when I told them what I had done."
Jasmine and Michael have just 10 more days to reach their target, help them by clicking here and liking the status.
Read more news:
Four teenagers remain in hospital after car lands on roof on Mahon Road
Fantastic self-catering glamping pods given planning approval in stunning setting
Armagh writer Stuart Neville sets Hollywood buzzing with latest psychological thriller
Five weeks of sewer works to begin in Armagh city next week
Five people injured; two critical following single vehicle crash outside Portadown
Pensioner knocked off his bike remains in critical condition
Two teenagers arrested in connection with gun-point robbery
Sign Up To Our Newsletter