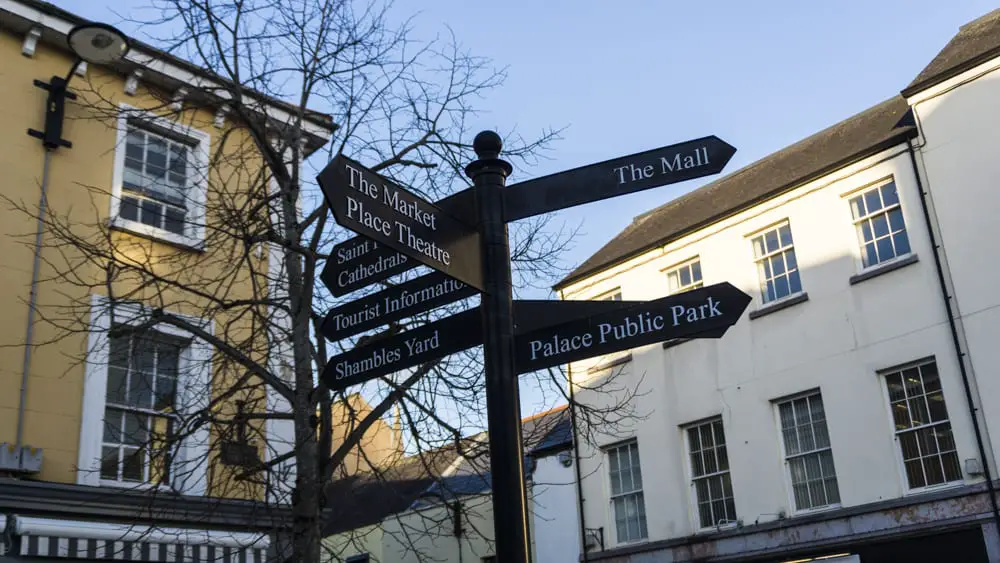 The Armagh City, Banbridge and Craigavon borough has been named one of 13 areas across the UK to share in a £95 million funding package to help roll out full-fibre broadband to local areas.
The announcement was made by Chancellor Philip Hammond in his Spring Statement on Tuesday.
The ABC Council has been looking at ways to improve broadband connectivity across the borough.
It had applied for funding of up to £2.4 million under the £190 million Local Full Fibre Network (LFFN) programme announced in the autumn.
This is the first wave of that funding, with a total of up to £95 million having been allocated.
Both the ABC Council area and Belfast are two of the 13 successful bidders, the latter to receive up to £11.5 million.
The other 11 areas across the UK approved are Blackpool, Cambridgeshire, Cardiff, Coventry – including Solihull & Warwickshire – The Highlands, London, Manchester, Mid-Sussex, North Yorkshire, Portsmouth and Wolverhampton.
All successful bids will be subject to a 'due 'diligence' before the final funding amount is confirmed.
In revealing the lucky 13 in the Chancellor's Spring Statement, the reasoning for the investment was outlined.
According to the Department for Digital, Culture, Media and Sport: "Whilst 95% of UK premises can now get superfast broadband, only 3% have access to gigabit-capable full fibre infrastructure.
"With the need for faster connectivity expected to dramatically increase over the coming years, the LFFN programme aims to leverage local and commercial investment in full fibre across the whole of the UK landscape.
"It will do this through funding a series of projects that seek to stimulate the market by making the deployment of gigabit-capable full fibre infrastructure more commercially viable."
Lord Mayor of Armagh City, Banbridge and Craigavon, Alderman Gareth Wilson, welcomed the successful bid.

He said: "The digital economy is one of the most important drivers of innovation, competitiveness and growth for our economy and investment and our infrastructure is vital to delivering success, to connecting people and opportunities.
"By embracing and investing in digital, the potential is huge. From reduced costs, greater efficiencies, improved interactions with businesses and residents, better use of data, greater outcomes and better lives."
Meanwhile, the chair of the council's economic development and regeneration committee, councillor Joe Nelson, added: "This significant investment of £2.4 million is a welcome boost and will be invested across the borough to enable greater business growth, increased competitiveness and productivity."
The projects funded will enable gigabit capable connections to key public buildings and businesses, with the expectation that this leads to broadband providers creating additional connections to local homes and businesses.
The next wave of the LFFN Challenge Fund is expected to open in the summer.
Sign Up To Our Newsletter