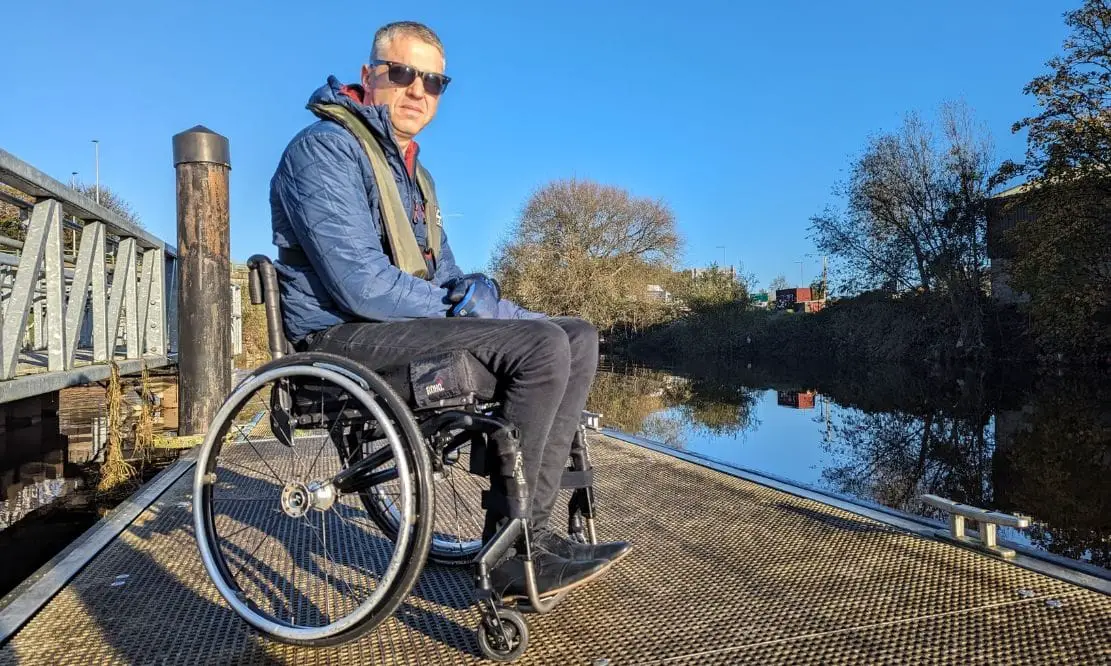 A Co Armagh wheelchair user has said he has been forced to sell his boat due to the lack of disabled access on Lough Neagh and its tributaries.
Gabriel Mallon, from Blackwatertown, says there are only two stops – Portadown and Tamnamore – along the Upper Bann River, south Lough Neagh shore and the River Blackwater from which he can access his boat from his wheelchair.
These are the only two stops on the system that have floating jetties, with Gabriel arguing that all the other stops – Bann Foot, Coney Island, Maghery, Bonds Bridge, The Moy and Blackwatertown – are inaccessible to the disabled boat owner.
Gabriel explained: "The old-fashioned quay at Blackwatertown is the worst of all, as it is constantly submerged, silted and badly cracked. When I stop in Blackwatertown, I'm stuck in the boat.
"The owner of Mor Coffee House will bring a coffee down to my boat while my family will get out for a walk or use the toilet. But when we stop in Portadown, I can get out and visit the Ground Espresso Bar there and use the toilet facilities."
Gabriel says the situation is different elsewhere in the province, adding: "When I take my boat to Enniskillen or up to the Lower Bann River there are around 50 floating jetties to choose from."
He argues that the council are not "taking responsibility" for the issue, adding that a lack of funding for the river system south of Lough Neagh is posing huge challenges for recreational water activities.
He continued: "With these setbacks, along with the treacherous barmouths, I decided to sell up. I hope in the future we see investments here like the Lower Bann and the Erne system, then I will definitely get myself a new boat again."
Disability NI is a charity that works to improve the wellbeing of disabled people through sport and recreation. They have been advocating for more disability-friendly facilities for water activities.
A spokesperson commented: "Under the Disability Discrimination Act disabled people should have equal access to all services provided by the council."
Among the charities' recommended outdoor places design guidelines, they suggest that disability-friendly jetties and pontoons should include parking and setting-down facilities, alongside firm and slip-resistant grounds to enable easy access.
Armagh I reached out to ABC Council for comment.
Sign Up To Our Newsletter