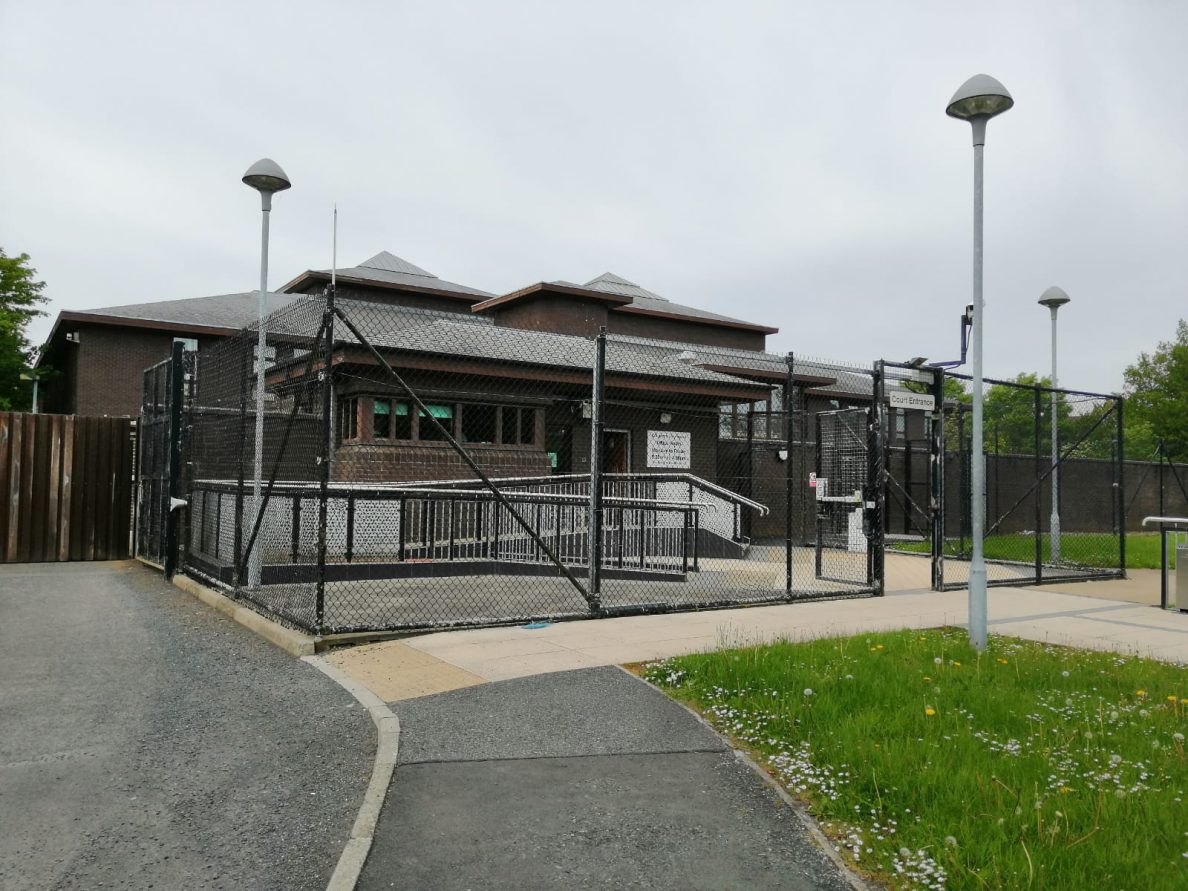 A Caledon man who told a doctor of his threats to kill a man has been handed a suspended jail sentence.
Glenn Ethan Eamon Flynn, of Castle Drive, appeared at Craigavon Magistrates' Court on Friday for sentencing.
The 29-year-old had previously pleaded guilty to one charge of a threat to kill on April 23, 2021.
The court heard that on that date police receive a report from a consultant at Bluestone Mental Health Unit.
The defendant, who had been admitted to the unit two days previously, told a junior doctor he had been to a man's house to "do some serious damage".
He said the man, whom he named, had not been in at the time so he had smashed windows instead.
The doctor asked Flynn if police were aware of this and he replied it had been sorted without police involvement.
The defendant went on to the tell the doctor that he was glad the man hadn't turned up at the door, adding: "If he had, I would have been up for murder today."
During a review with the consultant, Flynn disclosed further threats and named the same man as the person he intended to carry out the threats on.
He was interviewed by police and gave a no comment interview.
Defence barrister Damien Halleron said his client was a voluntary patient in the unit at the time and has a long psychiatric history, emanating from a serious assault he sustained in 2011 which had led him to suffer from post-traumatic stress disorder.
He said he also has an alcohol addiction and had sought help from the Cuan Mhuire addiction centre in Newry.
Mr Halleron asked Deputy District Judge Trainor to take into account that the threat was not made directly and that his client was a patient at the mental health unit.
Asked to explain the background to the threats, he said: "There's a dispute going on in the background of all this."
He said his client was currently on probation but there had been difficulties with compliance and he had been given a final warning.
Judge Trainor, having read a probation report, noted the defendant poses a high risk of reoffending, that his lifestyle is "chaotic" and that he had gone to see probation staff having consumed drink and drugs.
He told him: "So, it looks as if you're going back to prison, sooner or later.
"You step out of line in relation to any of these matters and you'll be in prison again. You have been told that umpteen times and it doesn't seem to make any difference to you.
"Prison is a lifestyle choice for you. Maybe you could go out and find yourself a job, do something useful."
The defendant said he had a job, to which the judge replied, "well, go out and do it now".
He sentenced him to three months in prison, suspended for two years, and also imposed a restraining order, forbidding him from any contact with the man he had threatened.
Sign Up To Our Newsletter