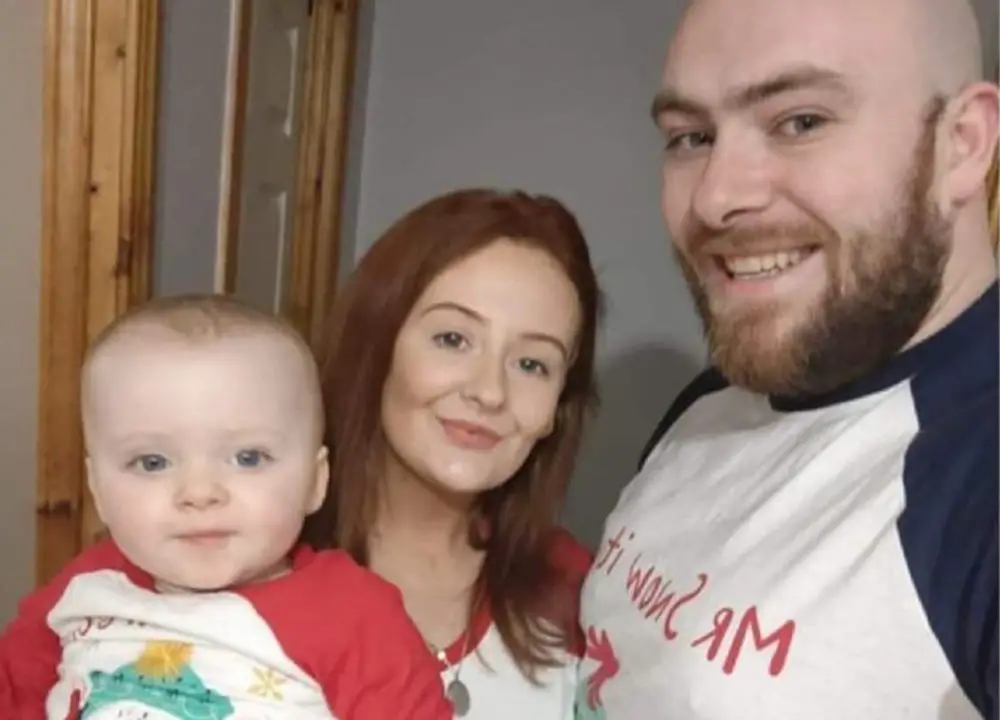 A young Armagh mother who lost her newborn son three years ago this Christmas, is holding a fundraising walk to remember him and other children who have died.
Alisha Devlin is planning a 'Light up the Night and Walk with the Stars' event on Thursday, December 15, with money raised going to two local charities, Sands NI and Little Forget Me Nots Trust.
It will not only mark her late son Lochlann's "third heavenly birthday" but will "remember all the children that are playing among the stars and not around our Christmas trees".
Alisha and partner Owen Quinn had been eagerly awaiting the birth of their son in 2019 but were devastated to learn on Christmas Eve that his heart had stopped beating.
Lochlann was stillborn on Christmas Day at 41 weeks and two days.
Said Alisha: "It came as a complete shock to us especially because we were told the day before that our baby was fine and would come when he was ready."
Since then, the couple have welcomed their daughter into the world.
Despite the joy at Lilly's arrival, less than a year after Lochlann passed away, Alisha said she was met with "a new wave of grief".
"Although I was extremely happy that my baby girl made it here safely I slowly fell into that dark place again and as always Sands NI and Little Forget Me Nots were there to provide much needed support," she said.
"The support Sands NI and Little Forget Me Nots Trust provides got me through a very difficult and dark time in my life and they still provide me with so much support three years on.
"I have continuously fundraised for these charities within this last three years as well as the bereavement team at Craigavon Area Hospital."
Alisha is grateful for the help of her and Owen's families, friends and the charities in organising the event.
The walk around the Mall in Armagh will start at 6.30pm and anyone wishing to join in is welcome to bring the whole family as well as some Christmas lights, torches, lanterns or anything that will 'light the night up'.
Refreshments will be provided at Vibe Armagh after the walk ends and Alisha has thanked the church for kindly making the premises available.
Donations to the charities can be made via the Life after Lochlann Facebook page and there will also be collection boxes on the Mall on the night.
Last month, Portadown man Emmett Fearon spoke about how Sands NI helped his family and how he is helping other dads through football.
And the founder of Little Forget Me Nots Trust, Louise Taylor, also spoke to Armagh I about how she started the charity after losing her son.
Sign Up To Our Newsletter