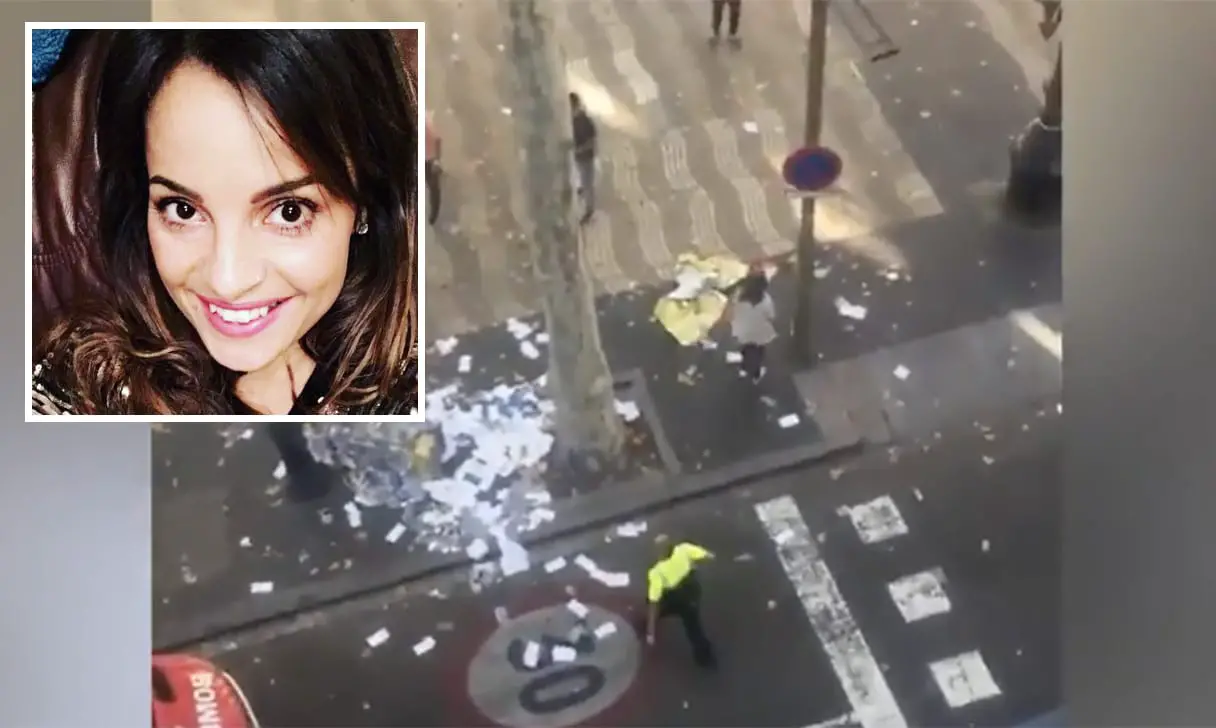 A county Armagh woman on holiday in Barcelona has described the horrific scenes in the city following a suspected terrorist attack earlier today.
Alana Fearon, from Camlough, a journalist for the Irish Mirror and Editor of Dublin Live, said she was rushed into a nearby restaurant after a van ploughed into a crowded area popular with tourists.
It happened at Las Ramblas, an area filled with stalls, restaurants and bars, in the heart of Barcelona.
Spanish police have confirmed 13 people have been killed and more than 50 others injured.
"Police came from all angles and took everybody into shops," Alana told the Irish Mirror.
"We just saw lots and lots of tourists running down La Ramblas, which is obviously the busiest area in Barcelona.
"We thought that initially that it was pickpockets, because we had been warned and we thought police were coming after them.
"We saw up to 13 police vans, riot police, flying past us in vans. Doors open, rifles. We were sitting at one of the bars in the middle of the strip.
"Everyone was asking 'what happened?' There was no ambulances initially. We didn't understand what happened. A police car came up.
"A police man with a megaphone was hanging out the front of the door and telling everyone to get inside.
"We were put inside the bar where we're staying and the shutters were put down and everyone was very upset.
"We were initially very, very scared as we were supposed to be in Placa de Catalunya."
Catalan police, in a statement, said: "Huge collision on Las Ramblas in Barcelona by an individual driving a van, many injuries."
Check out Alana's video from the scene here.
Sign Up To Our Newsletter