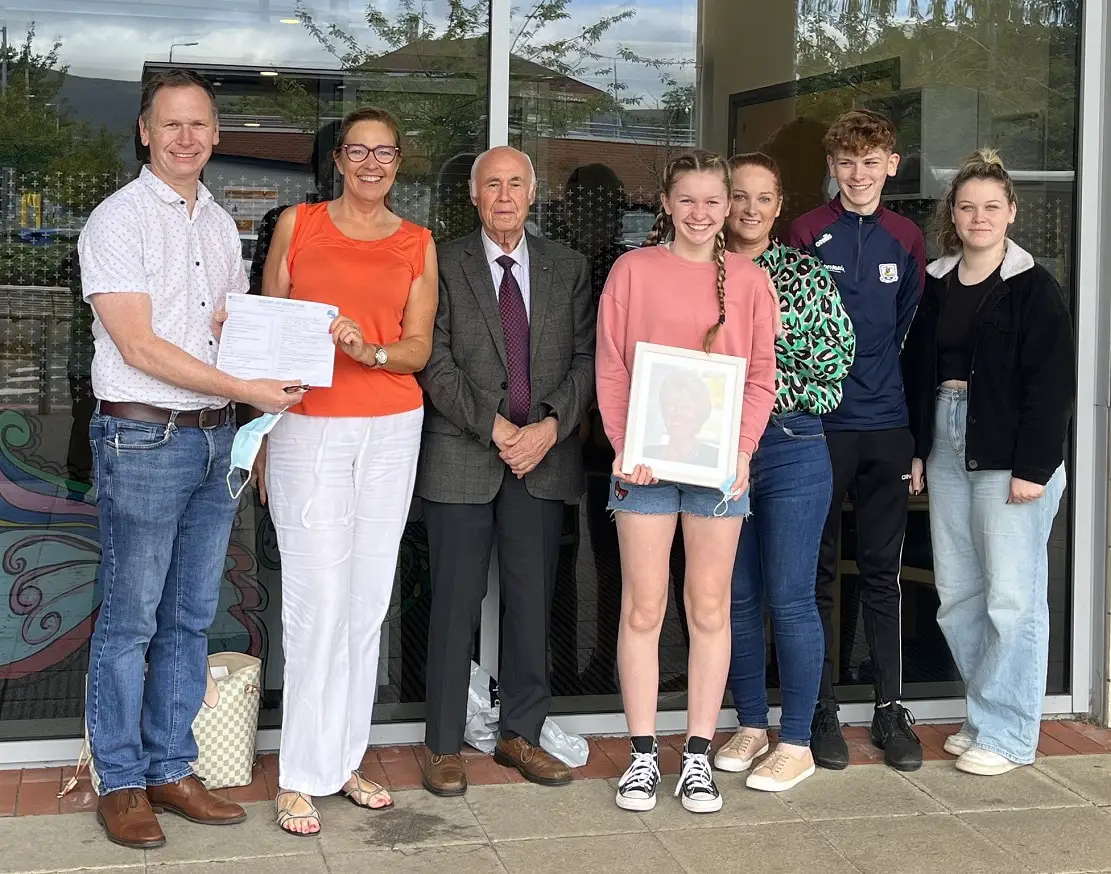 A fundraising day in memory of a much-loved Armagh woman has raised £10,000 for Belfast City's Hospital's cancer centre.
The coffee morning, afternoon tea and raffle were organised by family and staff of the Commercial Bar in Middletown in tribute to Dianne Knipe.
Dianne, who passed away on July 28 last year, was the partner of Eamon Hughes, owner of the premises.
She used to own a salon in Thomas Street, Armagh, for many years and was also involved in the bar.
Martin McArdle, who runs the bar, said Dianne had treated him, his wife Patricia and children Ellie, Shea and Cassie like her own family.
"She was an absolute dote, good craic, full of life and a very kind person," he said. "She had been plagued with cancer for a good few years. She had it in different places and had treatment in the City and the Royal.
"When I was taking Dianne up for treatment one time they told her it could be delayed for three to six weeks because they were short of syringe drivers.
"She said to me, 'If you're ever doing anything in the bar, do it directly for the hospital to buy things so people don't have to wait'.
"She said, 'I'm old, it'll not matter about three or four weeks to me, but for some young person that could be life or death'."
Martin said the money raised had been used to buy seven syringe drivers so far and that the hospital planned to buy more.
"We just want to say thank you because everybody was so good. People helped out and baked and washed dishes and donated prizes for the raffle," he said.
"It was hard work but our staff were fantastic. It was a lovely day."
Sign Up To Our Newsletter