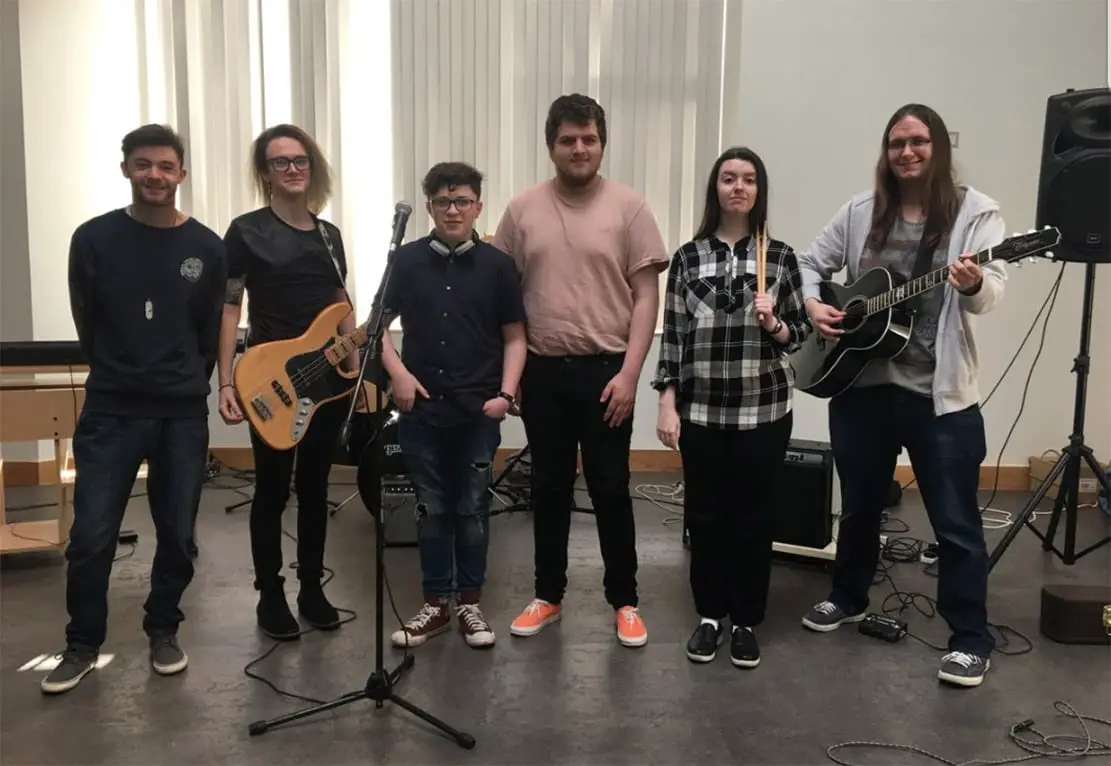 A group of young adults with autism has come together and formed a band which will be playing a live concert in Armagh tonight (Thursday).
'On The Spectrum' will be appearing alongside local band '2nd drawer down' at the Northern Bar in the city.
The band was formed after Lloyd Clarke, Jake Craig, Oisin Smith, Catherine Aulds, and Ryan Dickson met at an autism music group and workshop in Armagh.
Their first performance was on August 31 at the Summer Festival which Acorns for Autism and autism services co-hosted.
Read more: Appeal for witnesses after car is set on fire in Co Armagh housing estate
They have also played at the southern Trust's Quality Improvement event and on Saturday the National Autistic Society's Christmas Prom in Belfast. 18 months ago some of these young people couldn't play instruments and the singer didn't even know he had a voice.
Helena Kearns, chairperson of 'Acorns for Autism', speaking to Armagh I, said: "These young adults and teens met in an autism music group and found that, they not only could sing, but could also play some decent tunes together.
"They formed a band 'On The Spectrum' and the event in the Northern Bar is to raise money to buy musical instruments for the group so these, and other teenagers with autism, can come together and participate and hopefully form some lasting friendships too."
She added: "The local band '2nd Drawer Down' heard about these amazing young people and have agreed to play for no fee to help them on their musical pathway, which is just fantastic."
Read more: Young Armagh man diagnosed with leukaemia has stem cells donated by brother
Newsletter
Sign up for our weekly newsletter here.