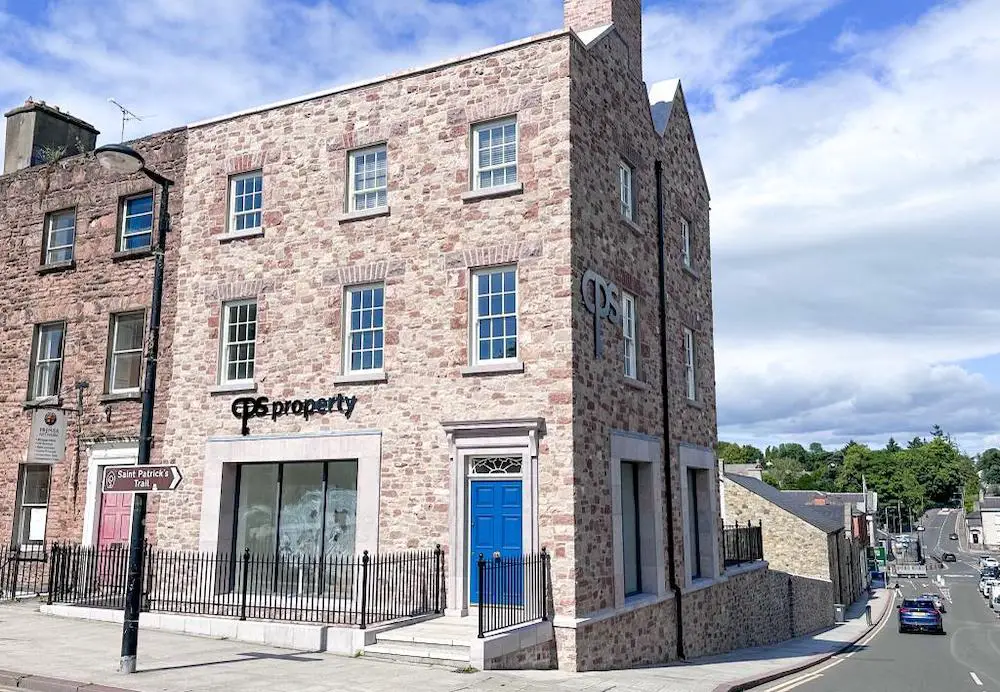 One of Armagh's most prominent and historical buildings is to welcome a new custodian almost 70 years after its last!
No 1 Seven Houses was destroyed in a devastating fire in 1955 and the site lay empty for the best part of seven decades.
But, just like the phoenix, No.1 rose from the ashes and has now been restored to its former glory thanks to an overall £6.3 million investment across numerous city centre sites.
The construction for this project alone cost in the region of £1 million and was undertaken by Moss Construction over the last few years.
Developer Dunarm Ltd lodged a planning application in 2019 with the intention of rebuilding No 1 and opening a restaurant.
However, it will not be a restaurant occupying the site but rather one of Armagh's – and Northern Ireland's – major estate agents.
CPS Property will be moving from their Thomas Street home – a street they have occupied for over 30 years – next week.
CPS Managing Director, Art O'Hagan, described the move as "significant" with the business set to take over a number of floors – and host auctions, something they have previously been unable to cater for.
The team will move to the new premises on Monday.
Armagh I understands CPS Property's previous home on Thomas Street has already attracted some attention from prospective tenants.
Sign Up To Our Newsletter