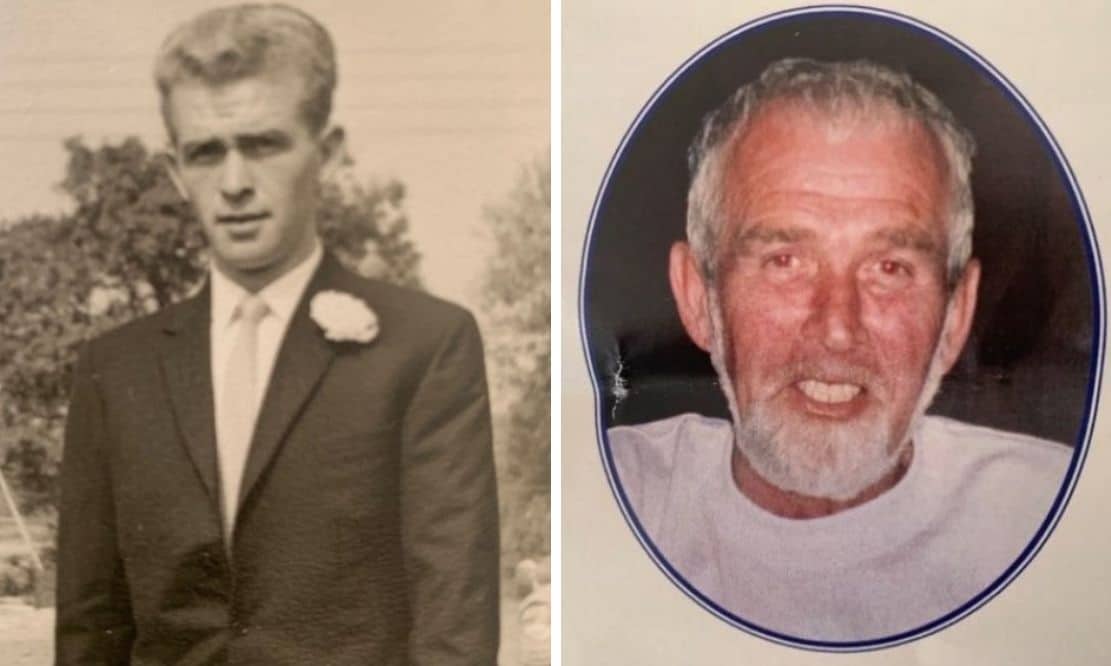 A County Armagh woman has launched a search for those who may have worked with her father throughout his career as a joiner following his passing from Mesothelioma, an illness related to asbestos exposure.
Gillian Todd, has appealed to the public for anyone who may have worked with her father, with the goal of finding out the work that her father would have been involved in, to potentially find a reason for his exposure to asbestos.
She told Armagh I: "Dad was a builder-joiner who through his work  came into contact with asbestos from 1960s onwards. I would like to appeal to anyone that worked alongside my dad throughout his life.
"It is important that exposures are recorded and known to the community, as my father would have worked along with other tradesmen who may also have been exposed."
Gillian's dad, Mervyn Murray, formerly of Jervis Street in Portadown, passed away on January 30, 2020 at the age of 77.
In the early 1960s, Mervyn had worked for George Scott's in Annaghmore, before moving to Callan Valley Mills (Mercers) in 1965, where he stayed until 1974. He had also spent time working at building firms in Portadown.
Mervyn had been exposed to asbestos during his working life in the looms and suffered from mesothelioma.
Now, three years on from his passing, Gillian says that she would like to know more about the nature of his work, focusing on those who may have worked with him at Callan Valley Mills in Milford, where he spent the longest period of time.
She explained: "I would hope to gain an insight as to what my father did whilst working for any of these companies, or indeed other jobs he may have done, as he was self employed for the latter period of his working life.
"I'm looking to talk to someone who maybe knew my dad in that time-frame and would be able to tell me what my dad did.
"I want to speak to people who were in the same position and had the same experiences. I'm not saying that this is because of it [Mervyn's work at the mill], my dad was a builder so he could have got it anywhere."
Gillian says that her mother was also affected by asbestos. She didn't know she had been exposed and had thought she had asthma all her life. Gillian fears that this was a result of second-hand exposure, which is why she seeks to enquire further around her father's line of work.
"I've just got the report from her autopsy and she had asbestos in her lungs. Asbestos fibres, scarring and pleural plaques which are consistent with asbestos exposure", Gillian explained.
She added: "Exposure to asbestos can result in diseases such as; pleural diseases, effusions and plaques, diffused pleural thickening, atelectasis, asbestosis, mesothelioma, lung cancers, COPD, laryngeal cancer, ovarian cancer, and peritoneal effusions.
"If anyone is suffering from these medical conditions, have they considered if asbestos exposure has been a contributing factor to their condition?"
Readers who may have more information on Gillian's father and his line of work can contact Gillian directly at gillian.todd74@me.com or Armagh I at news@armaghi.com and 028 3744 3043.
Sign Up To Our Newsletter