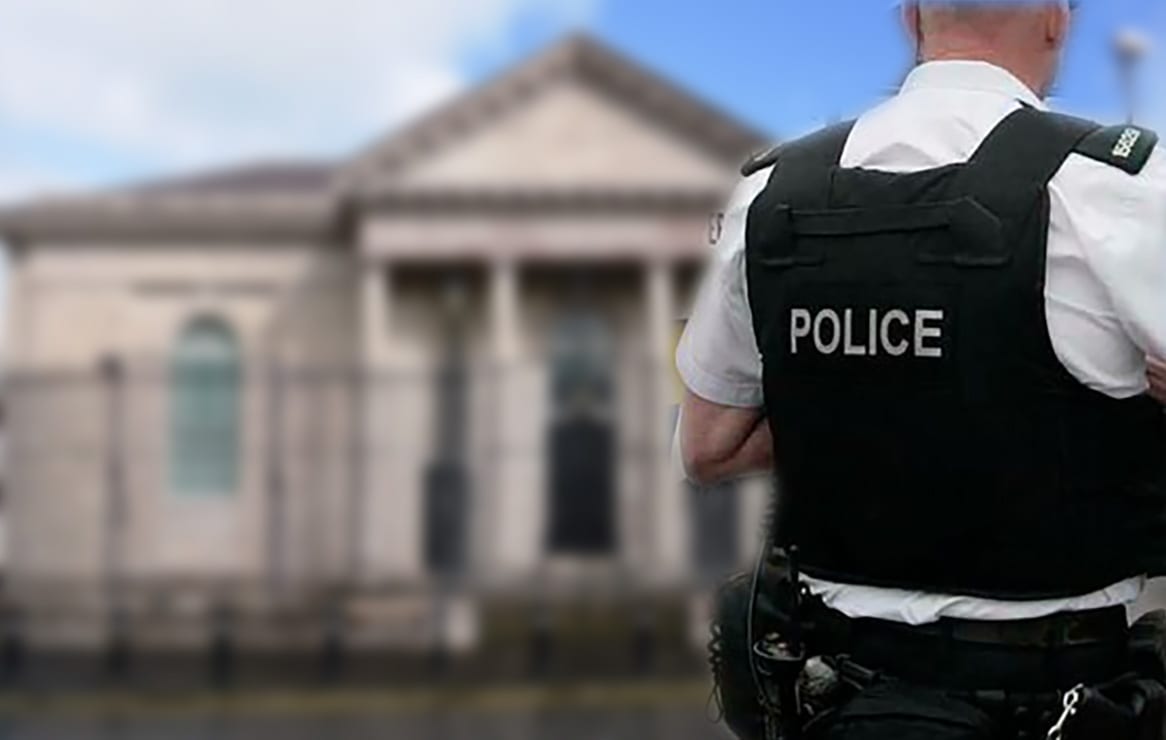 An Armagh woman who kicked out at ambulance staff and assaulted a police officer on St Patrick's Day has pleaded guilty to the charges against her Magistrates' Court this week.
Grainne Dalton, 19, of St Patrick's Park, appeared at Armagh courthouse on Tuesday charged with assault on police, resisting arrest and disorderly behaviour.
Court heard that on March 17, at around 5.45pm, police were called to Thomas Street, Armagh, to assist ambulance staff after the defendant had kicked out at them while they attempted to treat her.
When police arrived, Dalton was being looked after at the rear of the ambulance, but police could hear her verbally abusing staff.
The court heard it was clear the defendant was highly intoxicated and needed to sober up.
She was told by police to put on her shoes and wait for her family – who had been contacted – to come pick her up.
Dalton refused to do so and threw her shoes at the police; one female officer informed the defendant that she had a body cam.
At this point, Dalton tried to grab the camera and kicked out at the officer.
The defendant began to shout "you dirty blonde b******" at the woman.
District Judge Paul Copeland stated that the sentence would have to be custodial.
The custodial threshold was met because of, what he said, was Dalton's "record of behaviour in front of police" and the fact that she was unable to complete a previously set community service order.
Defence Counsel told court there were "a number of issues which have affected this young woman".
They explained that Dalton had a young son who was in social care and that she had been assaulted herself in 2016.
Judge Copeland branded the offence too serious to escape time behind bars but adjourned her hearing until May 15 a pre-sentence report.
Sign Up To Our Newsletter