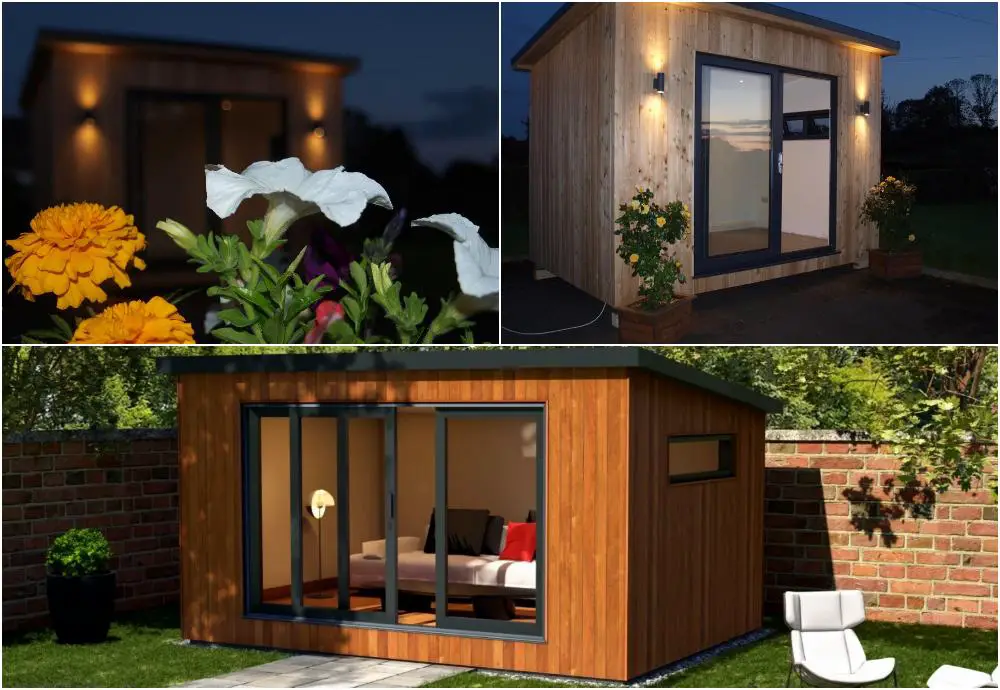 One Armagh business is determined to go from strength to strength, despite the pandemic, by diversifying and adapting to meet a gap in the market.
Being confined to our own homes during lockdown has made us realise the value of personal space and this has led to a huge increase in those seeking out garden homes – whether it be to provide an extra office space, a makeshift classroom or even a bar.
With this is mind Redwood NI has launched their own range of garden pods.
The Armagh-based timber frame specialists came up with the idea to change tact whilst working at home themselves.
Speaking to Armagh I, co-owner James McBride said: "We started this company, me and Richie, about two and a half years ago with the aim of getting out and erecting the home kits for other people, before then going on to manufacture our own timber frame home kits.
"We started that in December- January time. We went to the big Selfbuild show in Belfast in February, got great response from it and from that we were inundated flat out pricing jobs, out visiting people."
The company was off to a flying start but then, as is the case with many, the Covid crisis and lockdown had a massive impact.
"In the space of two weeks, it was just once cancellation after another, it was horrendous," said James, "I think we had our last client down to see us on March 15, and she cancelled it the very next day.
"After that ensued three months of gardening and cooking and that sort of thing. Then we came together and thought that we would have to diversify into something else.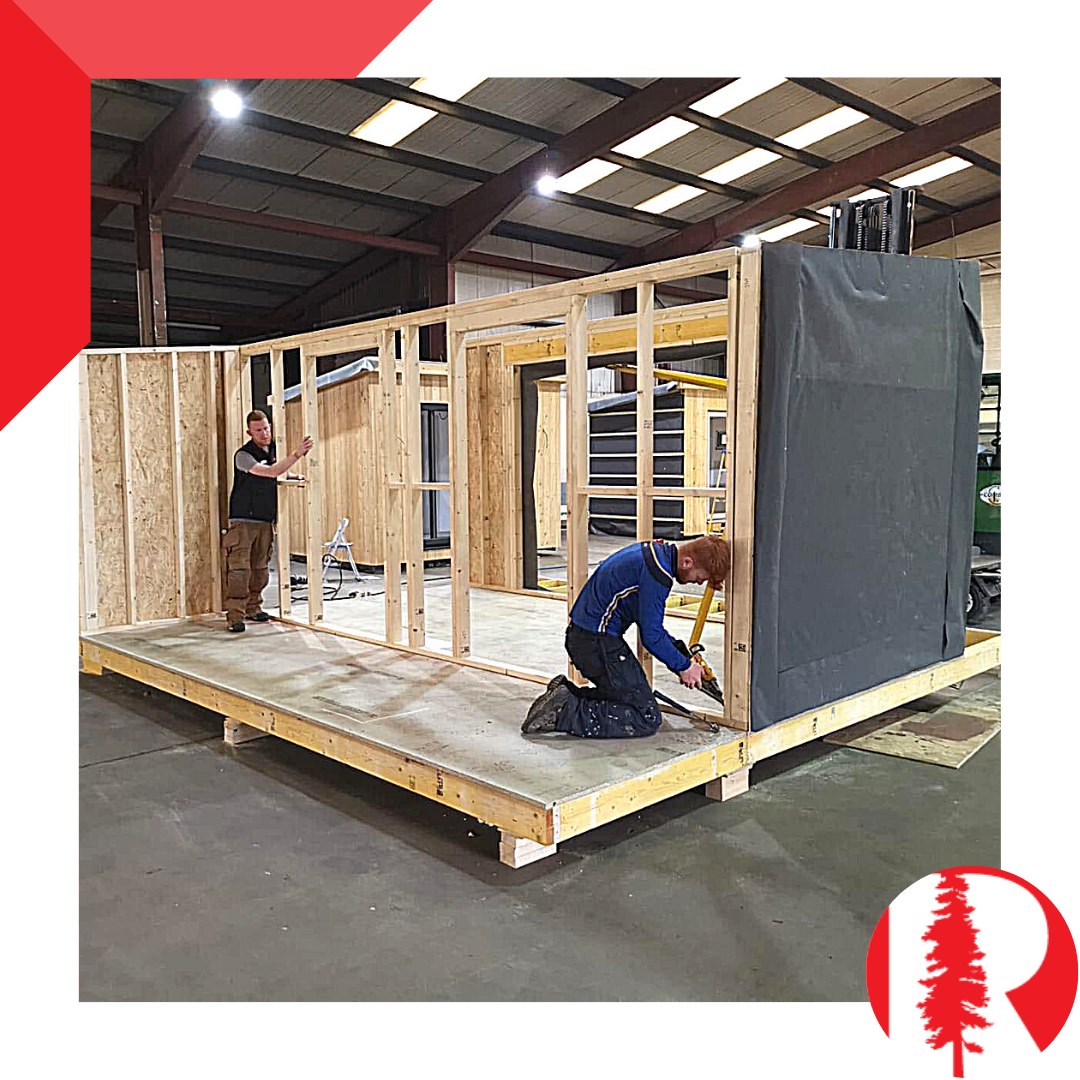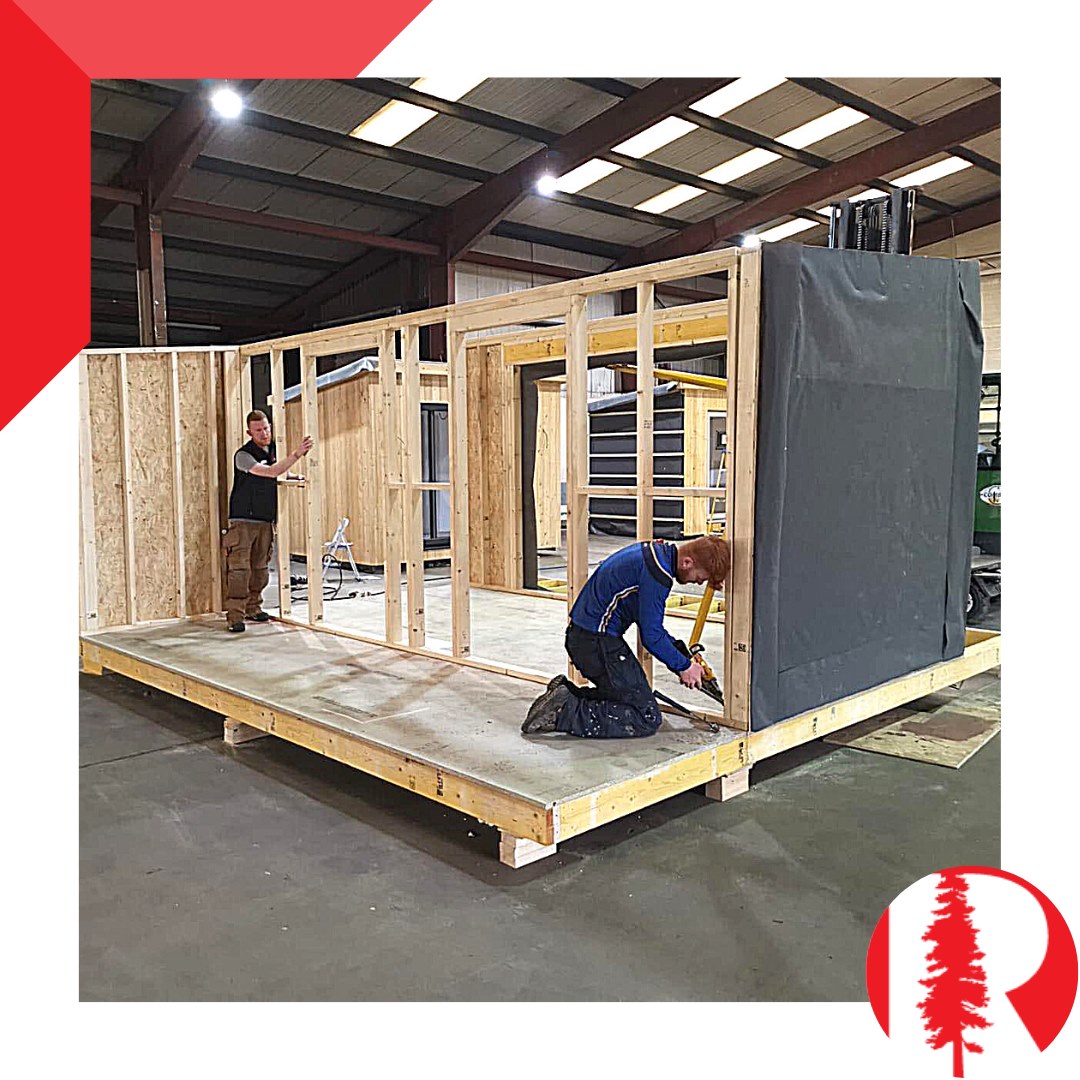 "Even if the lockdown was lifted, a lot of our clients' mortgages had been rescinded and things like that. People would be wary and we knew that the timber frames were going to be slow in starting."
He continued: "We concentrate on self builders, one-off houses. We don't really do developments. We have one or two but that's not our bread and butter. We knew that when the commercial side started again the residential side would be slower to get going."
Sitting at home brainstorming possible projects, the pair came up with the concept of garden pods.
"The idea came from the fact that everyone is working from home. We needed to build something that was high quality and would suit everyone's budget.
"I was working from home myself over lockdown, I have eight children and a wife at home, so the kitchen table is just a no-no."
The range includes four standard size garden cabins available all completed to a "turn key" finish, along with bespoke cabins.
Speaking candidly, James said: "If it was not for the garden rooms we would be still sitting at home. All our pre-Covid customers are starting to come back to us now and hopefully timber frame work will be kicking on in the next few weeks."
The company have also developed two prototypes which they are calling 'Streatpods', which they hope to make available for restaurants, cafes and bars.
These pods sit six people on one table. They hope to be made available at a competitive price with finance available coming in both timber and steel.
If you are unsure about what you want or need the team are at hand.
James said: "We can design from scratch. We will come out and talk you through the whole process.
"Most of our pods are designed so that planning permission will not be required, however, we will help with plans if that is not the case and are here to advise."
He added: "We are just happy to see this side of the business take off. We have been able to hire another joiner, two salesmen and a new in-house designer. That is not really something we were expecting as lockdown started."
Redwood will be hosting an open day at their Battleford Road premises on August 15, from 9am to 5pm.
To abide by current Covid-19 guidelines they will be holding 30 minute appointments and these can be made by phone – +44 (0)28 37523355, or email.
For more information you can visit their website here.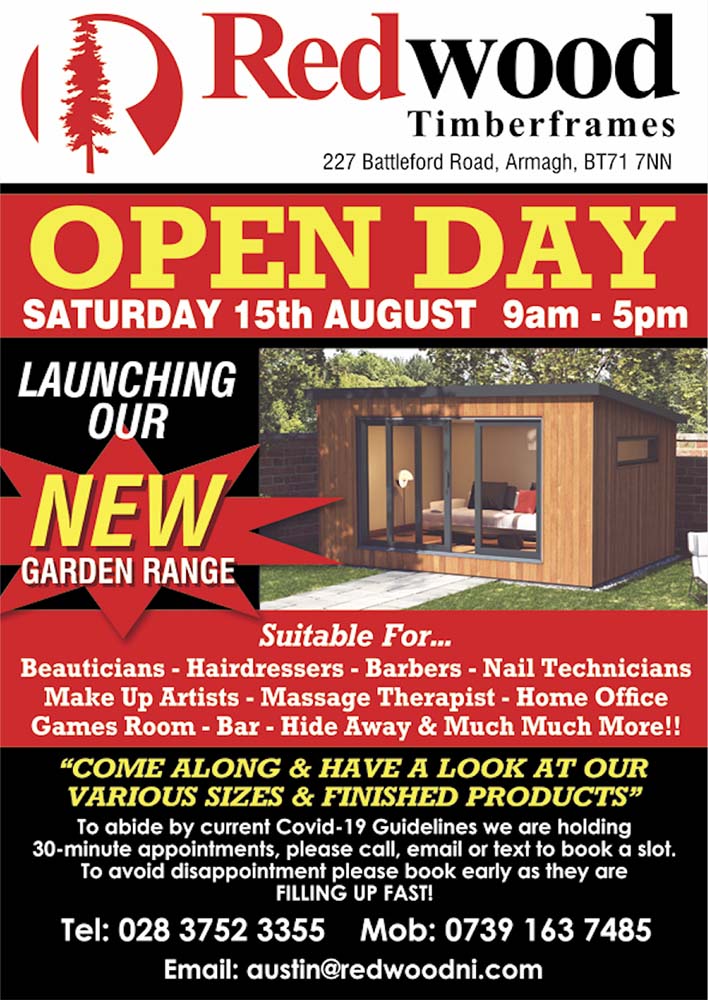 Sign Up To Our Newsletter