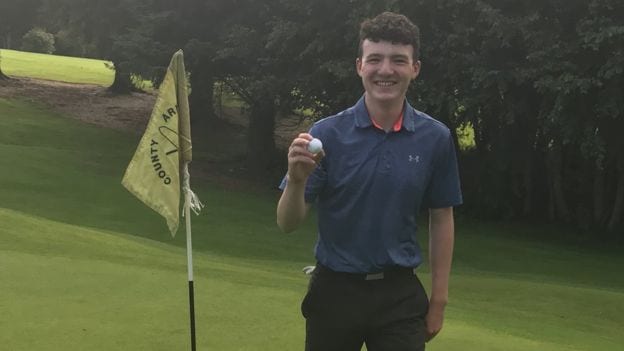 An Armagh teenager has defied odds of 67 million-to-one to score two holes-in-one in the same round of golf.
Joe Rooney, 16, claimed his first ever hole-in-one at a tournament at the County Armagh Golf Club on Tuesday.
An amazing shot on the third was soon followed up by another tremendous effort on the seventh.
When he heard the ball settle in the hole for a second time, all decorum went out the window.
"We just all went crazy and began hugging each other and jumping around," Joe told the BBC.
"I got a bit nervous after that – I bogied the 10th and 11th, but birdied the 12th, finishing three under par."
Joe has dreams of making it as a professional and going on this week's showing, that may well be a reality for the youngster.
"Obviously it's every young golfer's dream to be professional, but I know it's very hard, so right now I'm just working hard and focusing on tournaments," he said.
Sign Up To Our Newsletter