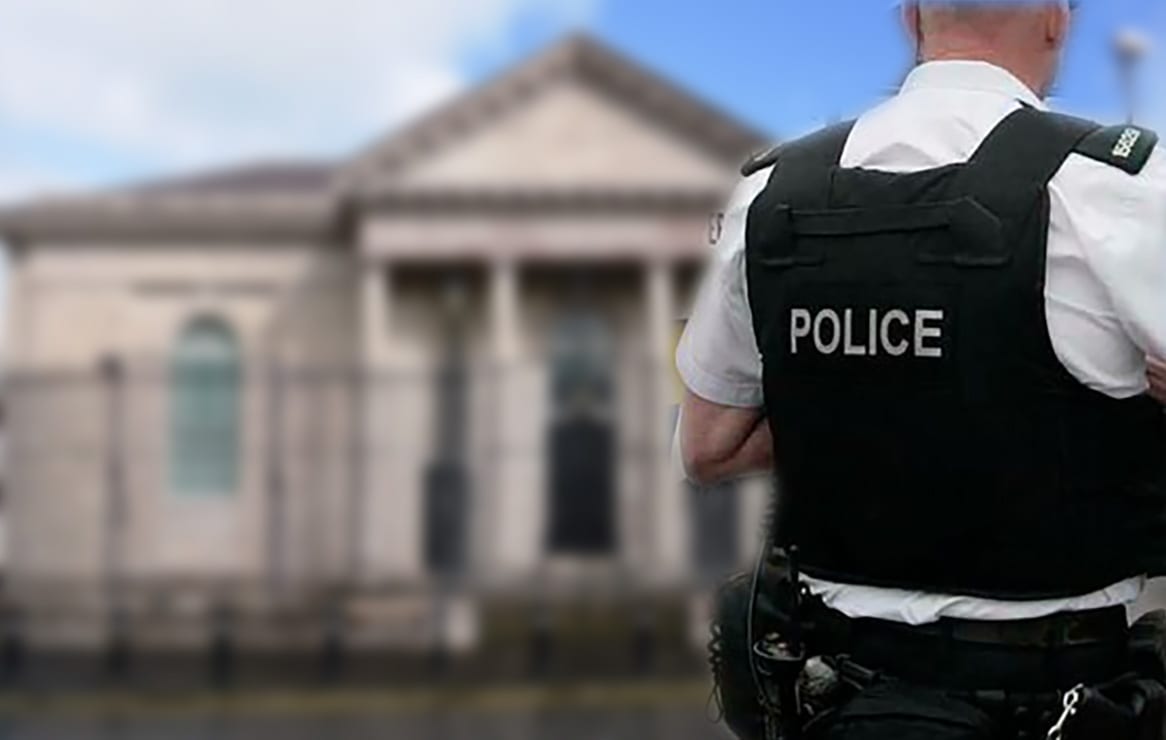 An Armagh teenager who assaulted his wife will have to wait to be sentenced as the judge requires "further consideration".
Court heard that the 19-year-old had claimed he had acted in self-defence but accepted that he had gone above and beyond reasonable force.
Jonny Purcell, 19, of Gosford Road, pleaded guilty to common assault at the City's Magistrates' Court on Tuesday.
It was heard that on March 14, at around 10.15pm, police on patrol of the Gosford Road spotted a distressed woman in a dressing gown at a service station.
Officers spoke to her as she claimed to have been assaulted by her husband.
Police took a photograph of an injury to her left eye.
On April 12, Purcell attended Newry police station for an interview, during which he stated that the injured party had slapped him and that his action had been in self-defence.
He went on the accept that his reaction, however, had gone above and beyond reasonable force.
It was heard that the defendant had a limited record which included; one conviction for theft, one caution for theft and one offence of no insurance.
Defence barrister Seamus Lannon stated: "This is in the domestic context, I know the court's view on this, but I ask that Mr Purcell's age and limited record are taken into account.
"He and his wife have gone separate ways, he wishes to apologise to her and to the police".
He finished by saying: "Mr Purcell accepts that he should not have reacted in the way in which he did."
District Judge Paul Copeland stated: "I am satisfied that this is on the cusp of a custodial sentence, but I think further consideration is required.
"This was an aggravated assault on a defenceless female."
Purcell was remanded in custody until January 17, when he will be sentenced at Banbridge Magistrates' sitting at Newry.
Sign Up To Our Newsletter