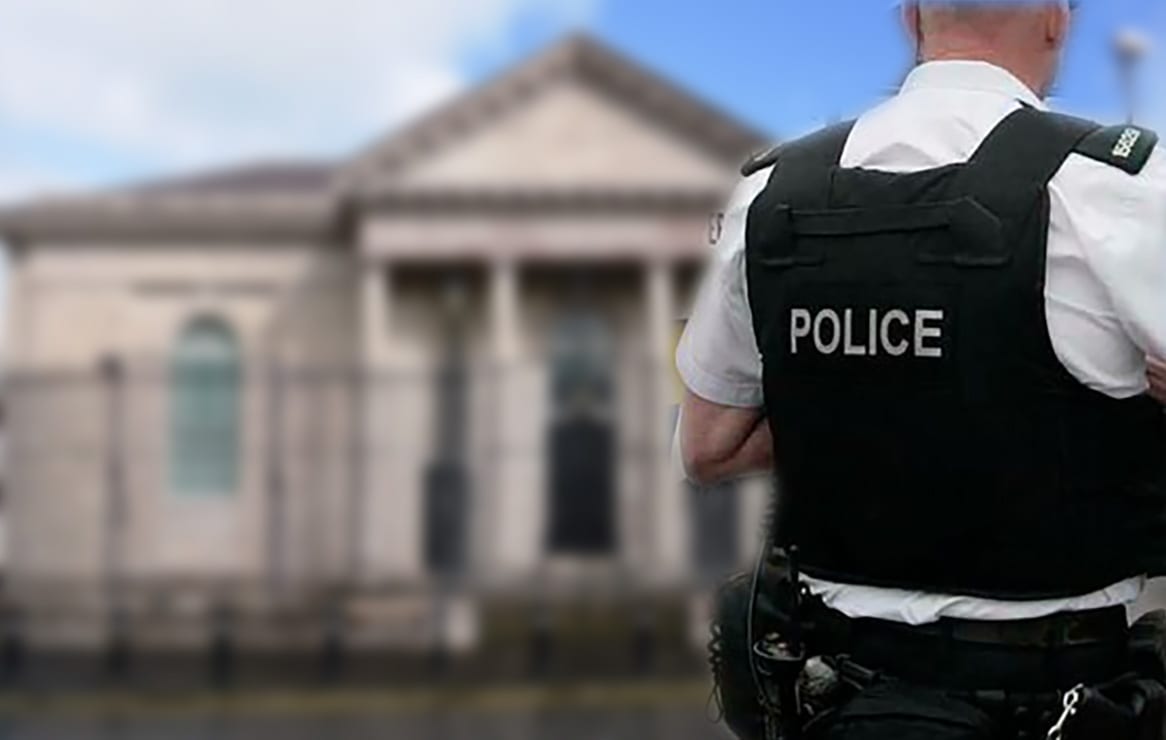 A Madden teenager has been given five penalty points after veering off a road and colliding with a tree.
A judge told the 19-year-old: "You have come within a hair's breadth of losing your licence for a long time".
Shane Morgan, of Farnaloy Road, pleaded guilty to driving without due care or attention at the city's Magistrates' Court on Tuesday.
It was heard that on June 19, at around 9.15pm, police responded to a one-vehicle collision on the Armagh Road about one mile outside of Keady.
The car which the defendant had been driving had gone off the road and collided with a tree.
Officers arrived to find that Morgan had been injured but the three passengers that he had been carrying were unharmed.
They spoke to the defendant who was an inexperienced driver and was still displaying his 'R' plates.
Prosecution stated that on the evening in question it had been raining and that Morgan claimed he had lost control of the car after hitting some standing water.
Defence counsel stated: "This is a fair reflection of the facts, this is an industrious young man who works as a baker and resided with his father".
He added: "Up to this point, this is a man with an exemplary record".
District Judge Paul Copeland commented: "This was caused by inexperience, excess speed and bravado, you had three young passengers with you which I am sure was concerning for their parents and your own."
Defence counsel informed the court that on this evening Morgan had been driving quickly to pick up tickets for a concert.
Judge Copeland stated: "I am on the verge of disqualifying you, this accident was brought about by you driving too fast.
"You were also responsible for the safety of three other persons on that evening".
He told the defendant: "You licence is a privilege, not a right, it is with some reluctance I am going to stay my hand.
"You have come within a hair's breadth of losing your licence for a long time, if you are before the court again for a matter which has penalty points attached, you will lose your licence".
Morgan was handed five penalty points and ordered to pay a fine of £250, along with the offender's levy of £15, within 10 weeks.
Sign Up To Our Newsletter