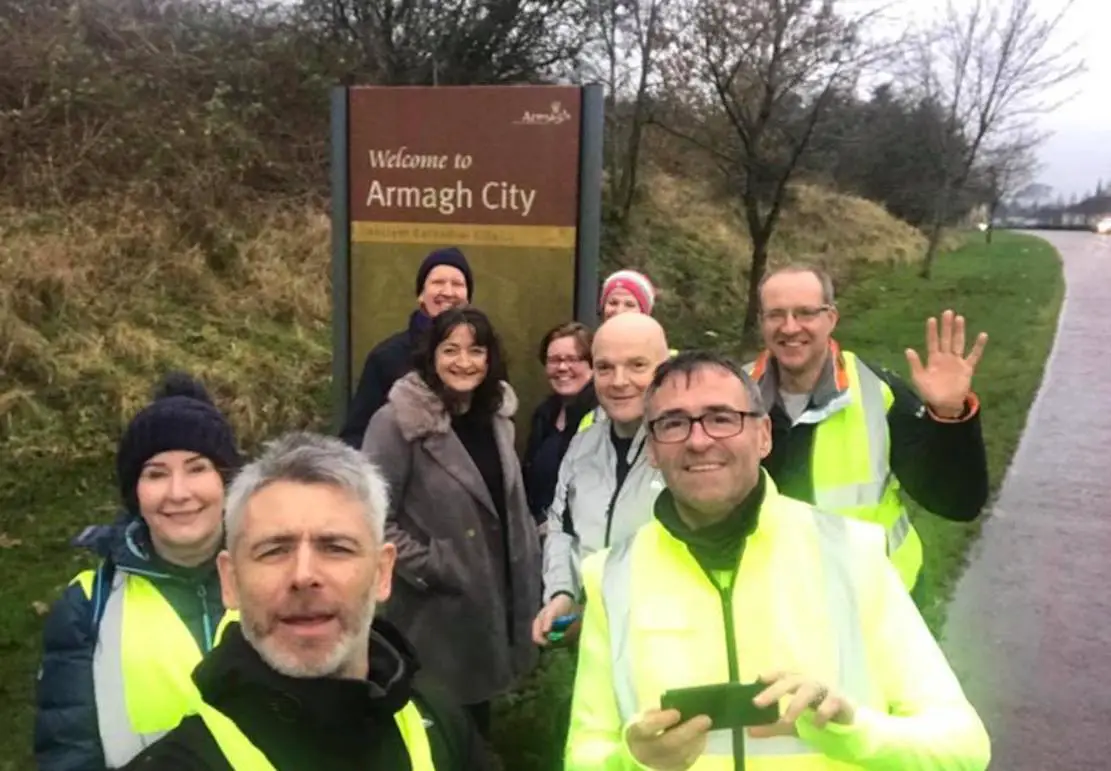 A Fermanagh man walking to Stormont in protest at the lack of a functioning government passed through Co Armagh on Sunday, picking up a few locals along the way.
Dylan Quinn, from Enniskillen, set out on his 90-mile trek on Saturday morning from his home and will reach Stormont on Monday evening.
The father-of-four has been met by hundreds of supporters along the way and yesterday (Sunday), the SDLP's Cusher representative Seamus Livingstone was out to give a warm welcome and encouragement to his #WeDeserveBetter campaign.
"Local people are sick and tired of politicians neglecting to do the job they have been elected to do at Stormont," said Mr Livingstone.
"It is absolutely shameless that we are now over 700 days without a functioning government in Northern Ireland.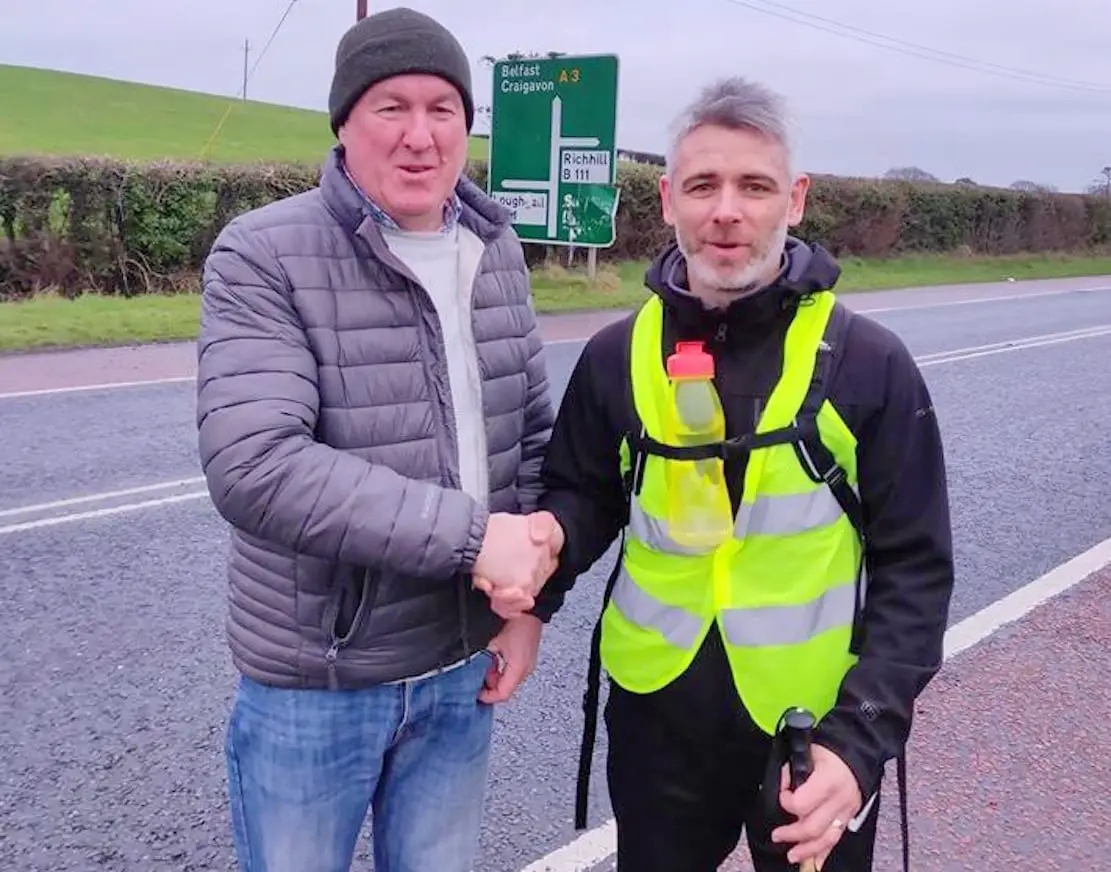 "Ordinary people have fell victim while Stormont sits idle. Some have lost their jobs, organisations have lost funding, the people of this area are left without a voice during the greatest political challenge of our lifetime, BREXIT! All the while MLAs continue to get paid while Stormont lies empty.
"I commend the We Deserve Better Campaign and Dylan Quinn for spearheading the Walking to Stormont Initiative.
"It has given ordinary people an opportunity to voice their frustration at the current political situation. Enough is now enough, the DUP and Sinn Fein need to sit down and try to find an accommodation to allow Government to function for all."
Become a member
Support local, independent businesses by becoming an independent member.
Become a member