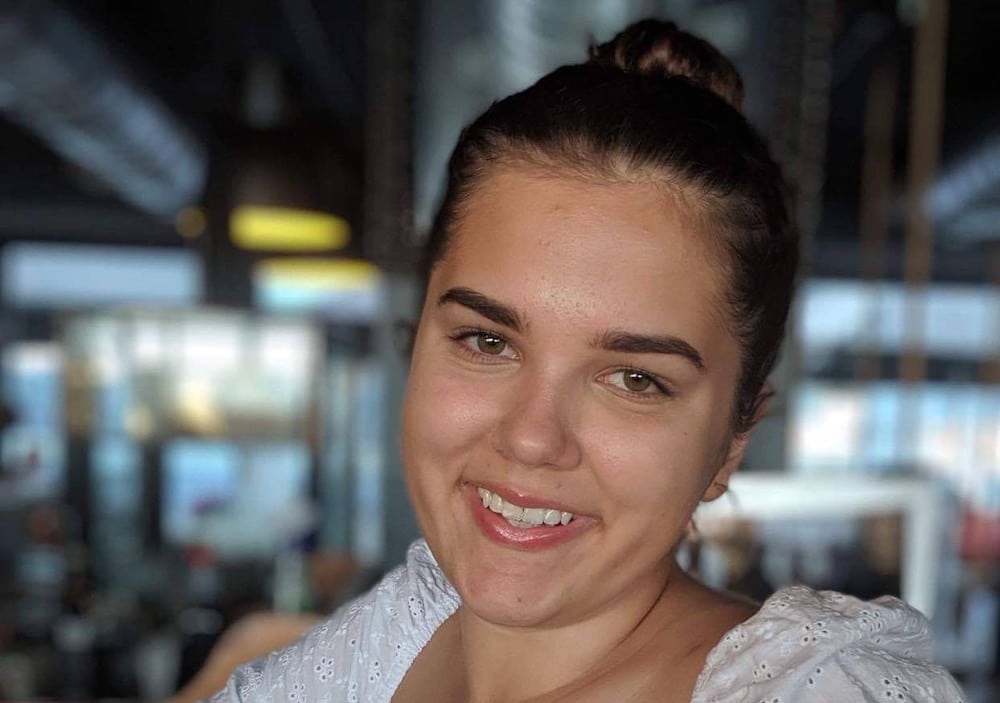 Armagh students Egle Kavaliunaite and Emer McShane are off to study in the USA this month.
The pair will be among 61 students from across Northern Ireland on the Study USA programme, which enables students to study business or STEM (Science, Technology, Engineering or Maths) subjects for a year in American colleges, across 28 States, helping to develop their career prospects when they return to Northern Ireland.
The British Council, which is the UK's international organisation for educational opportunities and cultural relations, manages Study USA on behalf of the Department for the Economy – and since its formation in 1994, the initiative has sent over 2000 students from Northern Ireland to all four corners of the United States.
Egle (21), a previous pupil at Saint Catherine's College Armagh, recently graduated in Law from Queen's University Belfast. She will spend the next year at Central Methodist University, Missouri.
Speaking ahead of her departure, she said: "I've always wanted to experience life in America and get a taste for what the American educational system is like, and so when Study USA offered the chance to study and live in America for a year I couldn't pass up the opportunity.
I'm most excited about meeting new people. I'm very fortunate in that the university that I am going not only has American students but also international students from across the world.
"Once I return from my time in America and having studied business, I plan on combining my law degree and business degree and qualify as a commercial solicitor."
Meanwhile, Emer (20), also a former Saint Catherine's College Armagh pupil, currently studies Psychology at Queen's University Belfast. She is off to Alvernia University, Pennsylvania.
She said: "I have always really wanted to experience American college life, and have always dreamed of seeing the US. So, when I learnt of Study USA I applied immediately and luckily got accepted. It will be my first-time leaving Europe and I can't wait to meet new friends and join new clubs.
"I have already been in contact with my roommates, and they seem lovely. They have already planned little trips for me to New York City and Philadelphia! I can't wait to use my free time to travel around the US and do simple things like experience American football games and try new food and drinks that I've heard about in American media.
"On the other hand, I'm nervous about being away from family for so long. I have an almost two-year-old niece and a 10-month-old nephew, and I don't like the idea of them growing up so much while I'm away and forgetting me."
The Study USA programme was postponed in 2020 due to the Covid-19 pandemic, but with current conditions, it has been decided that the programme can proceed this academic year.
Jonathan Stewart, Director, British Council Northern Ireland, said: "This has been a challenging year for our students, and we are delighted that they will be able to take part in the programme this coming academic year. They will join a growing alumni of students to act as ambassadors for Northern Ireland and our institutions, developing important long-term links and connections between the two countries.
"Through international mobility programmes like Study USA, students are able to enhance their employability skills and also obtain greater intercultural understanding, helping to prepare them for work in a global economy.
"We wish this year's students every success, and trust that new connections and friendships will be developed in the year ahead."
Study USA continues the British Council's work, building connection, understanding and trust between people in the UK and overseas through arts, education and English language teaching. To find out more about their work in Northern Ireland visit nireland.britishcouncil.org or follow on Twitter, Facebook or Instagram.
Applications for Study USA 2022/23 will open in late Autumn.
Sign Up To Our Newsletter