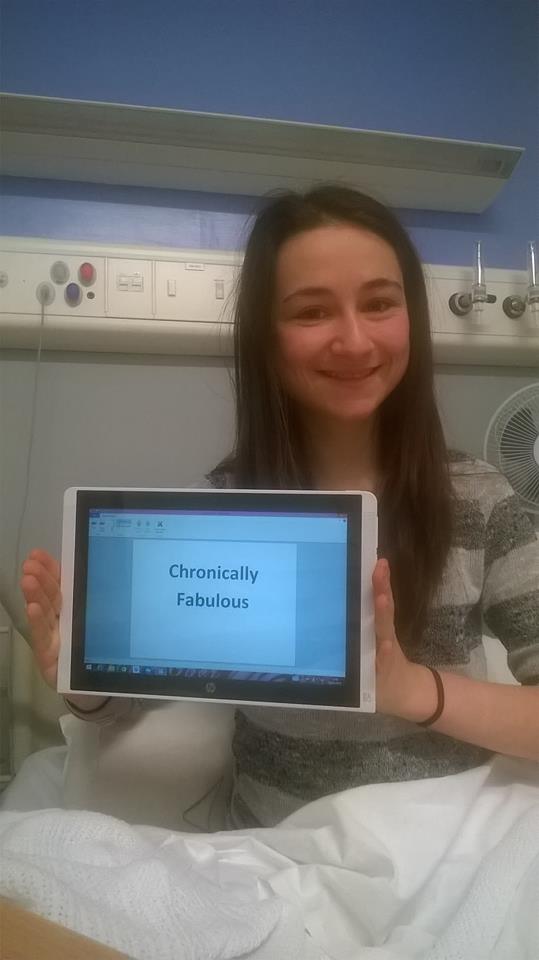 A young Armagh woman who has battled anorexia and was forced to give up on her dream career as a result has lambasted a Labour Party peer who blamed an increase in the illness amongst teenagers on "narcissism".
Baroness Joan Bakewell came under fire after her controversial remarks in an interview with the Sunday Times newspaper.
She has since apologised for her statements.
But Felicity McKee has written an open letter and spoken on BBC 5Live about her own battle with anorexia, insisting the comments made by Baroness Bakewell will not serve to raise public awareness, as argued, but now may put people off seeking help.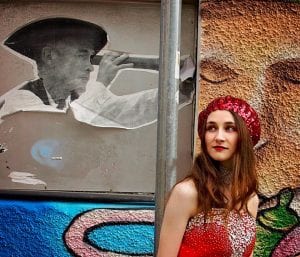 Felicity, who lives in Armagh and is a student at Queen's University Belfast, is now running a group – which is shortly to get official charity status – aimed at helping others with a chronic condition improve their self-esteem.
The 25-year-old, when well enough, also undertakes model work "on the side" as well as TV and film, such as Game of Thrones.
Felicity told Armagh I: "I only began this work when I took unwell because it was flexible to my health needs. Before that I was studying to work as a diagnostic radiographer, but my health ended a short lived career.
"When not doing that I run a community group called Chronically Fabulous, providing makeovers, pamper sessions and professional photography to chronically ill and/or people with a disability, which is a full time job in itself, as well as representing Armagh in pageants such as Galaxy Ireland, which is having its first year in Ireland."
Felicity, who is the NUS-USI Women's Rep on the Disabled Students Committee 2015-2016, wants to highlight the misconceptions surrounding anorexia which she believes have been fuelled by the comments made by Baroness Bakewell.
She has held nothing back in a very emotional, personal and courageous response to the comments made…
"Dear Joan Bakewell,
It gives me no pleasure to write this open letter, but I feel in light of your recent comments that I must. Anorexia is not narcissism, it is a mental illness. It is a mental illness with the highest mortality rate of any other mental health issue, and it is an illness that affects me personally.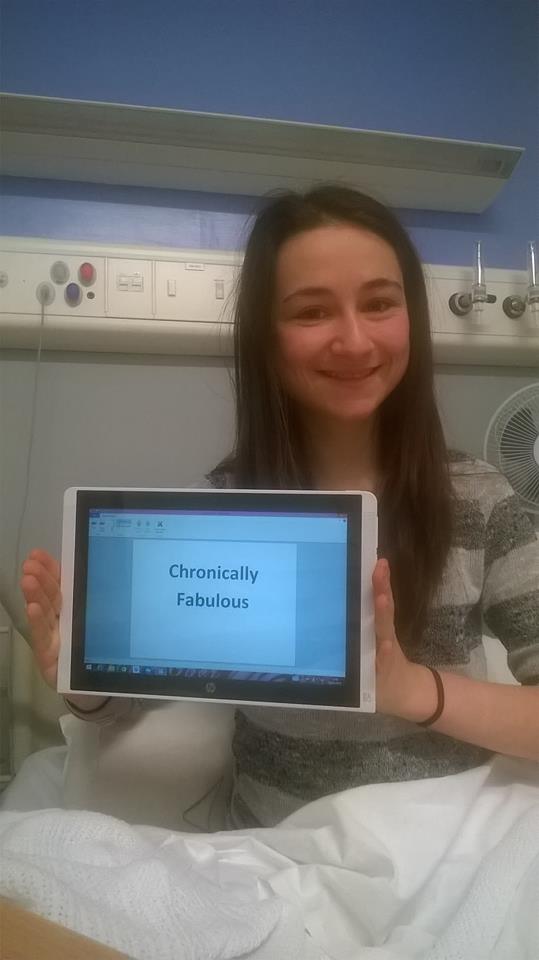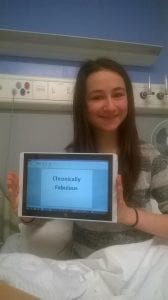 My anorexia does not stem from narcissism, in fact as a teenager I was quite a tomboy, I was depressed and didn't care about my appearance, I struggled with my mood and even brushing my hair at times was not high on my agenda. Narcissist I was not."
Felicity said she had survived the trauma of sexual abuse and violence but says she was "failed by the justice and social care system".
"Without support of any kind my mental health suffered and slowly this demon took hold.
It has been destroying my life for at least eight years now and I am now 25.
Dr Judith Herman, Professor of Clinical Psychiatry at Harvard identified eating disorders as a type of self-harm sometimes found in survivors of sexual abuse. Perhaps my own story is not enough to convince you; maybe the research would enlighten you…?
Professor Walter H. Kaye, M.D., Director of the Eating Disorders Program, UCSD Department of Psychiatry has written many journal articles on his study involving multiple brain imaging studies of patients with restricting-type anorexia nervosa (AN) which revealed neuro-circuit dysregulation, and the Charlotte's Helix Project is compiling a database and searching for a genetic link as many people are predisposed to an eating disorder.
But that's just the tip of the iceberg;
The size and shape of certain brain regions are different in people with eating disorders as shown by Guido Frank, MD, Assistant Professor of Psychiatry and Neuroscience at CU School of Medicine. For example, the orbitofrontal cortex, a brain region that is just between the eyes, which in young people and adults with an eating disorder (specifically anorexia nervosa and bulimia nervosa) it is larger than normal and remained like this when people recovered. Interestingly, this region has a structure known as the gyrus rectus and it helps to regulate how much we eat. A second structure in the study by Guido Frank showed that the right insula was also enlarged in those with anorexia and those who had recovered, while for those with bulimia the left insula was larger.
The left and right insula help us with taste and explain what the taste is that we are experiencing. It then links in with the rest of the brain to tell a person if it was something they liked or disliked. It helps us to decide if we will continue eating a particular food.
So, in the face of such research (of which there is a mountain more available) do you still think it is mere narcissism?
If so, perhaps when I was admitted last week to hospital with suspected heart failure I should have insisted my discharge letter list the cause of admission as narcissism?
You boasted on twitter you had caused anorexia to be discussed, however, by perpetuating harmful ideas and myths to raise awareness you have harmed your own endeavour (if indeed you simply had wished to raise awareness).
Such ideas prevent people from accessing basic care, which can help improve long term outcomes and prevent this awful disease from ruining lives of individuals and their families.
I hope you consider what impact your words have had, because it has not led to positive awareness. It may have caused even one person to question whether they should seek medical help, and one person is one too many."
Pictures: Felicity promoting the Chronically Fabulous page from hospital during a recent admission, and during a professional photo-shoot.
Sign Up To Our Newsletter