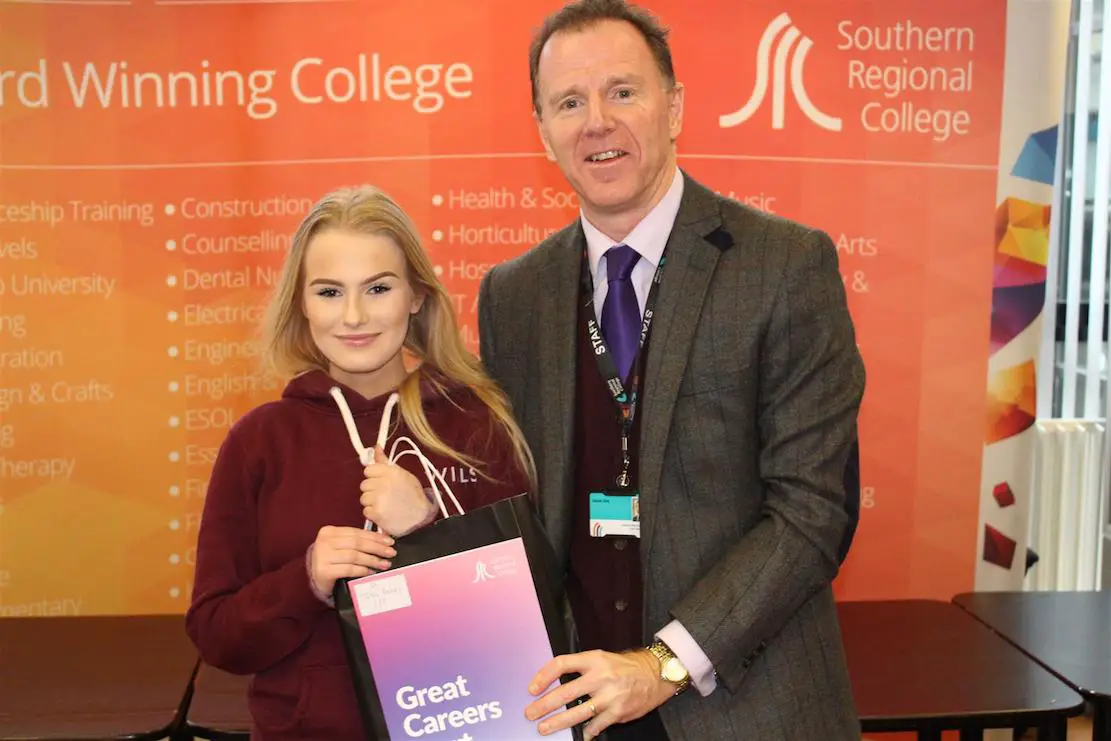 SRC students from all campuses have taken part in Southern Regional College's annual Inter-Campus Skillbuild Competition.
There were over 30 separate competitions held, showcasing the skills of SRC students.
The Inter-Campus competition, held at SRC's Portadown Campus, was the first stage of the renowned SkillBuild Competition, and drew together students from all campuses of SRC.
The SkillBuild competition is the largest multi-trade competition in the UK for young students and apprentices. It covers crafts including carpentry, joinery, beauty, bricklaying, hairdressing and plastering.
Over thirty skills competitions took place on the day with industry experts judging the work and skills of the students.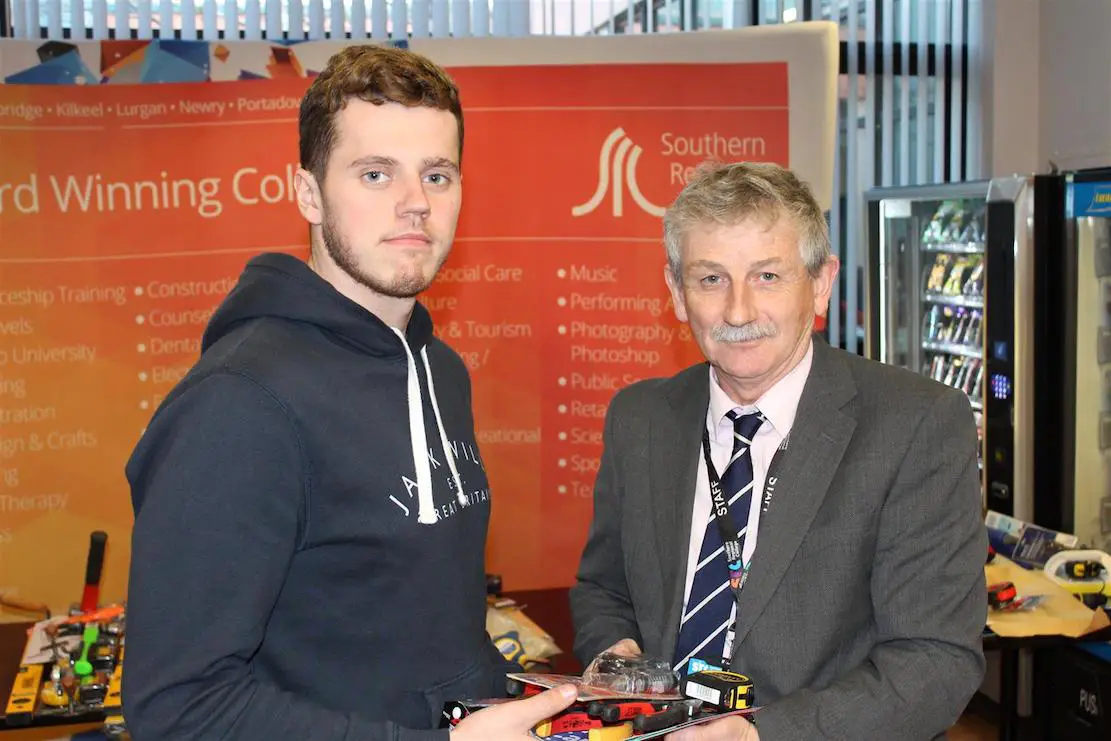 Alastair English from Tandragee won bronze in the Brickwork competition.
Also from Tandragee Josh Hartin came second in the Joinery section and Tommy Helliwell came second in Cabinet Making.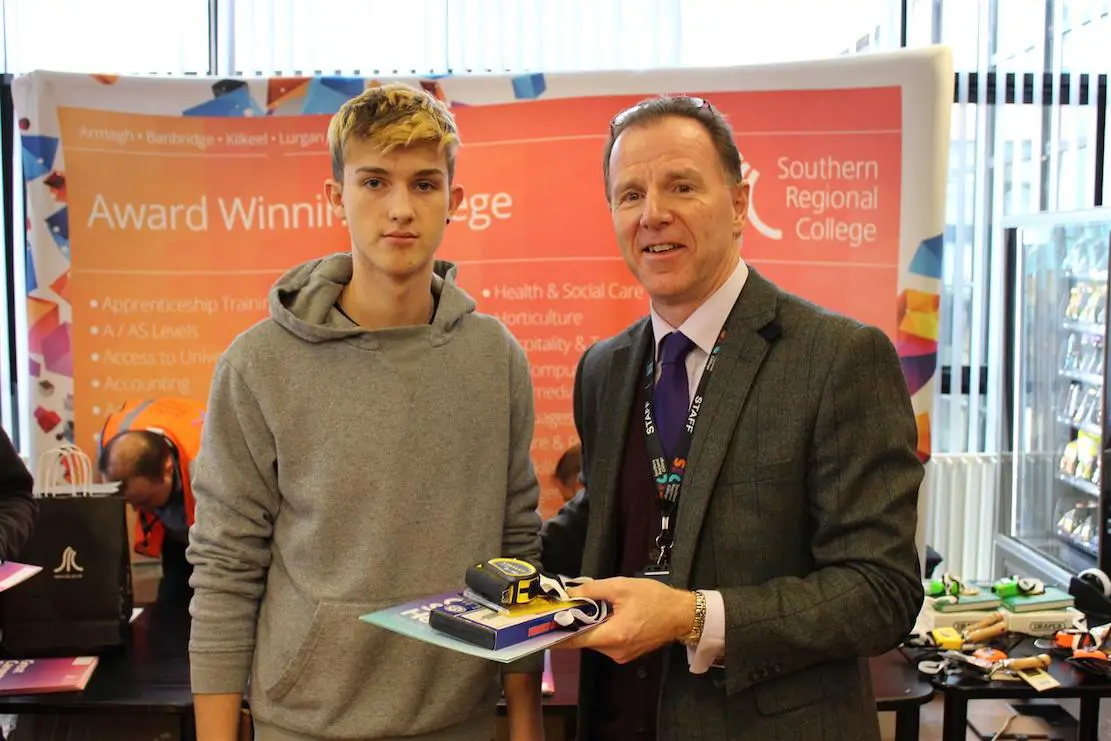 Ben Edgar from Richhill took Bronze in Cabinet Making. Shane Murray from Derrynoose won the Plumbing category with Ryan O'Neill from Keady taking bronze.
Ryan Warmington from Markethill took home silver in Drywall Systems. Dylan Gillanders from Armagh took silver in Tiling and Jason Clarke also from Armagh won gold in Electrical Installation.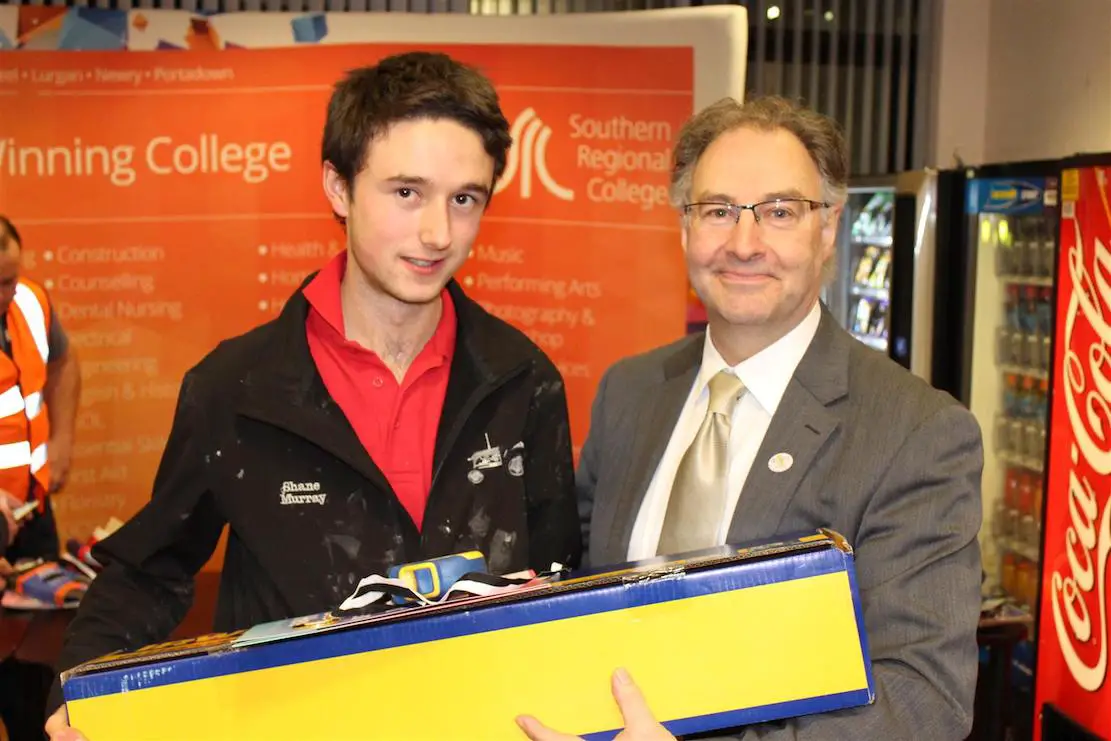 James Cornett from Loughgilly came second in the CAD section with William Hazelton from Hamiltonsbawn taking third place.
In the welding section Ben Brown from Richhill took gold, Joe Jordan from Derrynoose took silver and Graham Dougan from Armagh took bronze.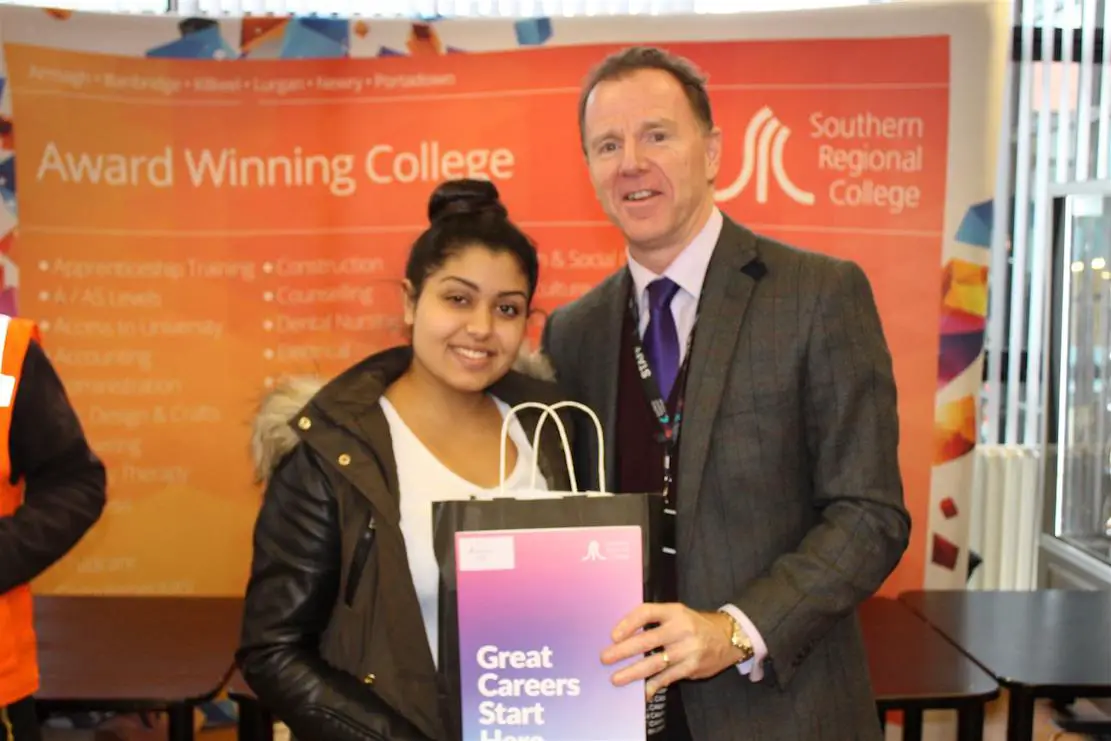 In the fabrication section Adam Qua took gold, Jordan Steritt took silver and Adam Alderdice took bronze, all 3 boys are from Markethill.
In the Light Vehicle category Luke Wilson from Armagh took bronze. In Heavy Vehicle David Jamison from Armagh came first and James Owens also from Armagh took third place.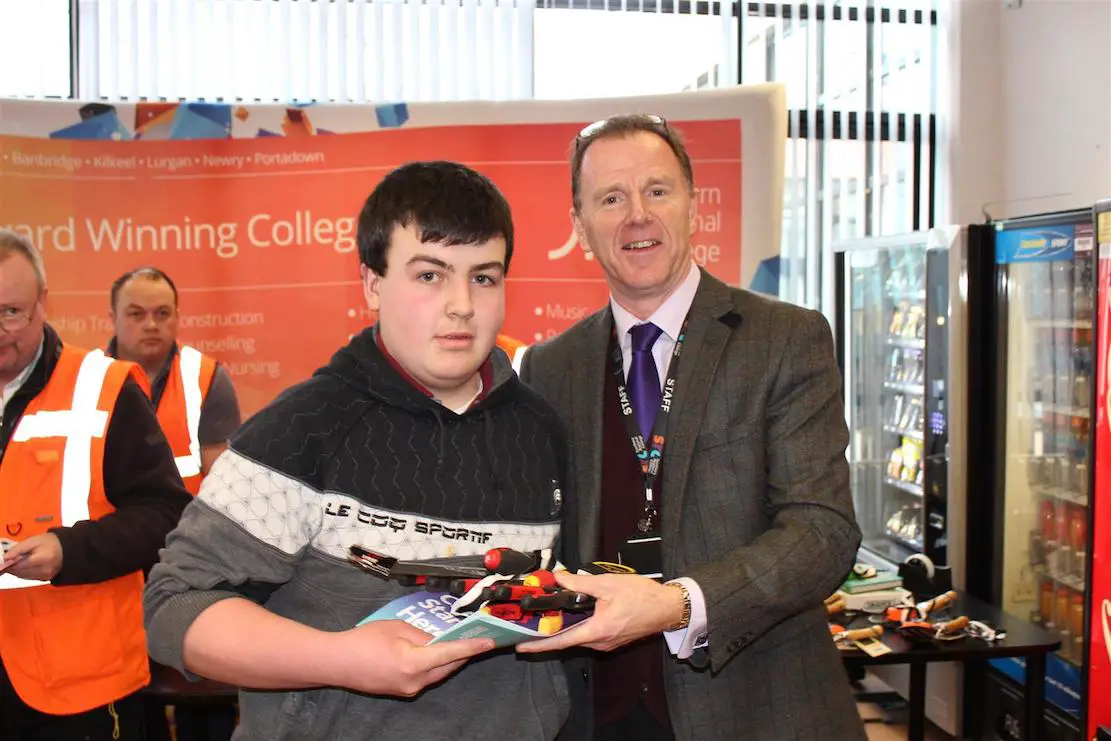 There was also an event for students from our local high schools. Over 100 students from over 20 schools took part in 17 events in crafts such as carpentry, joinery, bricklaying, hairdressing and catering .
The competitors came from schools across the Armagh, Banbridge, Craigavon and Newry Area Learning Communities.
The students attend the College as part of the School Partnership's Programme where pupils from local schools attend SRC to study a range of vocational and academic programmes.
In the schools competition Newtownhamilton High School pupil William McBride took gold in Electrical. City of Armagh High School pupils Augustus Vasilys took gold in Engineering and Nadya Antonieva won gold in Manicure. Santa Brezina from St Catherine's College took home gold in the Total Beauty section.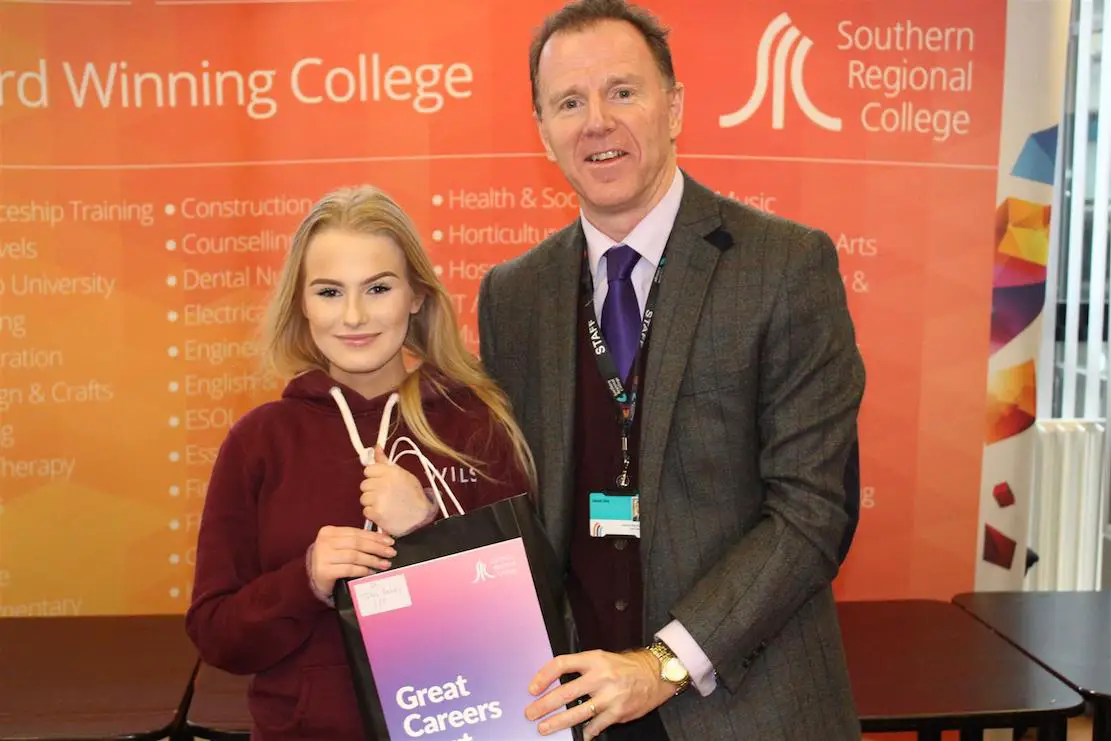 To find out more about Southern Regional College courses, please come along to one of our Open Days taking place in early March, for more information visit www.src.ac.uk.
Sign Up To Our Newsletter