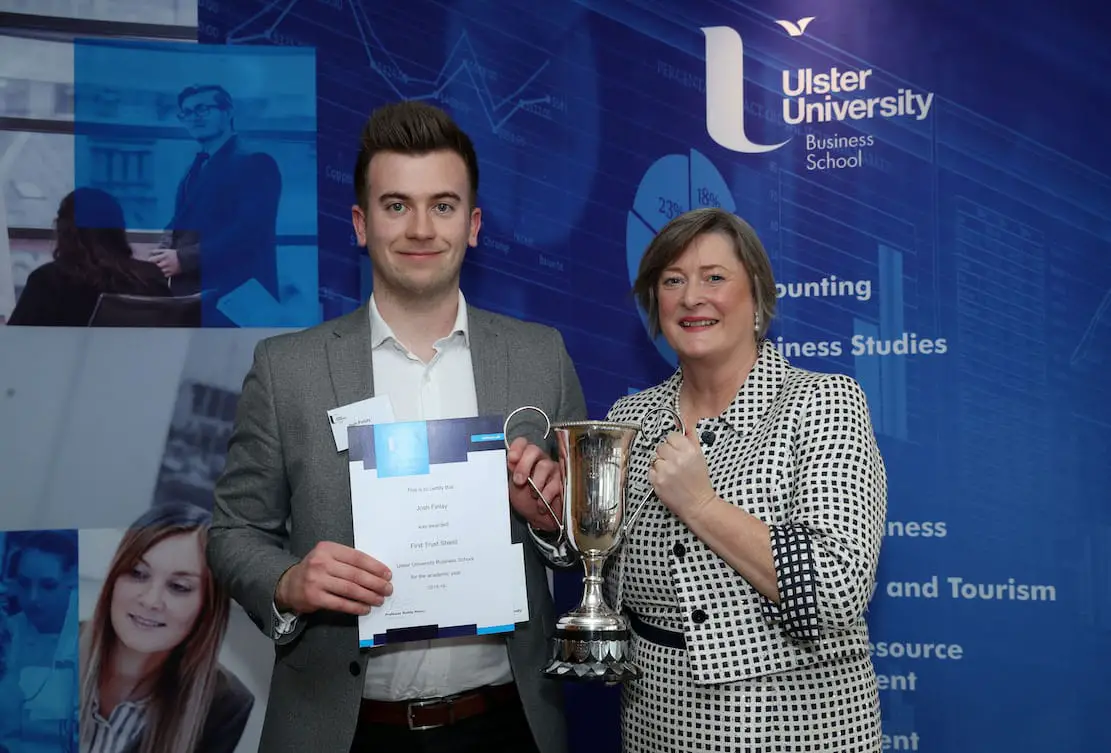 An Armagh student is celebrating success after winning a top award at Ulster University Business School.
Josh Finlay, who recently graduated with a MSc in Management & Corporate Governance, won the First Trust Shield for best dissertation.
The award was presented at the Class of 2019 Excellence Awards organised annually by the Department of Management, Leadership and Marketing.
Speaking at the Awards ceremony, Dr Darryl Cummins, Head of Department said: "The Department of Management, Leadership and Marketing's Annual Excellence awards recognise the skills and talent of individuals who are, or who will be emerging into the business sector of Northern Ireland and further afield.
"It is good to see current students and recent graduates return to visit their alma mater for the ceremony, and we enjoy hearing the success stories of both current students and graduates who have come to receive their awards.
Dr Cummins added: "We are also very grateful for the continued generous support of our award sponsors and their ongoing commitment to the Ulster University Business School.
"As Head of Department, I am also indebted to the excellent teaching standards of our lecturers who dedicate themselves to making sure that our students achieve their full potential."
A total of 26 awards were presented.
Sign Up To Our Newsletter