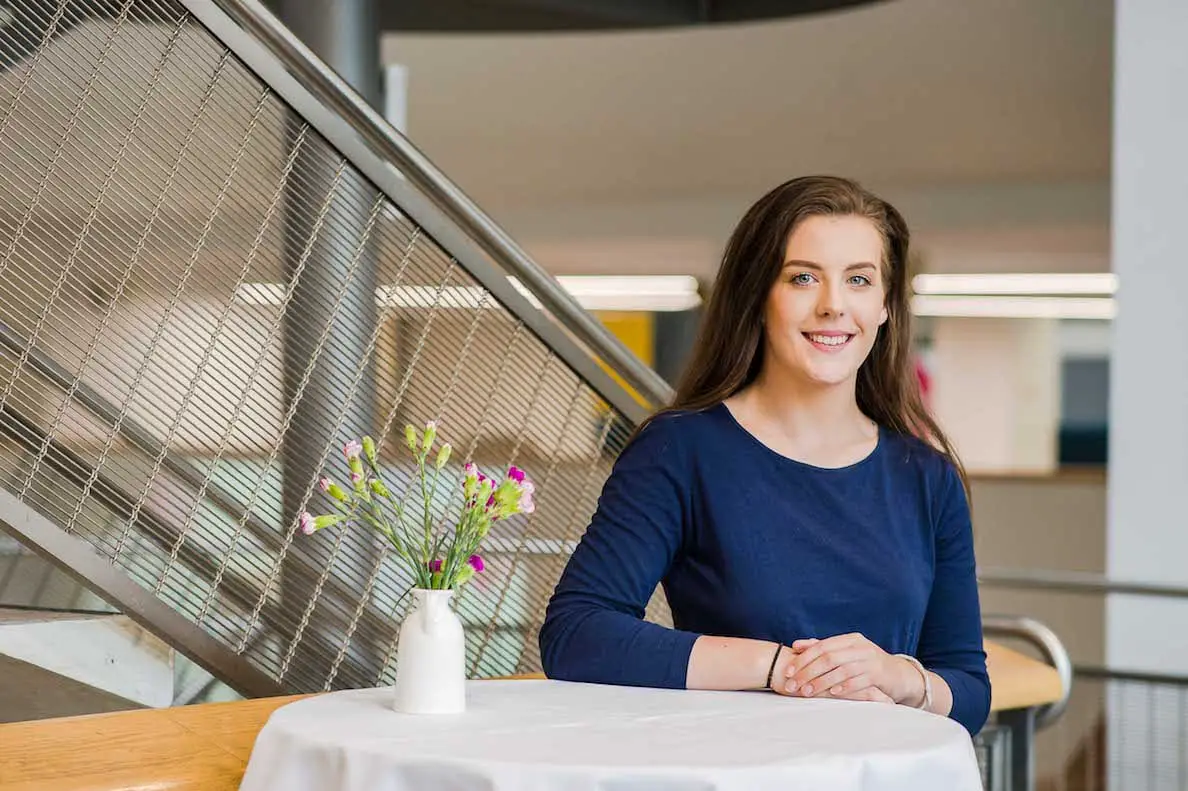 An Armagh student is in the running for a £1,000 innovation prize because of her 'Ezi-Sock' design.
Ulster University Product Design student Sarah McAnallen is one of the last remaining candidates in the Student Invent final, an annual competition organised by Catalyst Inc, which gives entrants the chance to pitch their innovative idea to the business community with a chance of winning a £1,000 prize.
The final pitches for Student Invent took place in Ulster University Belfast Campus, and saw Sarah showcase her 'Ezi-Sock' product along with five other students aged between 16-24 years.
Ezi-Sock allows people with restricted ability to put on their own socks with one hand, while in a seated position and without the need to bend down.
The invention is made completely of fabric and can easily be stored in a handbag or suitcase for use while on the move.
The overall Student Invent winner, decided by a judging panel, made up this year by Tim Brundle of Ulster University, Jason Wiggins of QUB, and Eve McClelland of Embed will be announced at the Invent 2018 awards night on Thursday, October 11 in the Waterfront Belfast.
Invent Programme Manager, Kerry McGarvey said: "Each year we are overwhelmed by the creativity, enthusiasm and professionalism of the student finalists.
"Many of this year's finalists are serial entrepreneurs with lots of additional ideas in the pipeline. It's such a joy to see young people, such as Sarah giving the competition their all – the judges have a tough decision!"
The Student Invent competition is part of the overall Connect at Catalyst Inc Invent competition.
This competition showcases and rewards local innovations that promise the greatest potential.
It's an opportunity to gain high-profile exposure; to market-validate ideas; to unlock a quality network of influencers and to win a place on the NI Tech Mission to California. There's also a prize fund of £33,000, shared by the winners.
Tickets are available at www.invent2018.co
Sign Up To Our Newsletter