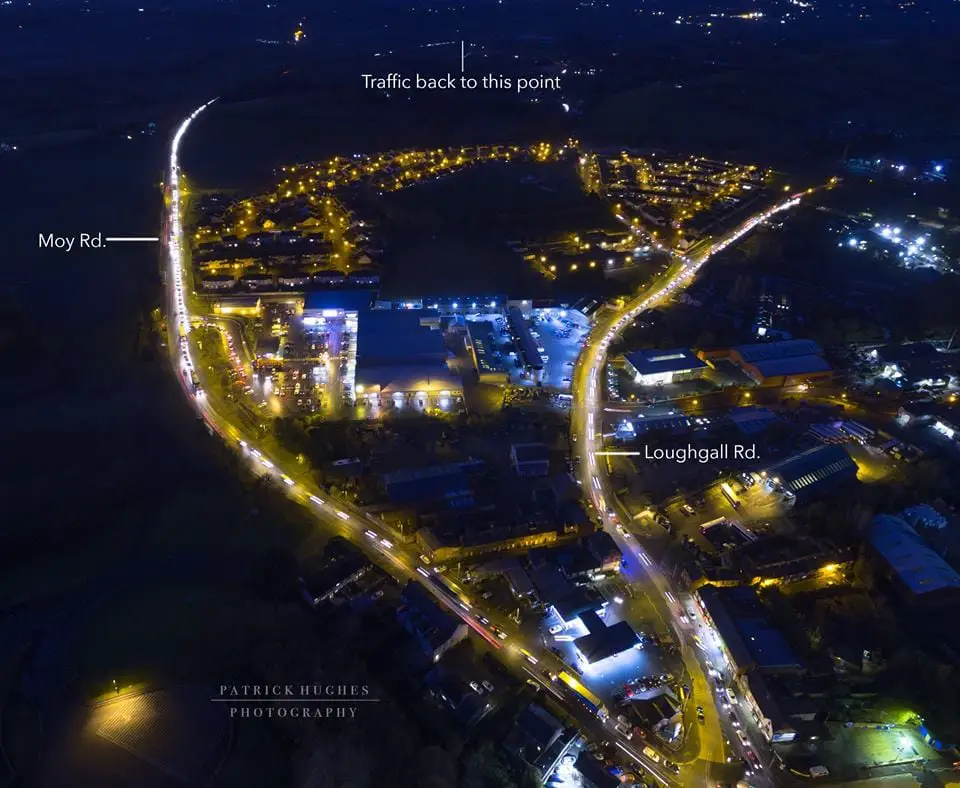 Public outrage at unprecedented levels of gridlocked traffic through Armagh has forced NI Water into postponing sewage work until the new year.
NI Water will complete pipe laying today, before reinstating the road tomorrow morning.
Workers will also withdraw from Lower English street by 4.30pm on Friday evening ahead of Georgian Day.
In Agreement with Transport NI, construction work will not resume on this road until January, when the traffic volumes are expected to be much reduced.
The works will move to another location in private lands over the Christmas period to minimise any further disruption.
NI Water and our contractor, BSG Civil Engineering Ltd, apologised for the significant disruption caused and hope this will be good news for the local traders and community as it will mean no road works until after the busy Christmas period.
Hopefully this will offer some reprieve for the current period, but I would urge the wider public to keep in mind that these much needed works will improve the sewerage infrastructure for the Armagh area for the next 30 years.
Main picture by Patrick Hughes.
Read more news:
Dense fog causing problems for drivers on M1
Mum's Facebook post goes viral as Christmas cards pour in for autistic boy
Disqualification for director of bureau de change which went into liquidation
Four people injured following collision at Armagh traffic lights
Man charged with three counts of attempted voyeurism at Orchard Leisure Centre
Public consultation on city's east link road to begin in the spring
Driver left shaken after narrowly avoiding children 'playing chicken' round Umgola
Minister visits Gosford and promises action to end road safety parking nightmare
Sign Up To Our Newsletter