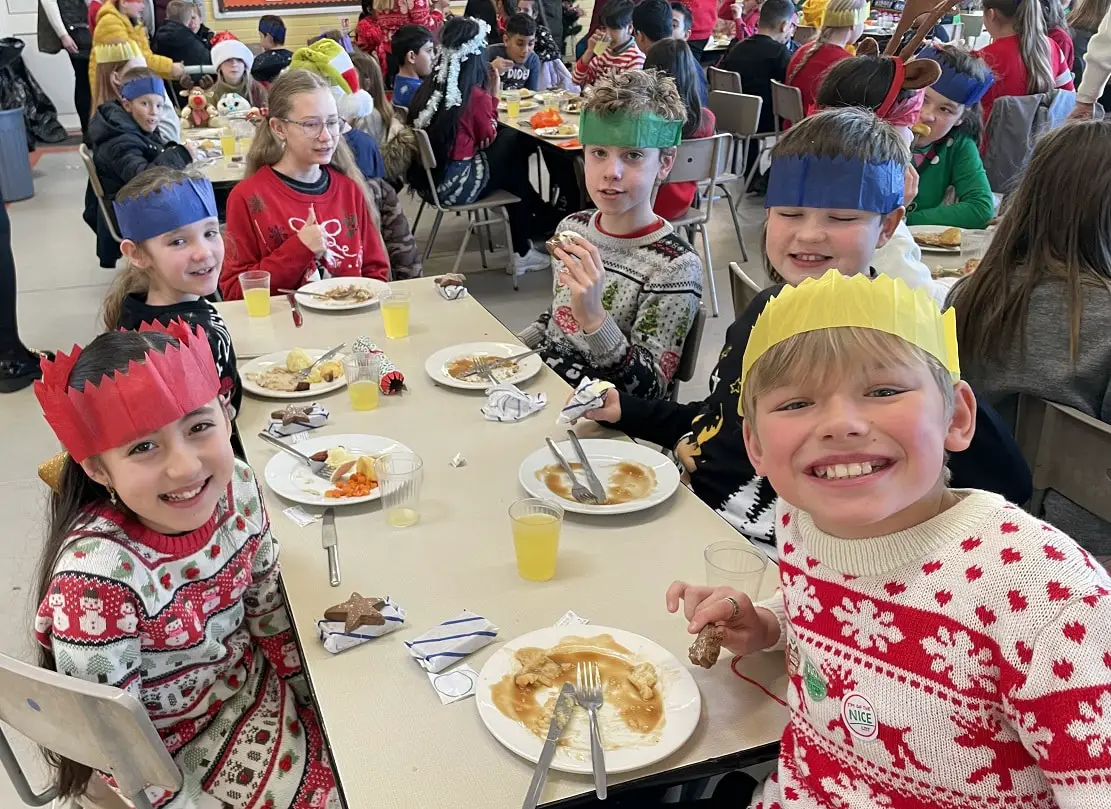 The head of an Armagh primary school is calling for free school dinners to be made available to all pupils as families struggle with the cost of living.
Anne-Marie McLaughlin, acting principal at Mount St Catherine's PS, said some children who were previously receiving free school meals had been refused this year.
"I am asking everyone to pressure their political representatives to make dinner available to all pupils free of charge," she said.
"We are acutely aware that we have some families struggling to pay for school dinners, uniforms and are unable to heat their homes."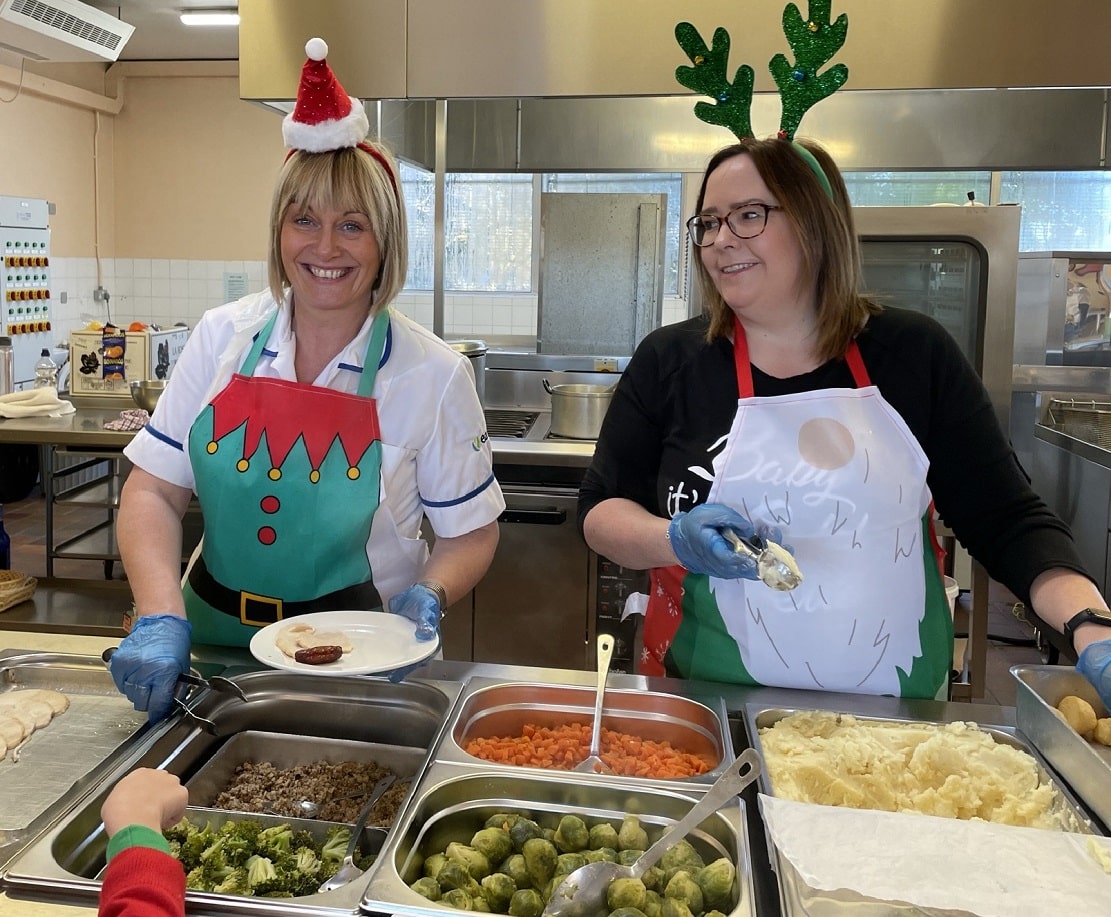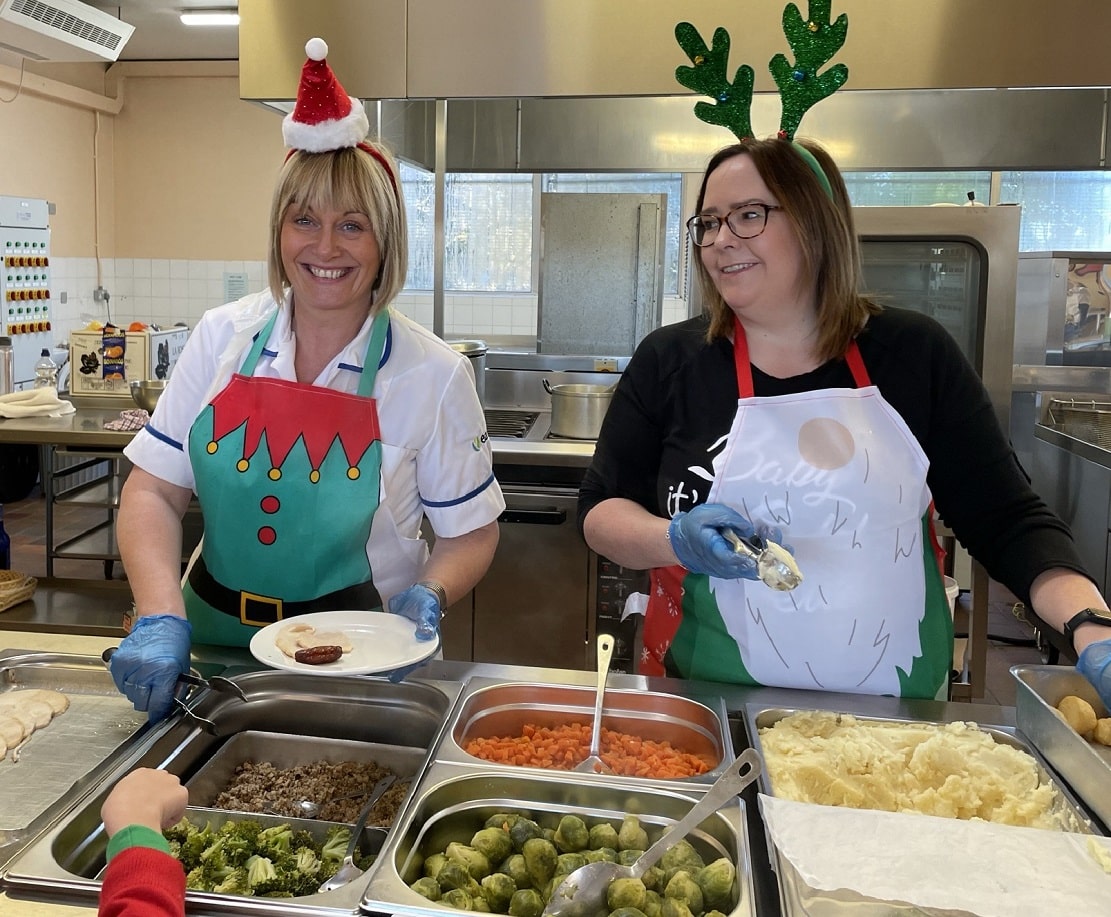 Mrs McLaughlin said staff were determined that pupils would have a "joy-filled Christmas as usual" and thanked local businesses for donations which had helped to make that possible.
"This year the school was stunned at the generosity of local businesses who donated £700 of shopping vouchers for the school to distribute to families in need," she said.
"The Mace Store/Go Petrol Garage on Railway Street generously donated £200 of shopping vouchers which the school shared between a number of families.
"This was followed by the Autobits and Bubba's Gym Christmas Mission Project who donated £500 of Emerson's shopping vouchers. These were gratefully received by a number of families in the weeks leading up to Christmas."
Children were each asked to bring one item of food during advent – which was added to by staff and their families – and the hampers were won by 15 families.
Fundraising among staff also resulted in £1,000 being donated to St Vincent de Paul to help local families with toys, fuel bills and food vouchers for Christmas.
The school has run a Breakfast Club in the school for over 15 years and this year it was agreed by staff that every child should receive a free breakfast to kick off the day.
This has been operating since September thanks to a grant from the Kellogg's Foundation and donations from members of the community.
Just before Christmas the West Armagh Consortium provided funding of £800 towards the Breakfast For All Project.
Mt St Catherine's has also been encouraging families to make use of the Pop Up Uniform Shop, located in the former Benetton premises.
Among the many Christmas activities enjoyed by the children was a free Christmas draw – again the school felt that families had enough expense – as well as seasonal dramas and musicals performed by each class.
Said Mrs McLoughlin: "We will continue throughout the year to make as few as possible requests for money from families. Education is free here and we are being very mindful of not making extra charges."
Sign Up To Our Newsletter