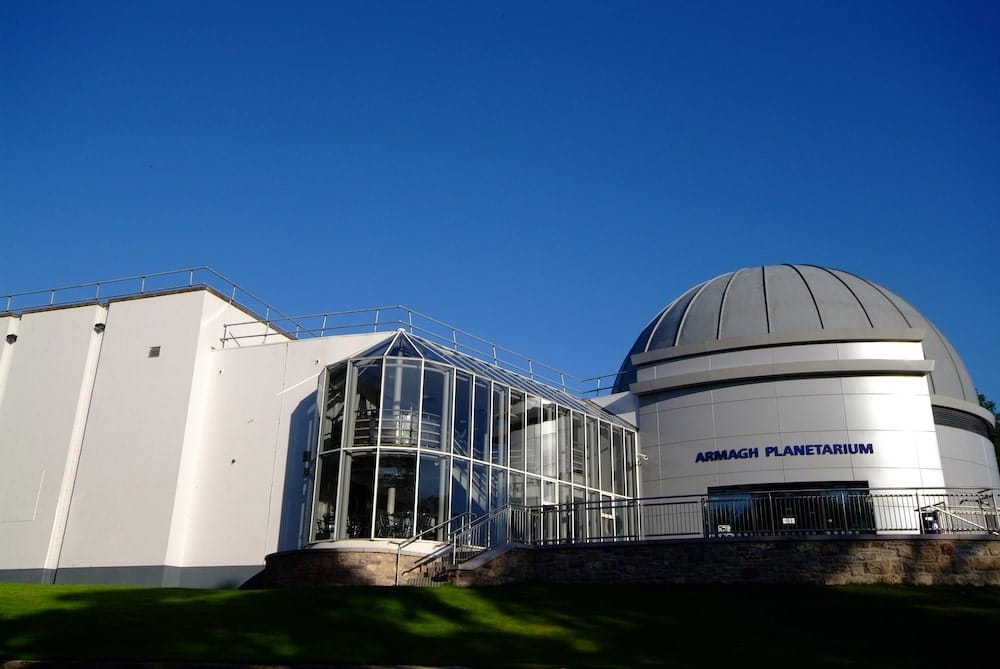 Armagh Observatory and Planetarium has announced that a number of entertaining and educational events for adults and families will take place on-site from November 25 to 27.
These will be:
'Thus She Shall Go to the Stars – Jessie Kennedy with the Celestial Strings,' which will take place on November 25. Suitable for adults only, this 70-minute live music performance by Jessie Kennedy and the Celestial Strings will take place in Armagh Observatory and Planetarium's Dome Theatre.
The concert will also include short talks on Women in Astronomy by Armagh Observatory and Planetarium's Dr. Erin Higgins and on pioneering Irish astronomer and scientist Agnes Clerke (1842- 1907) by historian and West Cork History Festival founder Victoria Kingston.
The concert is inspired by the life and work of Agnes Clerke. It will combine specially composed pieces with music, including Bach and Beethoven, as well as traditional Irish melodies. All of the musicians set to perform live and work in West Cork.
Jessie Kennedy (violin, vocals) is a multi-instrumentalist, vocalist and writer who is particularly inspired by historical figures and has had a long-standing collaboration with the West Cork History Festival. The Celestial Strings performers are Tess Leak (cello, autoharp and vocals), Diana Llewellyn (cello) and Susan McManamon (piano and vocals).
The Georgian Day Observatory Tours, which will take place on November 26 and 27, are suitable for adults and children aged ten and over.
The tour will explore the Armagh Observatory, a stunning Georgian building, which was part of Archbishop Robinson's grand vision for a university in Armagh and has a continuous history of astronomical research from its beginnings in 1790 to the present day.
Covering the period from 1790 and until the end of the Victorian era, the tour will allow visitors to embark on a historic journey through the Observatory's Georgian beginnings and learn about its contribution both to Armagh and to the UK.
A guide will introduce visitors to the telescopes and other instruments that put Armagh Observatory on the global map for astronomy and will regale them with stories about its first Directors.
Visitors will also have the opportunity to see the beautiful 10-inch Grubb telescope, which was installed in 1885, and was pivotal to the creation of a fundamental astronomical catalogue that is still used by scientists today.
The tour includes general admission to the Planetarium exhibition.
To book tickets for these events, visit: https://armaghobservatoryplanetarium.ticketsolve.com
Sign Up To Our Newsletter