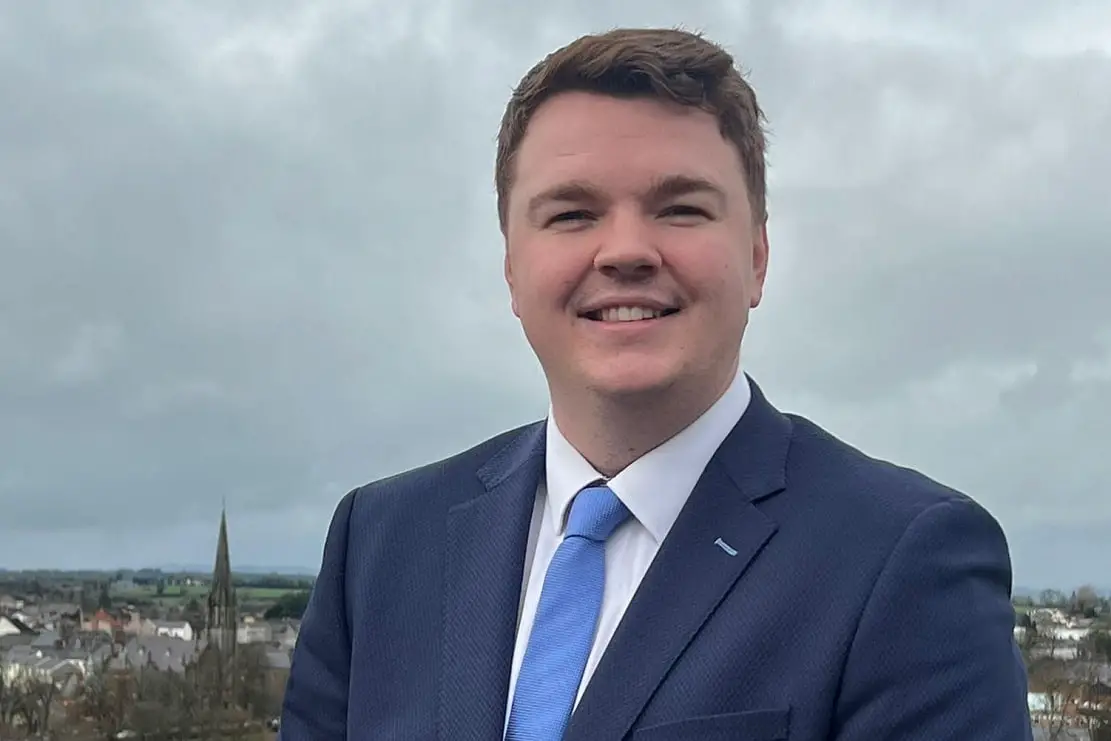 A newly-elected councillor in Armagh says that more needs to be done for ratepayers to see value for their money.
Scott Armstrong was elected for the DUP for the first time in the Armagh DEA, polling 1,924 first preference votes and securing his seat on the second count.
He developed a passion for politics through studying the subject at the Royal School, Armagh, and later at Ulster University.
After he graduated, Councillor Armstrong worked for a catering company, where the hardships faced by the hospitality industry during the pandemic made him question the decisions being made at local, national and international levels.
"Decisions that were impacting businesses and people's wellbeing were being made that I did not agree with," he said.
"It was during these lockdowns that I had a conversation with my partner saying 'I can either sit back, complain and do nothing; or use my degree, get involved and make a difference'. It was in that moment I became a member of the DUP."
Councillor Armstrong says that on the doors, the key issues he encountered from residents were "rates and roads".
He explained: "Many people in Armagh have stated that they do not see value for money, especially in our rural areas. This is something that needs to be looked into further and more transparency of what your rates get you at a local level.
"The issues with roads have been clear to see for all, with potholes on most roads and often never being addressed. This is something that needs to be addressed with urgency. If your car has to be MOT'd to be fit to be able to drive the roads, then the roads should be fit to drive upon."
The new councillor says that his main aim for his time on council is to work and be seen "on the ground".
He said: "I would like to achieve more community engagement in our housing estates and our rural communities. In these difficult times we need to come together as a community and work both for each other and with each other.
"One of the bigger plans I have is to get more people involved in politics at a grassroots level. Love it or hate it, politics affects everything we do. So my aim after these four years is to get more unionists involved in politics at a grassroots level and encourage the younger generation to vote and get involved."
Added Councillor Armstrong: "I am very excited for the next four years on council. It will be a great learning experience and hopefully I will be able to make real change at a local level. I want to give it my all over these next four years.
"I was humbled by the votes and support I received on May 18 and it is my hope that I will not let the 1,924 who voted me as their first preference, and those who gave other preferences to me, down over the next four years."
Sign Up To Our Newsletter