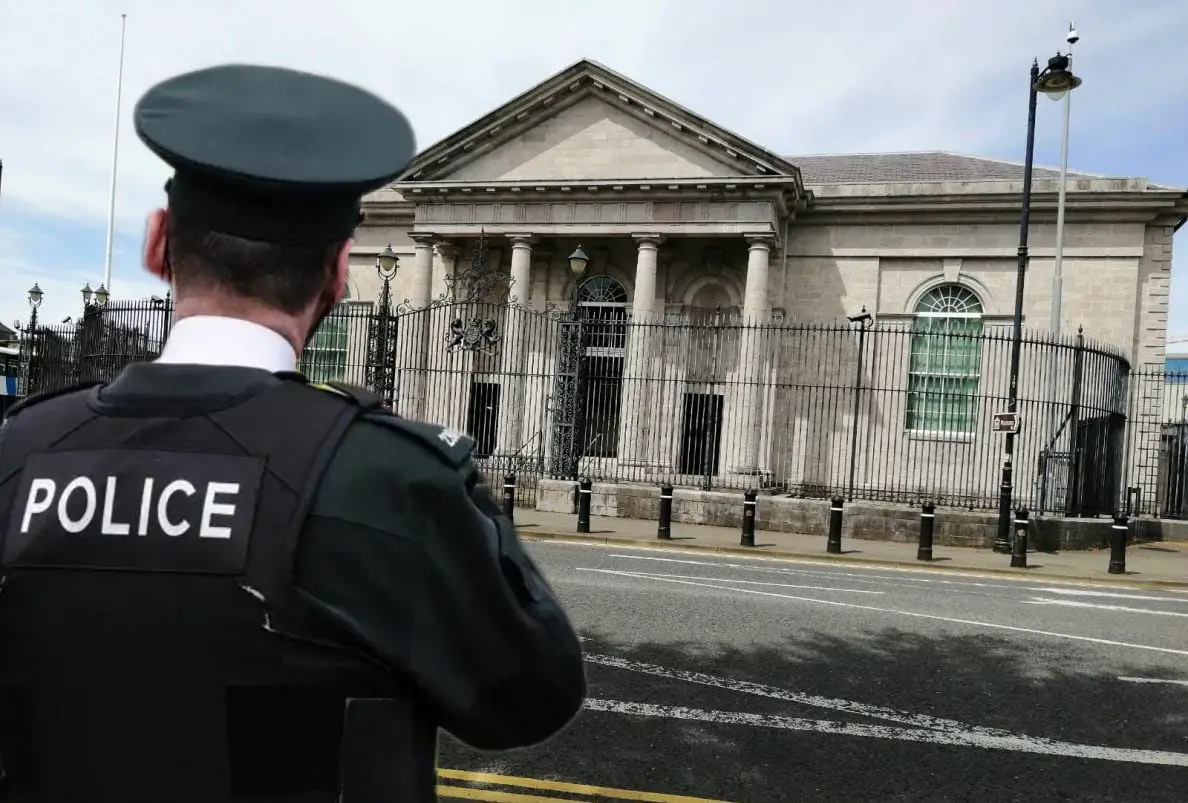 An Armagh pensioner who allegedly threatened to burn down a house while his neighbour was inside has been refused bail.
Brian Nugent, of Tyross Gardens, is also accused of assaulting the neighbour after she refused to give him a lift moments beforehand.
The 71-year-old, who appeared at Armagh Magistrates' Court, via videolink from Banbridge Custody Suite, on Tuesday, was arrested last Friday (May 13) following a series of alleged offences in the Tyross Gardens area.
At approximately 8.20pm, last Friday, police received a report from a woman stating she had been assaulted by her neighbour – the defendant.
Police arrived on the scene where the defendant is alleged to have been standing outside his neighbour's property with an open petrol canister in his hand.
A prosecution solicitor said he told police, "yeh, I've got a petrol can here and I'm going to burn the whole f***ing place".
Police then spoke with the alleged injured party who claimed she was driving out of Tyross Gardens when she was waved down by the defendant who was asking for a lift.
She refused and the defendant allegedly "became angry and grabbed her by the wrist and clenched his fist in her face".
The complainant returned to her home and contacted police.
The court also heard how the defendant allegedly followed her, "continuing to shout" and "threatening to burn her out of the house".
Prosecution continued: "The injured party closed the door and a few minutes later she saw the defendant standing at the bottom of the path with a petrol canister in his hands."
At approximately 8.35pm Nugent was arrested on suspicion of common assault and threats to damage property and to endanger life. During a search of the defendant police located two lighters in his pocket.
Defence counsel, Bobbie Rea, said his client, who turns 72 next week, is a man who is "all noise and no action".
Arguing for bail, Mr Rea, added: "He's almost 72 and has quite a concise record. It's clear his bark is worse than his bite. He has explicitly informed me that he had no intention of carrying out the threat.
"At the age of 72 there are difficulties but there is a very concise, limited record that would at least evidence that he is more of a nuisance than a danger."
Deputy District Judge Peter Prenter said he had "no hesitation" in refusing bail, citing concerns of being a flight, re-offending and the proximity of his address to the complainant.
Nugent is due back in court on June 14.
Sign Up To Our Newsletter