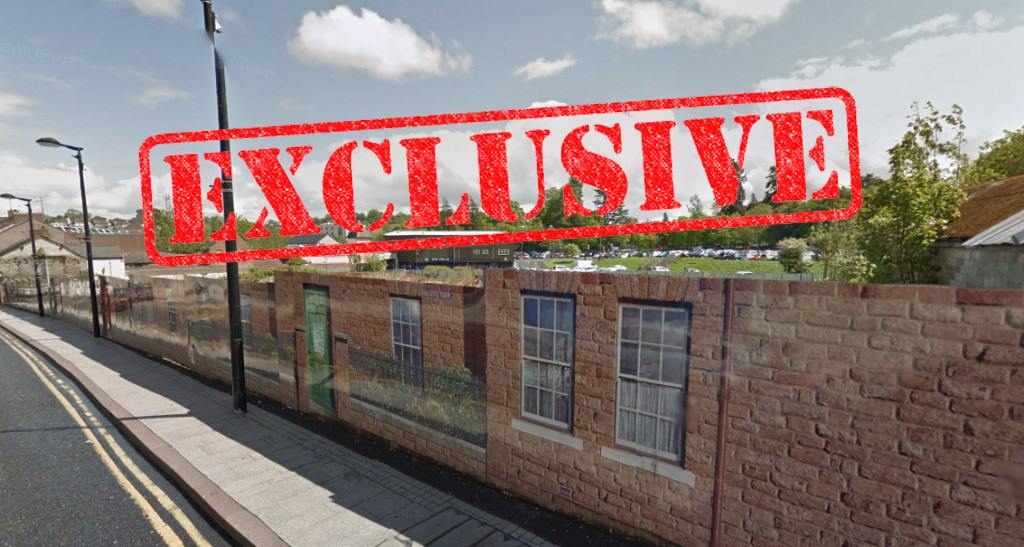 The derelict Ogle Street site in Armagh city is in line for a multi-million pound facelift, Armagh I can exclusively reveal.
The site has been left undeveloped and overgrown since the illegal demolition of a row of 18th Century properties back in November 1997.
There was outcry after the demolition work, which led to a consortium of local businessmen being fined.
Last year, Armagh I also revealed the site had been acquired and this week we spoke to the city developer taking on the responsibility of bringing it back to life.
The 1.47 acre plot was advertised for sale in January of this year, seeking offers of less than £200,000, however, we have been told the sale was for "considerably more" than the asking price.
Initial plans will include a £1 million redevelopment, which will include work being carried out on Bennetts shop at the top of the street, close to the junction with Irish Street, as well as the former site of Danny McShane's original cycle shop.
The alleyway to the side of Tommy French's bookmakers will be brought back into public use with a secure, gated courtyard development planned for disabled, older and vulnerable people.
We understand that those plans are well underway.
The developer, who did not want to be named at this stage, told Armagh I: "With regards the overall site, we're open to ideas.
"There has been talk of a health centre, a car park, different ideas but I am keen to see that site developed. There is no question it will be developed.
"There has already been a substantial amount of money invested with architects and drawings. We are trying to see if there is any funding available to assist us in moving forward."
He added: "Ogle Street needs to be re-energised and our contribution will be Bennetts, Danny McShane's and that whole courtyard complex. The rest will be some sort of venture with a third party. There's nothing concrete at the minute but there are discussions ongoing.
"The overall spend on the initial part of the plan at the top end of the street will be close to £1m.
"There is full planning permission on the site for 13 retail units and 70 apartments but it wouldn't be my plan to build 13 shops on Ogle Street because I can't see 13 shops working.
"Ideally, what I would like to see is nice stone-fronted houses the whole way down the street at different heights – two-storey, three-storey and so on, falling with the contour of the road."
The developer disclosed the fact that fast-food giant McDonald's underwent an extensive evaluation of the site last year before deeming it unsuitable.
In July we exclusively revealed that McDonald's were committed to opening a store in Armagh and that continues to be the case.
"There is no doubt that something will be coming to Ogle Street in the short to medium term," said the developer. "We are open to any suggestions or proposals from any other third party.
"We want a legacy to say Ogle Street has been developed. It's not about the money, it's about bringing Ogle Street back to its former glory.
"We don't necessarily have the capital available right now but over the next five to 10 years, we will be able to do it all ourselves. It will take time which is why we are looking third parties to move this project along quicker."
Read more news:
Road victim was member of well-respected Co Armagh business family
Police seek witnesses following CCTV images of school burglary
Police arrest 31-year-old man after Killuney Drive incident
Staff threatened with gun during robbery at commercial premises
Sign Up To Our Newsletter