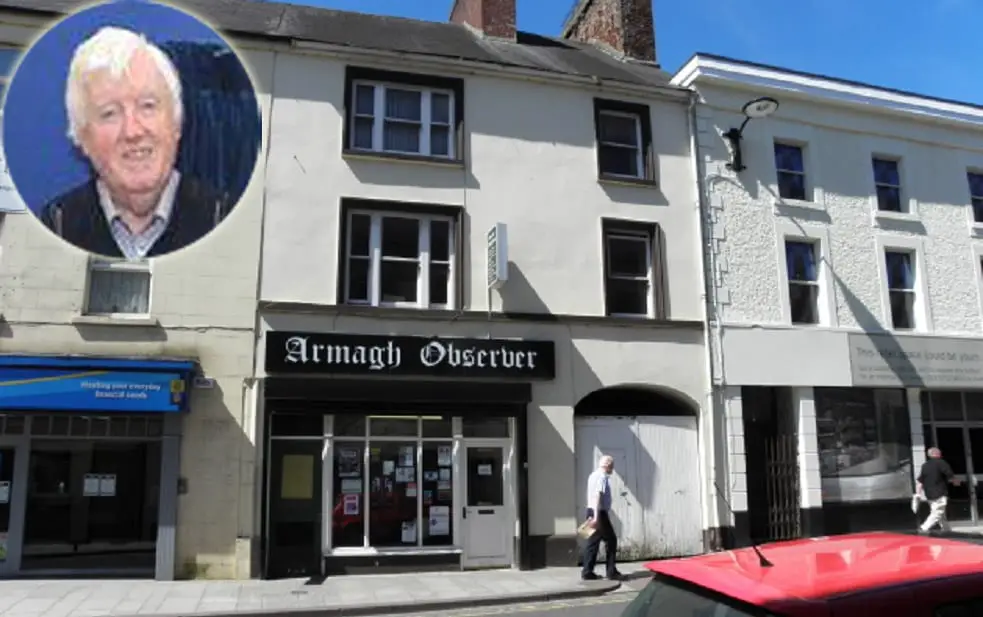 This week will mark the end of an era with the closure of the Armagh Observer.
The paper has been in publication for close to nine decades.
And at its helm is another Armagh institution, Joe McManus, from Milford.
Joe has been the editorial driving force at the Observer and is to many 'Mr Armagh'.
He celebrated 50 years with the title, writing both news and sport, in November last year.
The Armagh Observer is part of the Observer Newspapers (NI) Ltd group, which is headquartered in Dungannon and owned by the Mallon family.
The company had produced 11 titles and all are ceasing production this week.
The company in a statement said: "The newspaper industry has been subject to a steady decline in advertising and readership over recent years. In these challenging circumstances Observer Newspapers has struggled to sustain long-term sustainability.
"We regret that this has led to a decision to cease publication.
"We wish to sincerely thank our readers and advertisers for their support down through the years."
The Observer has been to the forefront of local newspapers for many years; generations have grown up with it and it is for many families a part of their weekly life.
It will be sadly missing from our local shop shelves after this week.
We wish to thank Joe and all associated with the Observer for their excellence and dedication to keeping the good people of Armagh informed for many years.
And we wish them too the very best of luck in the future!
Sign Up To Our Newsletter