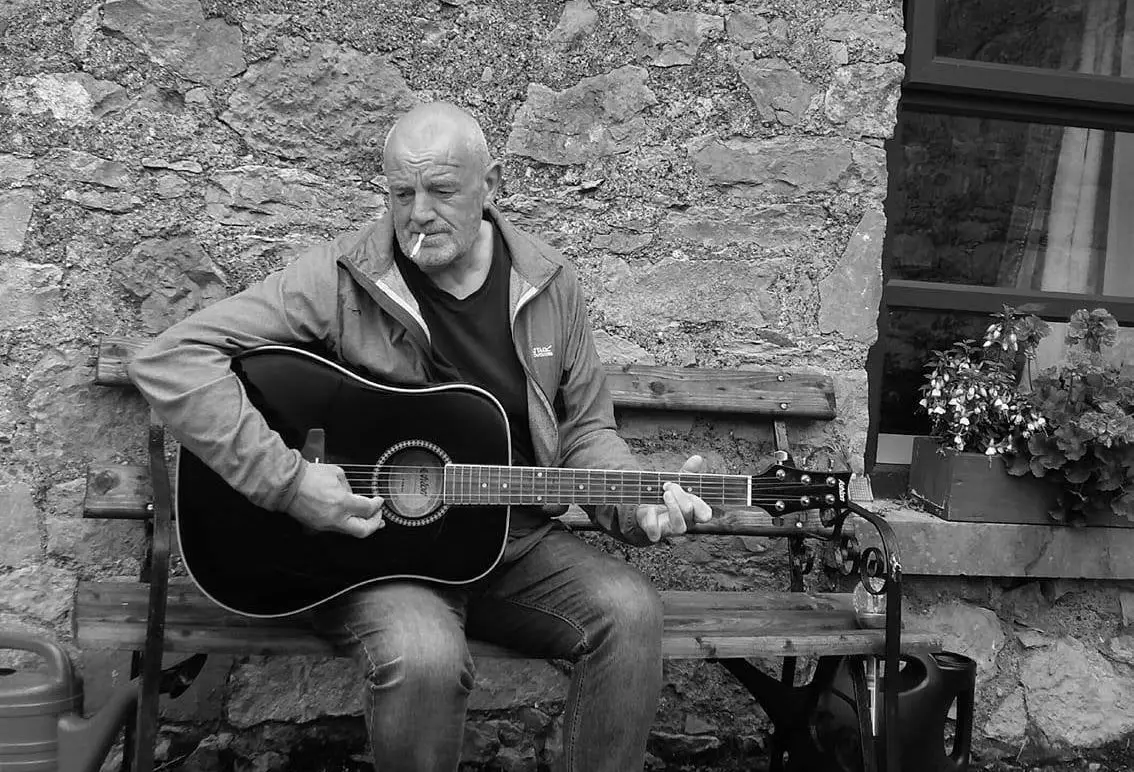 Tributes have been paid to a popular Armagh musician who passed away suddenly this week.
Billy Paynter would have been a familiar face on the entertainment scene, both locally, and further afield.
And one of those venues – The Market Place Theatre in the city – led tributes to a man whose "musicianship was second to none".
"We were very saddened to hear of the sudden passing of local musician Billy Paynter," they said.
"Billy played in our venue on countless occasions and his musicianship was second to none. He also regularly played across many venues in the city and beyond with audiences spellbound by his virtuosity on the guitar.
"Our deepest condolences to Billy's family and friends. He will be sorely missed."
Best selling author and keen musician Stuart Neville, who himself plays alongside fellow writers, Val McDermid and Mark Billingham, said Billy's sudden passing "is a great loss to the Armagh music scene".
"When I worked in Music World in the town – more than twenty years ago, now – Billy was a regular," he added. "He used to come in for strings and would usually spend a while chatting about music or life in general, his dry wit always bringing a smile.
"I saw him play many times, and he was a cut above the average pub singer. He was a fine guitarist, working wonders with a Lowden acoustic fitted with brutally heavy strings on which I could barely play a chord. A great talent, a good bloke, a sad loss."
Groucho's restaurant in Richhill said: "We are sorry to hear about the passing of Billy Paynter one of our musicians back in the day. Our thoughts are with his family at this sad time."
One man, who had Billy play at his wedding described him as "a truly fantastic musician and a lovely man".
One close friend commented: "God only takes the good ones, and you my friend, where one of the best men in this life…my best friend in the world."
Billy was the son of the late Annie Elizabeth and Jim Paynter and brother of Alan, Deborah and Elaine.
Sign Up To Our Newsletter