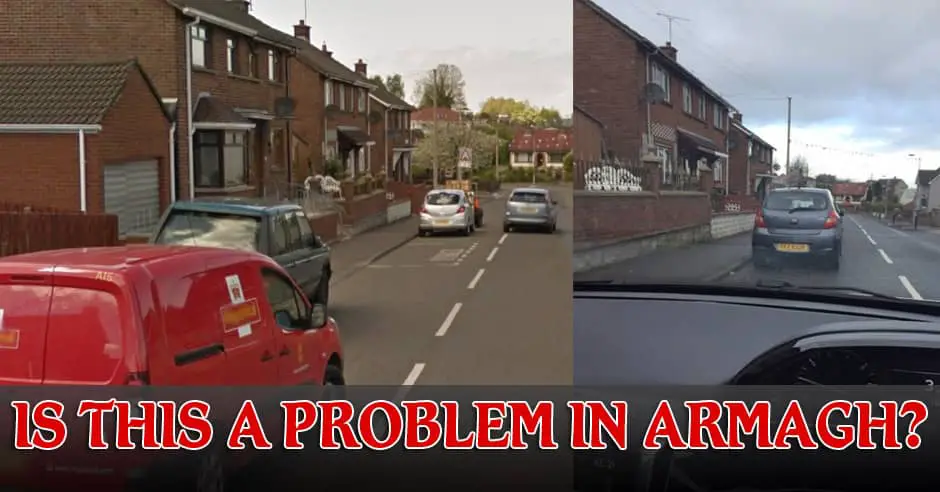 There is a growing frustration from motorists over the lack of traffic measures in and around an Armagh housing development.
Ballynahonemore Road, just off Orangefield Drive in Armagh, has witnessed a number of incidents involving pedestrians and parked cars in recent years.
And it prompted one angry motorist to contact Armagh I over the weekend, complaining about parked cars on the road in the area.
He said a young girl could have lost her life 12 months ago, running out in from behind a parked car, only for driver to ditch the vehicle at the last minute.
Nonetheless, councillor Sam Nicholson believes the only viable option that can be incorporated in the area would be for the introduction of speed ramps, but that would require "a complete buy-in" approach from everyone in the area.
Speaking to Armagh I, he explained: "I have spoke to Roads Service on a number of occasions regarding Orangefield. They have assessed the area but very little can be done.
"There is a problem and has been for as long as I can remember.
"Orangefield is an area that has fallen victim to an increase in traffic and this is a problem that really highlights the need for a link road, however, that's another matter altogether and I'm not entirely sure there's a massive appetite at Stormont for a link road at this present moment.
"There are plenty of other areas that are looking for investment."
This latest call comes just weeks after residents in Drumadd Terrace — just a few hundred metres down the hill — hit out at a 'change' in parking policy, which now prevents them parking in an island just off Victoria Street.
Tell us what you think in the comments below or via Facebook or Twitter.
Read more news:
'Devastating' news: 33 jobs on line as Co Armagh company in administration
Shock and sadness follow sudden death of popular Co Armagh man Tiernan Green
JF McKenna granted approval for major extension at Armagh HQ
Car smashes through garden fence and misses oil tank by inches
Protesters step up their fight against proposed new £30m SRC campus
Tributes flood in for popular Co Armagh teen who died suddenly
New £800,000 underground sewer station to be built in Armagh
Sign Up To Our Newsletter